Just Dial net profit up 53% in Q4 as site visitors, app downloads soar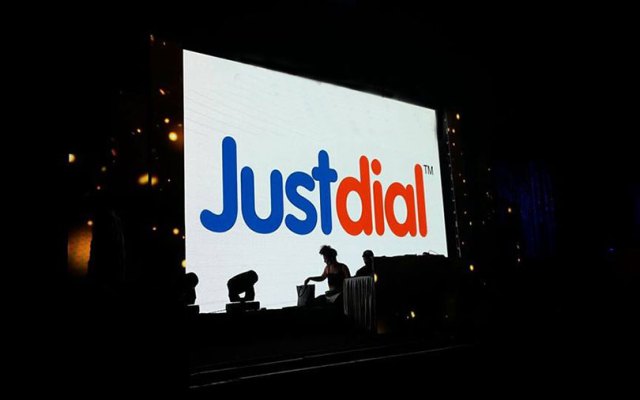 Online local business search engine Just Dial Ltd has reported a 53.6% growth in net profit for the final quarter of the financial year 2017-18.
The listed firm's net profit stood at Rs 39 crore, representing growth of 36.3% quarter-on-quarter (QoQ), according to a stock exchange filing.
Just Dial's total operating revenue stood at Rs 200.5 crore, witnessing a growth of 10.3% YoY and 1.9% QoQ.

The stock was up 8% in morning trade after the Q4 results were announced.
Other income stood at Rs 16.6 crore for the quarter versus Rs 2.6 crore in the third quarter of 2017-18 and Rs 12.7 crore in the corresponding quarter of the previous fiscal.
Just Dial saw its traffic - unique visitors - surge to 111.6 million for the quarter, up 28.6% YoY.

The company said 70.8% of this traffic came from mobile platforms, 21.5% on desktop and 7.7% on voice platforms.
Just Dial also said that the cumulative app downloads at the end of quarter stood at 19.8 million, up 49.7% YoY and 5.8% QoQ.
Just Dial's operating EBITDA (earnings before interest, taxes, depreciation and amortisation) stood at Rs 45.8 crore, witnessing a growth of 42.3% YoY and a decline of 1.7% QoQ.

Cash and investments stood at Rs 1,200.6 crore as of March 31, 2018 compared to Rs 1,017.2 crore in the corresponding quarter last year and Rs 1,085.3 crore in the previous quarter.
Mumbai-based Just Dial, which was founded by VSS Mani in 1996, is one of a few digital businesses listed on the stock exchanges.
Just Dial was valued at $1.8 billion in January 2014, but its valuation has been falling since then.

Its stock price peaked at Rs 1,800 three years ago but has slumped by more than 75% till date.
---