N/Core incubator selects 8 tech non-profits for Cisco-backed programme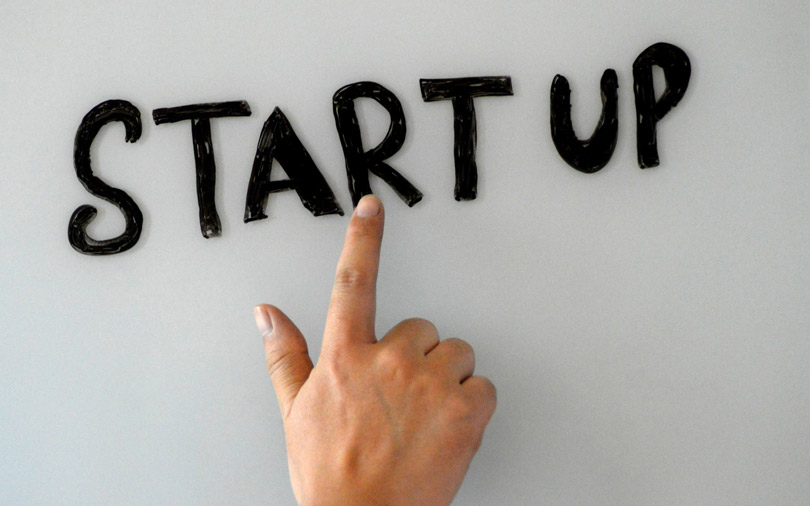 Bengaluru-based incubator N/Core, managed by Nudge Foundation, has selected eight non-profit startups for a six-month programme starting Monday, launched in partnership with Cisco Systems, with an aim to solve social and economic problems using technology.
The programme called N/Core tech will incubate chosen startups spanning telemedicine, school education, blood donation, urban governance, smart toilet, computer education, career planning, and water treatment.
These organisations were picked from a pool of 713 applications, including those by graduates from IITs, IIMs, Northwestern University, UC Berkeley, Johns Hopkins University, Harvard Business School, and London School of Economics.

Each selected non-profit will get an innovation grant of Rs 10 lakh, access to a set of mentors and technology experts from Cisco, as well as N/Core partners, namely, Sanjay Purohit, ex-chairman of Infosys consulting; Maneesh Dhir, operations chief of Meta Co. and current partner of Social Venture Partners; K R Lakshminarayana, endowment chief of Azim Premji Foundation; and Ujwal Thakar, ex-CEO of Pratham and GiveIndia.

Each N/Core partner will invest their time and expertise in the startups throughout the incubation, and beyond.

Meet the eight firms taking part in the incubation process in Bengaluru.

Intelehealth: Founded in June 2016 by Neha Goel, Intelehealth wants to improve access to health care through telemedicine for over one billion people all over the world who don't have access to comprehensive primary health care, especially in remote and underserved communities.

Intelehealth has developed an open-source telemedicine platform that empowers health workers to facilitate tele-consultations with remote doctors. It enables them to gather high-quality clinical history and conduct clinically relevant physical exams through an intelligent clinical data collection system called HxGuide – a digital assistant for community health workers.

Their pilot project in Angul district, Odisha, with three telemedicine clinics, claims to serve 44 villages and a catchment area of 150,000 people. They have signed up four more partnerships to set up tele-clinics in Haiti, Syria and India.

Involve Learning Solutions Foundation (ILSF): Founded by Divanshu Kumar, the company aims to create an affordable and accessible ecosystem that empowers students towards self-driven learning and personal growth.

The Chennai-based startup trains and mentor senior school students in their formative years of age 12-16 to teach their juniors.

Through after-school academic support in low-income private schools, and a uniquely designed Involve Educators Fellowship Programme (IEFP) for senior students and classroom structure, ILSF empowers the students and ensures a quality learning ecosystem.

ILSF claims to have impacted 400-plus students till date, improving their academic scores and enhancing their personal growth. Presently, they are working with schools in Chennai and Bengaluru for sustainable classrooms.

Change With One Foundation: New Delhi-based Change With One Foundation was founded by Kiran Verma and is addressing the blood donation challenge, by connecting the nearest available blood donors with blood seekers in
a few seconds, which increases the chances of survival for a patient in critical condition.

Their platform will help the needy, who can't afford to pay for blood, to connect with willing blood donors near them. They claim to have served more than 2,000 people across 11 countries in the last one year and aim to have 50,000 registered users by the end of 2018.

Lakeer: Hyderabad-based Lakeer was founded by Dipika Prasad and Varun Pawar. It is an urban governance initiative focused on making Indian cities more liveable. They are building a Geographic Information Systems' data and decision-support platform that helps to visualise liveability at the ward-level, using 36 indicators.

In 2018, Lakeer plans to build the platform across 150 wards in Hyderabad.

Samagra Empowerment Foundation: Founded by Swapnil Chaturvedi six years ago, Samagra makes toilets accessible, affordable and aspirational for the urban poor.

Pune-based Samagra's SmartLoo uses a unique combination of IoT (Internet of Things) sensors and affordable hardware (like auto flushing controllers, etc.) to convert any existing public toilet into a smart toilet.

These smart toilets can help gather real time data on operational metrics, generate insights, enable quick resolution of issues and help optimise operational costs.

Pi Jam Foundation: Pune-based Pi Jam Foundation was founded by Shoaib Dar. It provides access to affordable open-source hardware/software that reduces entry barriers for experimentation and promotes global knowledge-sharing.

They are enhancing the quality of computer education by developing a curriculum that fosters essential skills like programming, problem-solving and design-thinking through a hands-on STEM (Science, Technology, Engineering and Mathematics) approach.

Alohomora Education Foundation: New Delhi-based Alohomora was founded by Divakar Sankhla and Parinita Jain. Alohomora creates opportunities for students in 11th and 12th standards to develop a career after 12th class.

Their aim is to empower students to become self-aware independent learners with career plans aligned with their interests and strengths.

They use tools like internet literacy for self-learning and reflective practices, app-based learning (hosted on ekstep platform), data analytics to focus on learning outcomes for each student, and virtual networks for learning. In 2018-19, they will be working with 17 government schools in Delhi and Gurugram.

Aquasafi: Aquasafi is a Bengaluru-headquartered company, founded by Pavin Pankajan. The company works with village communities (panchayats, cooperatives, self-help groups, etc.) for setting up water-treatment units. They install automated remote-monitored water treatment units, which do not require a full-time operator.

Revenue is generated by selling clean water at a rate of Rs 3-4 for 20 litres. At the end of the financial year, 25% of the profit generated by the plant would be used for developing surface-water sources (such as ponds and water-harvesting structures) or for groundwater recharge.

Over a period of 10 years, their vision is to move the villages from groundwater to surface water for all drinking-water needs.

---