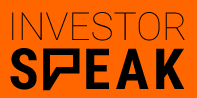 A number of fintech startups have cropped up across the country over the past couple of years as the sector continues to generate plenty of hype. However, adequate fundraising and achieving scale remain question marks.
Early-stage investment firm Ventureast is well-versed with the digital lending space, having backed platforms such as Kissht among its 100-plus investments overall.
In an interview with TechCircle, KA Srinivasan, a partner and chief financial officer at Ventureast, explains why the two-decade-old firm is bullish on the fintech sector and other potential areas for investment.
Edited excerpts:
What do fintech firms bring to the table in terms of potential?
There are a lot of individuals and smaller companies who have decent purchasing power but do not have a proper credit line or credit score. As a result, they find it difficult to raise capital from mainstream financial institutions.
Such borrowers require loans for a shorter duration and for smaller amounts. But it may not be viable to service a Rs 20,000 loan with an expensive underwriting method.
Fintech companies can easily achieve scale and authenticity. Disbursement and collection are also faster. Using IndiaStack (a software platform), a mobile platform and artificial intelligence, fintech companies are managing to address the needs of borrowers.
There are also several business models in the space. How do you view their market presence?
The focus is on two categories. The first one is catering to the salaried class. The second one is focused on the consumption and white goods players who require faster loan disbursal and lower ticket size for a short duration.
Traditionally, these consumption loans used to be for two- or three-wheelers. Loans are also sought to buy items such as refrigerators, which are in the range of Rs 20,000-25,000 with a duration of six to nine months.
Consider the cost of KYC (know your customers) procedures and underwriting for these small loans. Without technology, it's not possible to cater to this segment. The banks won't be able to take these loans because they don't have the bandwidth. This is a good opportunity for the tech-enabled financial services companies.
Do you expect to see blockchain playing a significant role in the future of fintech?
We are not close to implementing blockchain in fintech companies. But blockchain is the way forward because it is fundamentally focused on the security of transactions. It helps create multiple records across multiple systems, which makes it difficult to commit fraud. As a concept, blockchain is required for any fintech play.
Fintech companies are using new sources of data for underwriting. Are they reliable?
There are some security concerns with regard to Unique Identification Authority of India (UIDAI, the nodal authority for Aadhaar). The government is also trying to address those concerns.
We use Aadhaar as one of the KYC requirements at one of our portfolio companies in the lending space, but also have primary and secondary data for verification purposes. This data could be employer data that is verified through a bank statement.
A company called is Perfios used as a direct dashboard to verify bank account statements. We don't even require to visit a branch and everything can be authenticated online.
Given your focus on early-stage investments, what are the new areas are you looking at?
We will focus on ed-tech, retail-tech, recruitment-tech, Internet of Things (IoT), machine learning, artificial intelligence and enterprise-tech.
We are also looking at couple of companies in the consumer space. The problem is that consumer companies may not have a tech angle. But if the company is innovative then we may look at it.
This interview is part of our InvestorSpeak series in which leading angel, seed or venture investors share their insights on the startup ecosystem in India.
---