Analytics firm Teradata files IP lawsuit against SAP, names Vishal Sikka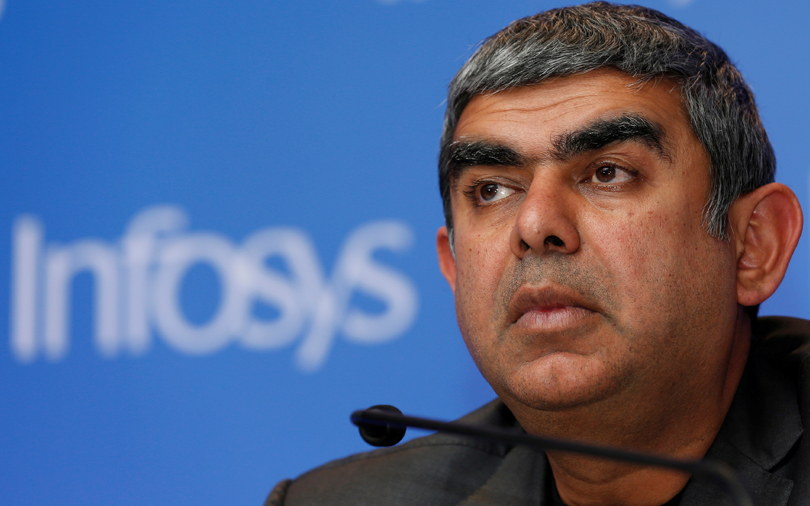 Cloud analytics firm Teradata has initiated legal proceedings against German software corporation SAP and its former chief technology officer Vishal Sikka, who was previously Infosys' chief executive, over data theft.
In its lawsuit filed in California, US, Teradata has accused SAP of misappropriating trade secrets, infringing copyright and violating antitrust laws, the company said in a media statement.
The lawsuit alleged that the German software major lured Teradata into a joint venture in 2008 in order to gain access to its intellectual property to develop a database management system called HANA. Soon after the product was developed, SAP terminated the deal, Teradata's statement said.

The cloud company also said that SAP engaged in a decades-long campaign of anti-competitive behaviour, which was detrimental to its customers and also Teradata.
Sikka was an executive board member with a stint of over 12 years at SAP and had led the tech team that developed HANA. According to Teradata's lawsuit, Sikka and his team were aware of and supported the data being misappropriated by SAP while HANA was being developed.
Infosys is one of the biggest system integrators for SAP HANA, which enabled Sikka to become Infosys' CEO in 2014. He resigned from Infosys in 2017 after a three-year stint shadowed by constant tussle with the founders.

"Teradata is seeking an injunction barring SAP's illegal conduct, monetary damages, and all other legal and equitable relief available under law and which the court may deem proper," Teradata said in the media statement issued after filing the lawsuit.
For 2017, Teradata reported revenues of more than $2 billion, while that of SAP's stood at more than $30 billion.
---