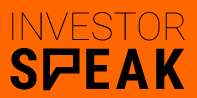 Venture Catalysts, an incubator and investment platform, aims to bridge the gap between the number of angel investors and startups in the country. According to co-founder Apoorv Ranjan Sharma, while angel networks in Mumbai and Delhi target 500 angel investors, his firm decided to create its own network comprising 4,000 angels. Most investors in the VCats network are ultra high-net-worth individuals who invest in funds and real estate.
Founded in 2015 by Ranjan, Anil Jain, Anuj Golecha and Gaurav Jain, the platform typically invests between $250,000 and $1 million in early-stage startups. In July 2016, it raised $500,000 from Zaffiro Ventures. While VCats operates in Mumbai, Delhi, Bengaluru, Chennai, Hyderabad and Kolkata, it has expanded to Tier II and III cities like Raipur, Surat, Lucknow, and Varanasi, to name a few. The platform has even ventured abroad, investing in Qatar and Hong Kong.
VCats' most recent investments include online eyewear marketplace ClearDekho, crowdfunding platform ImpactGuru, Ideal Insurance Brokers, and lingerie brand InnerSense.
In an interview with TechCircle, Sharma speaks about VCats' investment targets, sectoral focus, exits, and more. Edited excerpts:
What is the investment range that Venture Catalysts is targeting?
We did 33 investments in the last calendar year. This year, we have already crossed 16. The difference between this year and last is the size of the investment. While we used put in Rs 2-5 crore, today we do Rs 2-15 crore. The size of investment has gone up multiple times. We invest in curated startups and we don't set any numbers for ourselves. We may do 30-40 investments again this year and it may be between Rs 3-15 crore per startup.
Which sectors are you bullish on?
Many things have changed in the Indian startup space. Exit options for investors are now broad. Semi-IPO has entered the picture. Earlier, angel investors neglected certain startups because those firms did not stand a chance of reaching the IPO stage. Now, there are startups that are semi-IPO-ready for the next three years.
Earlier, we invested purely in tech-based startups. We now invest in fast-moving consumer goods and healthcare. At least 50% of our investment is going into non-tech startups now. The reason this is happening is because by focusing only on e-commerce or technology product companies, India cannot become a startup economy. Frankly, FMCG and healthcare companies are generating more revenue than tech-based ones.
I think the success stories of the Flipkarts of the world have also sensitised other sectors to start thinking like startups. Multiple new sectors have opened up now. We are anyway investing in artificial intelligence, fin-tech, virtual reality/augmented reality, real-time smart data analytics and Internet of Things. But we have expanded to many new sectors such as biotechnology, health-tech, and FMCG in addition to traditional tech-based companies.
How many exits has Venture Catalysts made?
By now, the company has made four exits. Ten companies raised more than $2 million and investors have drawn up to five times of their investment from them.
What are the key industry-specific challenges that you have faced and overcome?
I strongly think India cannot become a startup economy with just a bunch of 500 angel investors concentrated in Mumbai and Delhi. The disparity between the number of angel investors and startups was huge when we started in 2015-16 and we aimed to bridge this gap. I think there's no incentive to become an angel investor in this country. In such an environment, creating an ecosystem is a big challenge.
What differentiates Venture Catalysts from other incubators?
We have an edge in terms of exposure, be it access to business, capital, or the next round of finance. There are 27 international funds that have invested in our startups in 2.5 years. Companies like Google are investing in our startups; Facebook has taken five of our companies. That's validation in itself.
What are your revenue streams?
I don't want to talk about that. People will start copying us. Ours is a very strong and robust business model. We will disclose it when the company becomes very big and creates a major impact in the ecosystem.
This interview is part of our InvestorSpeak series in which leading angel, seed or venture investors share their insights on the startup ecosystem in India.
---