Used gadgets marketplace Cashify bags $12 mn in Series C round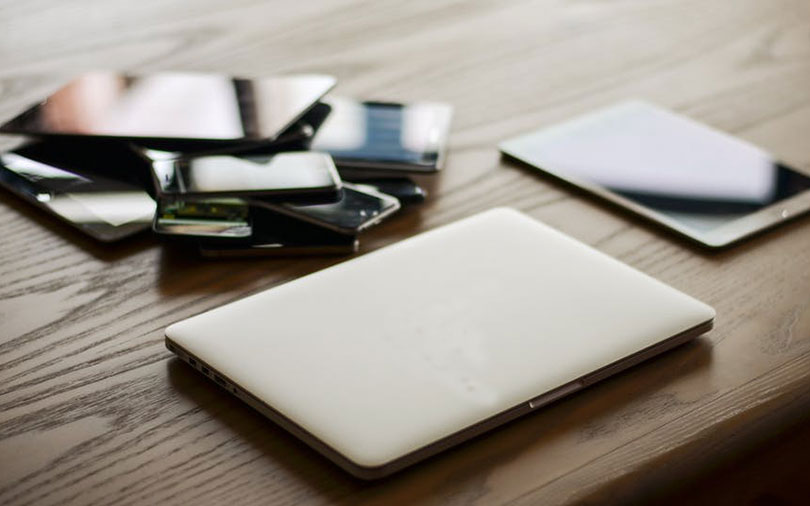 Cashify, an online platform for selling used electronics, has raised $12 million (Rs 82.19 crore) in a Series C round led by Chinese alternative asset management firms CDH Investments and Morningside Group, a top company executive told TechCircle.
Existing investors Bessemer Ventures and Shunwei Capital also took part in the round. Chinese re-commerce firm Aihuishou also invested in the firm in this round.
The company will use the latest capital to scale up its backend operational capabilities and set up more refurbishing centres over the next 12 months, Cashify's co-founder and chief executive Mandeep Manocha told TechCircle in a telephonic interaction.

"Our time, energy and funds raised until now have primarily gone towards ramping up our operational capabilities. Now, we want to spend a bit on marketing as well as to build a brand," Manocha added.
The Economic Times had reported the development.
The company had first raised an undisclosed amount from Blume Ventures, M&S Partners and Bessemer Venture Partners in 2015.

It raised its Series A round in July 2017 from new and existing investors, including Shunwei Capital. It hasn't disclosed its Series B round.
Cashify
Cashify, which is operated by Manak Waste Management Pvt. Ltd, was founded in 2013 by Manocha and Nakul Kumar. The co-founders had previously founded beauty and lifestyle products startup ZazzyBox.

Customers can enter details of gadgets such as mobile phones, laptops, tablets, TVs and gaming consoles on Cashify's web and mobile platforms and get an instant quote on how much money they will get for it. The five-year-old startup, which is operational in more than 35 cities, provides doorstep delivery and pays the seller after physical inspection of the gadget to check if it matches the description.
The company has also recently launched an 'at-home screen repair service' where technicians come to the customers' doorstep and will repair mobile screens in 20 minutes. This service is currently available only in Delhi and will be gradually extended to other cities.
Cashify has also launched offline kiosks that will act as collection centres as well as customer retail touch points.

"In a year's time, customers will also be able to purchase refurbished phones from these centres," added Manocha.
While the sale of used mobile phones account for the primary business component of Cashify, Manocha said that the other categories that include laptops and TVs are also growing, but not as fast as the mobile phone category owing to the longer change cycle by customers.
"Every year, 130 million new smartphones are sold in the country and a typical smartphone user changes his phone once in 12-15 months. Also, around 600 million users still use feature phones. We believe availability of certified low cost refurbished phones will enable them to make the shift towards smartphones. There is a huge opportunity," Manocha explained.

Cashify procures its gadgets and electronics through online channels but distributes its products offline. According to Manocha, most of the final buyers of its refurbished smartphones come from Tier II centres.
Besides, the company has also tied up with brands like Amazon, where they purchase the used mobiles sold off by customers through exchange offers. While it is one of the exchange partners for brands like One Plus, HP and Apple, Cashify is also the exclusive buyback partner for brands like Xiaomi India, Paytm Mall and Samsung India.
As part of its efforts to scale up, the firm acqui-hired Bengaluru-based MobiBing in July 2016, a business-to-consumer marketplace where users can buy and sell refurbished and unboxed gadgets.

Other players and recent deals in broader re-commerce space
Other players in the re-commerce space include Overcart and GreenDust. Cashify also indirectly competes with peer-to-peer classifieds ventures such as Quikr and OLX. In the broader used goods commerce space, a couple of ventures have raised funding recently.
Earlier this month, Noida-based second-hand goods listing platform Zamroo announced that it had secured an undisclosed amount in seed funding from an unnamed Singapore-based angel investor.
In April this year, Mumbai-based MJVS Fashion Services Pvt. Ltd, which operates online fashion resale marketplace CoutLoot, raised an additional $1 million (Rs 6.5 crore) as part of its ongoing pre-Series A round. The latest round is led by Jadevalue Fintech, the investment arm of Chinese microfinance company CashBUS. Existing investors Artha India Ventures and funding and incubation platform Venture Catalysts also put in money.
---