E-commerce enabler Anchanto raises $4 mn as part of Series C round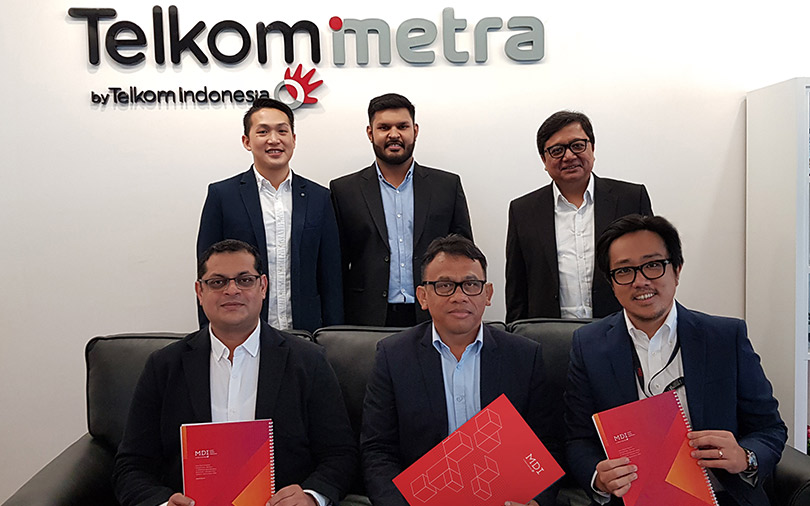 Anchanto, a Singapore- and Pune-based e-commerce fulfilment platform has raised $4 million (Rs 27 crore) as part of the first close of its Series C round, the company stated in a release.
MDI Ventures, the corporate venture capital arm of Indonesia-based telecommunications major Telkom Indonesia led the investment round, the statement added.
The company will use the funds to expand its market outreach and strengthen its presence in Southeast Asia, the statement said.

The company did not disclose the total quantum of funds it will raise in the Series C round.
"This investment complements our efforts in the e-commerce sector, tackling different market segments of Indonesia's logistics landscape with different approaches. Logistic technologies have a huge potential for improving the e-commerce landscape in Indonesia," Nicko Widjaja, chief executive and investment director of MDI Ventures, said.
In May last year, the company had raised an undisclosed amount in a Series B round from the Luxasia Group, the Singapore-headquartered omnichannel retailer of beauty products, and existing investor Transcosmos Japan, a Tokyo-based business conglomerate that offers, among other services, e-commerce solutions.

Anchanto
Operated by Anchanto Pte Ltd., the company was founded in 2011 by Vaibhav Dabhade and Abhimanyu Kashikar. Prior to setting up Anchanto, Dabhade was with French loyalty solutions provider Welcome Real Time, which was acquired by its London-based peer Collinson in 2014, and Kashikar worked at IT major Wipro.
It offers software-as-a-service (SaaS)-based solutions for e-commerce warehouse management, multiple marketplace store management platforms, a cross-border shipping network and a global fulfilment network. The SaaS-based solution connects e-commerce sellers, brands, retailers and warehousing and fulfillment service providers to more than 70 e-commerce sales channels, the company has said.

Anchanto's flagship product, SelluSeller.com, helps e-commerce players manage their inventory, orders, and catalogues across more than 50 different marketplaces in Asia. Anchanto also offers business-to-business and business-to-consumer e-commerce SaaS warehouse management system (eWMS) with an integrated inventory management system (IMS) and order management system (OMS).
Over the last 12 months, e-commerce sellers using the firm's solutions across the region have processed more than 12 million orders accounting for more than $258 million in gross merchandise value, the company has claimed.
"Through this collaboration, we aim to enable thousands of Indonesian SMEs, micro-SMEs, and enterprise businesses to join the e-commerce bandwagon. Essentially, we are going to empower Indonesian entrepreneurs to scale their businesses in Southeast Asia's biggest e-commerce market," Dhabade stated.

The company operates across more than 11 countries including Singapore, Indonesia, India, Malaysia, Philippines, and Australia. It has more than 50 companies and 500 clients such as Nestle, Luxasia, Transcosmos, DKSH, Telkom Indonesia, Pos Malaysia, Essilor, La Roche Posay, ASOS, VIP Plaza and Bosnet. It has also helped its customers go online and integrate with marketplaces such as Lazada, Zalora, Flipkart, Amazon and eBay, to name a few.
Recent deals in the e-commerce enablers space
E-commerce enabler firms in India has garnered significant investor interest over the past few months.

Recently, in June, venture capital firm Saha Fund made a new bet in e-commerce enabling platform Shoptimize India.
In May, VCCircle reported that PE-backed Delhivery had approached investment banks to run the mandate for its share sale.
Last month, Bangalore- and California-based Meesho, an online marketplace for resellers, raised $11.5 million (Rs 77 crore) in a Series B round of funding led by Sequoia Capital India.

In March, VCCircle reported that Eunimart, an artificial intelligence-based platform for cross-border e-commerce, raised an undisclosed amount from Agility, a Kuwait-headquartered publicly-traded global logistics company.
In January, VCCircle had reported that Delhi-based KartRocket.com raised Rs 26.64 crore ($4.1 million) in a fresh round of funding led by existing investor Bertelsmann India Investments.
*The article incorrectly mentioned Luxasia Group as an investor in the current round. The error has been rectified.
---