Future Lifestyle to acquire minority stake in fashion e-tailer Koovs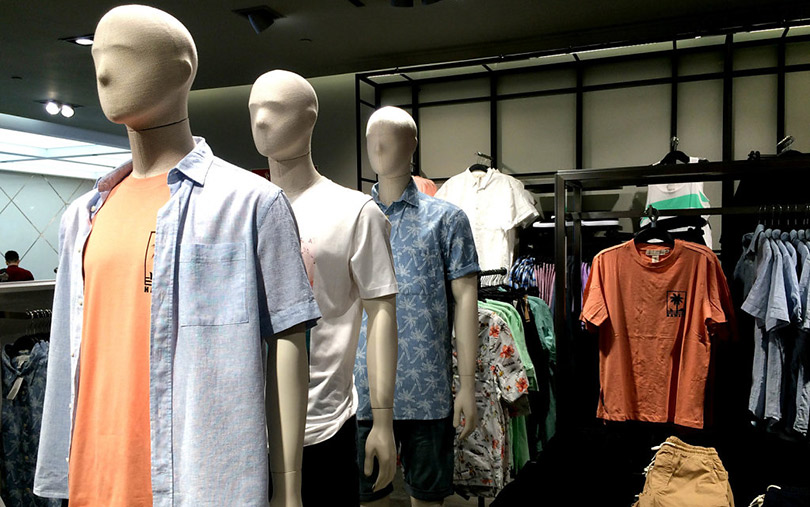 Kishore Biyani-led Future Group will acquire more than a fourth of fashion e-commerce firm Koovs Plc, as the brick-and-mortar retail conglomerate steps up its investments in online ventures.
Koovs said in a statement on Wednesday it will first issue 57.87 million new shares—representing a 24.8% stake—to Future Lifestyle Fashions Ltd at 10 pence apiece in cash. This totals to £5.79 million ($7.6 million).
Subsequently, Koovs will seek to raise up to £10 million in fresh funding at a price of 15 pence per share. Future Lifestyle will make additional investment to take its ownership to up to 29.9%. The investment allows Future Lifestyle to nominate two directors on the board of Koovs Plc, the UK-based parent of Indian e-tailer Koovs.com.

The transaction is subject to regulatory and procedural approvals.
Shares of Koovs on the London Stock Exchange's junior market AIM jumped as high as 39% after the announcement to touch 25.50 pence apiece. Future Lifestyle fell 2.5% to close at Rs 398.10 per share on the BSE.
"Future Lifestyle, with its leadership position as an integrated branded fashion player, and the Koovs brand and technology platform are an unbeatable combination," Koovs chairman Lord Waheed Alli said in the statement. Alli has committed to invest £1.5 million in Koovs as part of the £10 million round.

Biyani, the group's managing director and chief executive officer, said Future Lifestyle's "strong retail presence backed by owned brands" coupled with Koovs' online strategy will help reach more customers.
Biyani, hailed as the pioneer of modern brick-and-mortar retail in India, has been investing in e-commerce ventures as he looks to diversify the group and gear up for changing consumer demand. The group had acquired Rocket Internet-backed furniture e-tailer FabFurnish in 2016 and bought online retailer Snapdeal's logistics arm Vulcan Express Pvt. Ltd this year.
Koovs

Koovs Plc was earlier known as Silvergate Retail Ltd. It was founded by Waheed Alli and retail industry executive Robert Bready, who previously worked at ASOS and Arcadia. The company went public on London's AIM market in 2014. It acquired a majority stake in Koovs India after the listing.
Koovs India was established in May 2010 by Rajesh Kamra, Manish Tewari, Kanishk Shukla and Amit Shukla as a general e-commerce business. In August 2011, Infotel E-Commerce Pvt. Ltd, a company controlled by Anant Nahata, acquired a controlling interest in Koovs India, which later pivoted to become an e-tailer of fashion apparel and accessories.
The e-shopping venture Koovs.com is run by Gurugram-based Marble E-retail Pvt. Ltd under licence from Koovs India. The shareholding has been structured to comply with foreign direct investment norms that restrict overseas investment in retail e-commerce activities in India.

Koovs has raised funding from a number of investors in the past, including from private investment firm Ruffer LLP and Indian media houses Times Group and HT Media Ltd.
Times Group, through its ad-for-equity investment arm, had invested £3.9 million in Koovs in November 2016 as part of a larger round. The investment by Times Group came about six months after rival HT Media agreed to put in £3 million in Koovs.
On 18 June this year, Koovs said it had reached a "conditional agreement" for a two-year, £24 million deal with HT Media. Koovs agreed to issue new shares to HT Media for 70% of the total amount and get the remaining amount in cash as part of the ad-for-equity deal.

Future Lifestyle
Future Lifestyle markets about 30 fashion brands such as Indigo Nation, Scullers and Mother Earth through exclusive brand outlets, department stores and multi-brand outlets, as well as company-operated chains such as Central and Brand Factory. It operates more than 400 stores. Its own brands contribute about 40% of total sales.
The company has previously invested in fashion brands like BIBA and AND and currently holds investments in fashion brands such as Clarks, Turtle, Mineral and Celio, according to the Koovs statement.

The investment in Koovs comes barely weeks after Singapore-based private equity firm L Catterton Asia agreed to buy a stake of 9.9% in Future Lifestyle for Rs 850 crore ($125 million). Future Lifestyle is also backed by Times Group and PremjiInvest, the family investment arm of Wipro Ltd chairman Azim Premji.
Future Group is one of India's largest brick-and-mortar retailers across segments such as fashion, food and home ware. It owns nearly 60 brands and operates close to 2,000 retail stores in various formats, including the BigBazaar and HyperCity hypermarkets as well as HomeTown home furnishing stores.
---