MX Player will not be in catch-up TV content: Times Internet CEO Gautam Sinha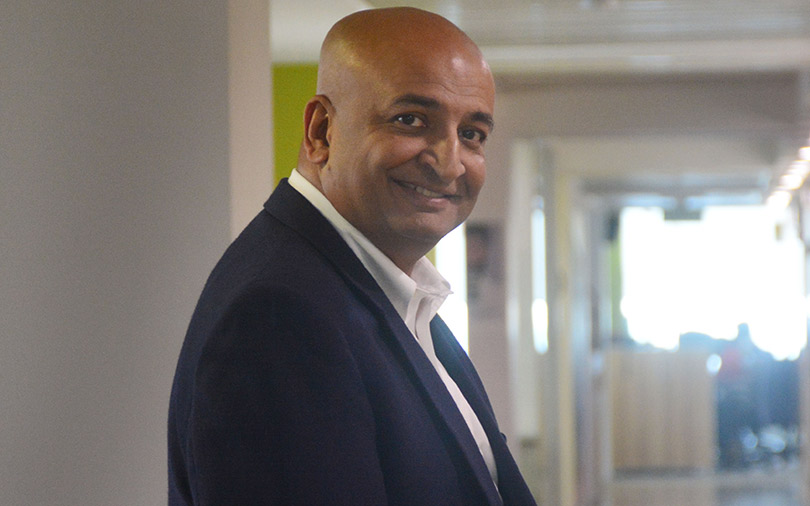 Gautam Sinha, who has been working with Times Internet Ltd for more than a decade now, has worn different hats: he has been a chief technology officer, a chief operating officer, and then chief executive officer from April 2016 onwards. Sinha, who studied at The University of Iowa, has set very high targets for Times Internet, the digital business arm of media conglomerate The Times Group. As part of the ambitious plans, he executed the group's biggest bet that was announced last month, in which Times Internet bought South Korea-based video platform MX Player for Rs 1,000 crore, in order to enter the video-streaming sector in India. He told TechCircle that the company would be investing another Rs 1,000 crore in the business over the next two to three years.
In an interview to TechCircle, Sinha spoke on his plans for the company, which is trying to break even, why the MX Player acquisition is a significant step, and much more.
Edited excerpts:

How does MX Player fit into the whole scheme of things for Times Internet?
If you look at the Times Internet portfolio, we are strong in news, with The Times of India and The Economic Times; we are strong in sports, with Cricbuzz (cricket news site) and Willow (TV cricket channel); and we are strong in music, with Gaana (music streaming service). Video is one property we wanted to be strong in. Video is the plug that we fill in at significant scale. MX Player has 350 million installations already. It will be larger than Hotstar and Amazon Prime Video on day zero (its day of launch), in terms of size. It is a digital-first streaming experience, which is being targeted for millennials. If you look at the portfolio, we have filled the last part, which is video. That completes the Times Internet portfolio, in terms of all the interest a person has, in terms of types of media. So, it is an important acquisition in completing the video story for us, at scale. MX Player has close to 65 million daily active users, which is closer to the size of a television channel. That is the kind of engagement it will have on day zero.
This seems a big bet. What is the game plan for MX Player? How much original content will there be?

We have been very active in building original content. This acquisition was done in October (last year and announced towards the end of June this year). We have been building content for the past six to seven months. Now that we are close to the release of the product, a significant portion of original content will come on day zero.
When will be the launch?
I think end of July is what we are targeting.

It will directly compete with the likes of Hotstar and Amazon Prime. Am I right?
If you actually look at Hotstar content today, the content is largely IPL (Indian Premier League), which is cricket, and catch-up TV that comes from STAR, which is all the serials and everything else. We are not in for content for catch-up TV. That is not the target audience. That is mostly for women. We are trying to address the audience which is younger and more millennial-friendly and approaching it as a GEC (general entertainment channel) with a premium experience. I think there is a differentiation in the content we are trying to build. We are trying to start a premium experience at scale. What I understand is, the day we start, the 65 million daily active users will be two or three times that of Hotstar. The reason for us to acquire this (MX Player) is because it gives us a huge installations' base to build our video distribution.
In an interview to TechCircle, you had told us that Times Internet will break even in 2018-19. Is that achievable?

Let me explain what I meant, then. If you look at Times Internet, there are companies which are mature, there are companies which are growth-stage and companies which are early-stage. If you look at the companies which I talked about in 2017, they will break even. If I acquire more companies, I am not going to break even. The companies which are mature, we are profitable there.
Financials show Times Internet moving from Rs 875 crore for 2014-15 to Rs 1,025 crore for 2015-16 in consolidated operational revenues. You have spoken of 40-50% growth annually, so are you crossing Rs 2,000 crore soon?
We are still looking for a 40-50% growth on a year-to-year basis across the portfolio. That is what we are targeting. By 2021, we shall hit the goals that we have set out for. We are targeting $1 billion in revenue by 2021.

---