Can MX Player help Times Internet stream its way past Hotstar, Netflix?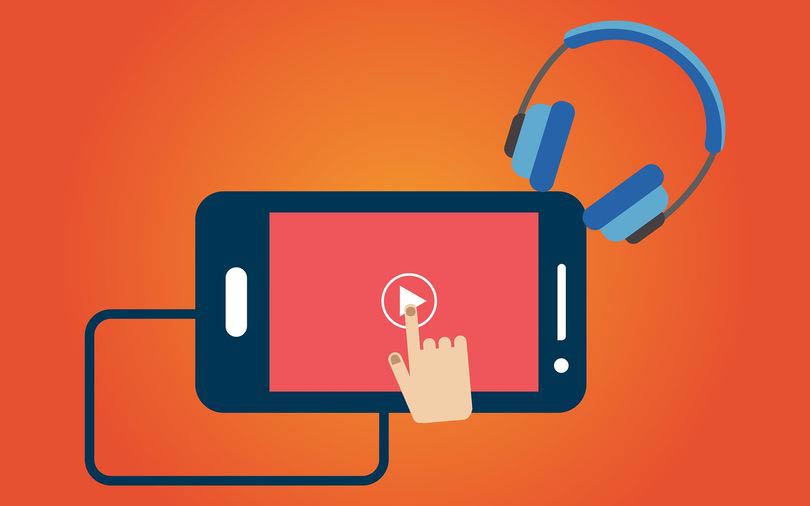 In June 2008, as the world was on the cusp of the worst financial crisis in eight decades, media conglomerate Bennett, Coleman & Company Ltd (BCCL) made its first big overseas move.
Through a subsidiary, the Indian media group bought Virgin Radio, owned by English business magnate Richard Branson, for $100 million (Rs 445 crore back then).
Renamed as Absolute Radio, the deal did not yield any returns for BCCL, resulting in mounting losses and falling revenues. Five years later, in July 2013, BCCL sold the venture to Bauer Media UK, a division of the Bauer Media Group, for around £22 million ($33.5 million or Rs 204 crore), almost half the price it paid to buy the entity.

Undeterred by the failure of Absolute Radio, BCCL once again made an overseas bet in 2016. Through its subsidiary Times Internet Ltd (TIL), it acquired US-based cricket broadcaster Willow TV. Fast forward to 2018 and BCCL has struck yet another overseas deal, reflecting a much bigger ambition and a deeper commitment to the digital broadcast business.
TIL's latest overseas bet
Two weeks ago, Delhi-based TIL, the digital business arm of media conglomerate Times Group, said it was acquiring South Korea-based video platform MX Player for Rs 1,000 crore (around $147 million). The deal was completed in October last year but announced this year.

Gautam Sinha, chief executive of TIL, told TechCircle that the company will invest another Rs 1,000 crore over the next two to three years primarily to produce original content and create a 'premium experience'.
The deal marked the Times Group's foray into the video streaming industry in India for the second time. In early 2013, TIL launched an over-the-top (OTT) subscription-based video streaming service called BoxTV, but it failed to grow and is now defunct.
TIL gained an early-mover advantage with BoxTV in the video streaming segment, but back in 2013, video streaming was not as widespread, as Internet data plans then were not as cheap as they are today.

With MX Player, TIL is pursuing a different strategy. At the time of the acquisition, the media company said that it would build a video streaming platform atop that of MX Player, whose app comes bundled with a basic video player. Currently, the MX Player app can be downloaded from the Google Play Store. At 12 MB, the app, like other video players, can run video files and animated GIFs once access is granted to the photo and video gallery on any smartphone.
TIL's Sinha told TechCircle that the firm wants develop a strong foothold in video. "Video is the plug we fill in at a significant scale. MX Player has 350 million installs [in India] already. It is larger than Hotstar and Amazon on day zero, in terms of size," he explained.
The new video streaming service will showcase premium and exclusive content from leading content producers and publishers around the world, pitting it against Amazon Prime Video, Hotstar and Netflix.

Competing with global streaming players means that with the new entity, TIL may follow a subscription-based model, besides banking on advertisements. TIL is no stranger to subscription-based services. While BoxTV followed a freemium model, with a mix of free-to-view content and some for paid subscribers, its recently launched digital news offering—ET Prime—operates on a membership-only model.
Email queries sent to Times Internet, seeking comments on BoxTV and Virgin Radio, didn't elicit a response at the time of filing this report.
Can TIL play catch-up?

The video streaming market in India is crowded, with players such as 21st Century Fox-backed Hotstar; Amazon Prime Video; Voot, a joint venture between Network18 Media & Investments Ltd and US peer Viacom Inc; Sony Liv from Japan's Sony Corp, and US-based Netflix all vying to gain the top spot in the country.
Another aspect that TIL has to deal with is the impending deal for 21st Century Fox, which runs Hotstar. Walt Disney has offered to buy much of its assets including Hotstar. Although Comcast is also said to be in the race to buy the business, if Disney manages to seal the transaction, Hotstar would get even bigger with its content muscle. Disney has a large India presence thanks to its local movie production business that it built after acquiring UTV. Last week, Walt Disney sought approval from the Competition Commission of India for the 21st Century Fox deal.
Has TIL entered the space too late?

"The OTT space is still in its infancy and there is plenty of room for growth, given the right strategy and monetisation mechanisms. Video consumption is growing steadily and more content is required to meet the needs of the individual as compared to the mass media, which caters to the highest common denominators," says Ashish Pherwani, partner, media and entertainment at consulting firm EY.
According to Counterpoint Research, India's OTT sector is valued at $280 million with almost 100 million subscribers. According to a survey conducted by the firm, as stated in media reports, Hotstar leads the race with 75 million monthly active subscribers, with Voot, Amazon Prime Video, Sony Liv and Netflix following in that order.
Sanchit Vir Gogia, founder and chief executive of consulting firm Greyhound Research, believes TIL has entered the game slightly too late. "It is a crowded market. People are cutting down their expenses to one or two preferred video streaming services," he said.
While India may already have a crowded market, TIL can tap into neighbouring countries, he said. "MX Player is also popular in Bangladesh, Sri Lanka, Pakistan and Iran. It is a deal which can give Times to make inroads in other (global) markets," Gogia added. However, this may not be the same as getting access to high-spending consumer markets in the developed world.
Content is king
While traditional video streaming players in the country have been following a 'free-mium model', which essentially means most of the content is free and they charge only for some premium content, Netflix introduced a subscription-only model, with others gradually following suit.
EY's Pherwani believes that the market will segment into many different price points—free, one paid subscription, many subscriptions, and one sachet-value transactions. "Different players will adopt different strategies, but at the end, good content will drive uptake," he added.
Amazon launched Prime Video in India last year and wants to add more regional content. Beyond Hindi shows and Bollywood movies, it has been showcasing Tamil and Telugu films.
TIL bought a media player, but can the Indian firm convert it into a full-fledged video streaming service?
Devendra Agrawal, founder and chief executive of investment bank Dexter Capital, is optimistic about MX Player. "With a large and growing internet population and demand for original content, consumers are already using MX Player to watch content. Providing additional content on the same platform will definitely appeal to some percentage of the current user base, which itself is quite large," he explained.
Agrawal believes that if TIL is able to offer diverse content, factors like video quality, overall user experience and pricing will take care of itself. "MX Player-TIL should also take a cue from Amazon's strategy of partnering with YouTube celebrities, in comedy, and having them make their own specials (original content)," he said.
A new entrant into the OTT space could explore partnerships such as bundling services with data packages and tying up with production houses to stream their content first, Agrawal added.
Smaller players like Spuul and Hooq already have tie-ups with content partners. While Spuul entered into a content-sharing agreement with Dharma Productions, Hooq tied up with Vodafone, to stream its videos on Vodafone Play, and with Google, to launch content for the new Chromecast.
According to Agrawal, there is a lesson to be learnt from these players, as well as from the overall video-on-demand/OTT streaming space: the right mix of original and sourced content, along with streaming shows at the relevant and strategic time—for example, Hotstar airing popular series Game of Thrones minutes after its release—are crucial elements that can lead to the success of the service.
Disclaimer: Hotstar is run by Star India, which is a fully-owned subsidiary of 21st Century Fox. VCCircle's parent firm, News Corp and 21st Century Fox have a common principal shareholder.
---