Netflix says it's 'way behind' Hotstar in India, will upgrade local avatar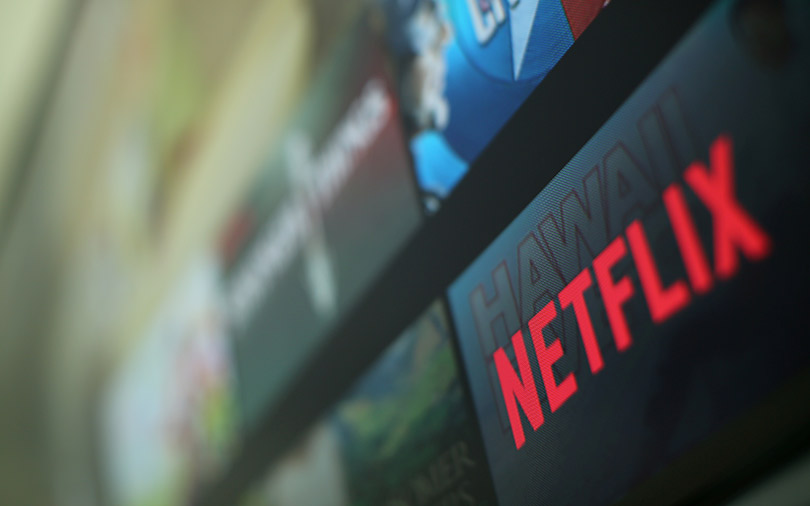 Streaming giant Netflix said that in India it was far behind video-sharing site YouTube and Star's video-streaming platform, Hotstar, but was Indianising itself with more original local content to equal rivals.
Netflix said that the country has "lots of potential". With China's heavily censored market proving a hard nut to crack, India is at the heart of that growth plan. Add to that an underpenetrated local market: Two and a half years after launching in India, Netflix has only around half a million subscribers here, data firm IHS Markit estimates.
Although globally Netflix added fewer subscribers than expected in the second quarter of 2018, and clocked international revenues a tick below estimates (see below), the firm struck an optimistic tone on India in its earnings call. "We are really getting some nice momentum in our India growth. We are still a niche product and we have got a long way to go to increase languages and many other aspects to cover – in order to be a broad Indian product," said Greg Peters, chief product officer at Netflix, in an earnings call.

As part of its localisation strategy, Netflix said it had released its productions Lust Stories and Sacred Games, and Ghoul would be coming up next.
Netflix premiered its first original series Sacred Games in India in early July, upping the stakes in its battle with Amazon Prime, Hotstar and YouTube, for a chunk of the country's more than one billion potential viewers.
The success of original US shows like House of Cards, Orange is the New Black and Stranger Things has cornered Netflix 125 million subscribers globally.
But the firm has identified the need to create local content for big emerging markets that are likely to dominate growth over the next decade.
Sacred Games launched less than a month after Netflix's Lust Stories.

Netflix is spending $8 billion this year globally on original content and has said that figure will rise as it seeks to consolidate its position at the global head of the streaming industry. The company's international streaming revenue grew over 58% last year, according to latest filings.

As part of its original content strategy, Netflix plans to release another two shows in India this year compared to Amazon's planned 10. At the same time, both have been vying to sign up some of the country's leading stand-ups for shows.
Netflix also competes with Hotstar, which has more than 100 million app downloads, and had recently clocked more than 200 million viewers for the recently concluded Indian Premier League. Hotstar boasts premium Indian and English content, apart from free content.

Another Netflix rival YouTube, which comes pre-installed on all Android smartphones, has more than 300 million viewers in India. YouTube also competes with Amazon Prime's video service, which comes free with the Prime subscription on the e-commerce platform, primarily meant for free and faster shipping of items bought.
Premium products like Apple and Netflix face growth challenges once they penetrate the top-tier consumer segment in India, because their competitors operate at lower price points.
For instance, Prime's monthly subscription comes for Rs 129, while Netflix's minimum monthly service is priced at Rs 500. Hotstar costs Rs 199 per month or Rs 999 annually, similar to Amazon Prime.

However, Peters said that Netflix has a lot of room for growth even in the rich consumer segment as of now. "We are far from reaching a limit in terms of the addressable market. Given the pricing structures we have right now, we've got a lot of room to grow in a reasonably affluent part of the society in India," he said.
Netflix also said the company would look to be revenue-positive in all the markets, including India. However, "we may have an issue where there's three or four different sort of growth patterns within India in terms of different demographics, different segments and groups," said David Wells, chief financial officer.
That apart, Netflix said it is modifying the sign-on and payments feature to make the membership process simpler, adding that the tweaks could help the firm in other countries as well. Netflix has also added a download feature for India, Peters said.

Global front
Netflix's shares went down by 14% after the subscriber growth failed to meet market expectations. Netflix added 5.2 million subscribers during the April-June quarter, a million less than market expectations. Increasingly, investors are expecting India to shore up the subscriber numbers.
Netflix reported a total revenue of $3.91 billion during the quarter, a growth of around 40%. Analysts had expected revenue of $3.94 billion.

---