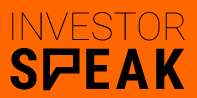 Stellaris Venture Partners, which was started by former Helion Ventures executives Ritesh Banglani, Rahul Chowdhri and Alok Goyal, has become a prominent name in the early-stage venture capitalecosystem in a short span of two years.
The VC firm, which invests primarily at the Series A stage, has disclosed seven investments so far in its core investment areas—software-as-a-service, online services, tech-enabled financial services, healthcare and supply chain networks. It has also invested in non-core areas like e-commerce and transport technology.
The firm's maiden fund has a target corpus of $100 million and hit first close last year. Its Limited Partners, or investors, include Infosys, Cisco and International Finance Corporation. The VC firm also runs Stellaris Founder Network, which brings together entrepreneurs, investors and corporate executives and operates as an LP in its fund.
In a chat with TechCircle, Stellaris partner Goyal talks about the firm's investment plan. Edited excerpts:
Do you have a target for fund deployment and volume of deals for 2018?
We can't commit to these things in advance. While there definitely is an overarching game plan, we don't want write cheques under pressure, which invariably leads to wrong outcomes. Also, we want to write a reasonable number of cheques. Those are the macro rules. But if we don't find a good deal, we will not be pressured to write a cheque.
You have disclosed seven investments since inception. What is the actual number?
Wyder, Whatfix, Mfine, Loadshare, Noticeboard, Vogo and Shop101 are our known investments. However, we have made a total of nine.
You didn't disclose some of your seed investments but the startups did. Why so?
Whenever Stellaris Founder Network participates in an angel/seed deal, they invite us as well. We do not count these investments as part of our portfolio because the committed amounts are small, though the cheques are from Stellaris.
We believe the best-quality deals come from well-known angel investors. Entrepreneurs go to them because they also get other things like expertise and empathy, and angel investors are more patient. Hence, we decided to involve them in a special way.
Also, when we make Series A bets, we invite some of these founders to participate. That is, wherever we think we bring in relevant operational expertise through their participation. Of course, it is a choice and they can choose to participate or not. The founder network accounts for 25% of our total fund size and one-third of our total deals.
Which are the focus sectors for Stellaris?
The sectors that align with our core investment theme include fin-tech, vernacular content, logistics and SaaS. We have also been looking at travel and transportation actively.
Broadly, we look at companies that solve India-specific problems through technology and which create software for global markets. In the first bucket, we will see a lot of moving windows. Companies which see high investor interest in 2018 may not elicit the same interest levels some years later.
Are there any niche sectors that align with Stellaris' investment theme?
All the three partners here at Stellaris would give different answers to this question. I will take one isolated example to give a gist of such areas that intrigue us. Data, over the last decade, has primarily been moving from text to video. The growth of video data now far exceeds textual data. That creates different kinds of problems.
What if search results on an e-commerce site show short videos as opposed to a mix of picture and text?. Likewise, the speed at which video data gets created requires advanced analytics and automation capabilities. Any company working in these areas intrigues us.
Logistics and fin-tech seem have attracted investors. What are your thoughts?
Yes, there has been a lot of noise and investments in these sectors, which we believe will continue. Fragmentation and inefficiencies are so high in both that we believe many big companies will emerge from these two spaces. Loadshare was our bet on the logistics segment. I cannot comment about our investments, if any, in the fin-tech segment.
Even within fin-tech, online lending seems to garner a bulk of funding. Is that accurate?
When you look at the size of the organised lending market versus the need, there is a massive gap. Even within that, there are so many sub-spaces like lending to small and medium enterprises, peer-to-peer lending, education and healthcare. Each one of them in itself represents a large underserved opportunity.
While the future of cryptocurrency maybe suspect, blockchain has emerged as a technology to reckon with. Your thoughts.
It is undoubtedly a very powerful technology. Like with all technologies, this will also go through a hype cycle before it can be applied in the mainstream. We are in a bubble on that front, but we will emerge from it with great applications that can leverage the potential of blockchain. We have seen the same happening with cloud, mobile and analytics in the past.
Urban transportation appears to be beset by negative investor sentiment. A few transportation ventures that have shut shop also blame the presence of Ola and Uber for this. How do you see the sector playing out?
We have barely scratched the surface of the urban transportation problem. The infrastructure requirements and the number of commuters are high and growing rapidly.
When Ola and TaxiforSure came in, they solved a massive problem for a particular category of commuters, which is hailing cabs. But there is still a massive commuter problem. Some cities now are trying to address it through bike- and scooter-sharing. India will have its own versions to solve the problem of the commuter at local price points.
It would be wrong to say more companies cannot emerge in this space because of the presence of Ola and Uber. Nobody is big enough to kill everybody else. If one big company could cannibalise everyone, we would not see successful startups.
You have invested in Vogo, a scooter rental venture. Is Stellaris more focused on scooters and the bike-sharing segment?
We are looking at the transport sector as a whole. We are looking for interesting entrepreneurs who are solving this problem. How they want to do it is something they come and tell us. Even if it is a cab-hailing venture, we will still be open to investing provided we have a clear picture of the innovations they bring, the execution barriers and the quality of the team in terms of execution and strategic capabilities.
This interview is part of our InvestorSpeak series in which leading angel, seed or venture investors share their insights on the startup ecosystem in India.
---