Meet the winners of ​Accenture Ventures' Industry X.0 Challenge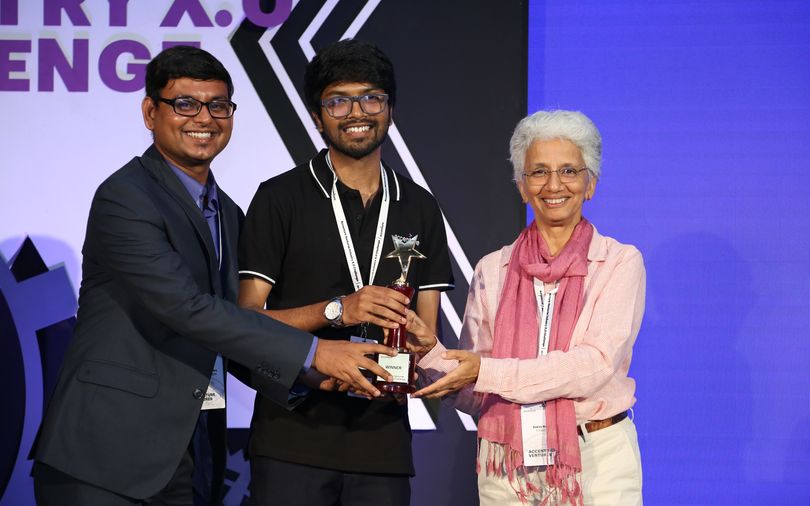 Accenture Ventures, the venture capital division of global consulting giant Accenture, has picked three winners for the first edition of its Industry X.0 Challenge, which recognises innovative technology startups in India.
In a statement, Accenture said it defines Industry X.0 as the digital reinvention of industry, where businesses use advanced digital technologies to transform their core operations, worker and customer experiences, and their business models.
"With the Industry X.0 Challenge, we are identifying innovative startups in India that can help businesses make the shift from industrial manufacturing to producing and delivering digital products and services," said Avnish Sabharwal, managing director of Accenture Ventures India, which invests and partners with startups across the globe.

Accenture Ventures Industry X.0 Challenge received more than 150 entries from startups in India across four categories: supply chain and logistics; R&D and engineering solutions; manufacturing and production; and support and services.
The winners — Detect Technologies, Ecolibrium Energy, and SatsSure — were selected from a final group of 12 participants in a grand finale, which showcased solutions combining a variety of technologies including analytics, artificial intelligence, blockchain, computer vision, cybersecurity, extended reality, Internet of Things, robotics, telematics and 3D printing.
The winning trio will receive mentorship as part of Accenture Ventures' Open Innovation Partner programme, and will pitch their solutions to CXOs of Accenture's clients.

They will also join a special Industry X.0 cohort with Accenture Ventures and Open Innovation at the Accenture Innovation Hub in Bengaluru.
Below are brief profiles of the winners:
Detect Technologies (1st place): The IIT Madras-incubated firm was founded in 2013 by Daniel David Raj. Detect Technologies offers an asset-monitoring solution with a focus on intellectual property. Its product GuMPS, has the ability to monitor long-range oil and gas pipelines and forecast defects. Its first investor and client was Mukesh Ambani-led Reliance Industries Ltd.


Ecolibrium Energy (2nd place): Its internet of things (IoT)-based predictive asset intelligence platform, SmartSense, uses predictive analysis to help industries improve their equipment efficiency, uptime and their productivity.
The Ahmedabad-based company was founded 2008 by Chintan Soni and Harit Soni.
SatsSure (3rd place): This startup uses satellites, artificial intelligence (AI) and Big Data to enable insight-driven decision making across a variety of sectors, including agriculture, infrastructure, banking and insurance, among others. The company was founded in 2016 by Prateep Basu and Abhishek Raju.

---