India needs more VC firms for Series A and beyond: Angel investor Ritesh Malik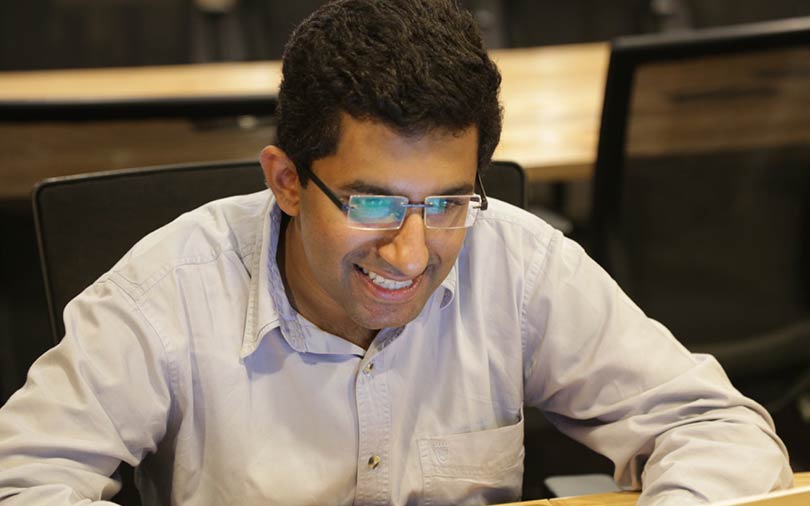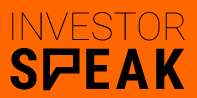 A doctor by education, Ritesh Malik is not only an investor but an entrepreneur as well. Featured in Forbes 30 Under 30 Asia list in 2016, Malik was one of the most active angel investors in the country last year, having made 12 investments, according to a VCCircle analysis.
Some startups that he invested in last year include Campsite aggregator Deyor Camps, online water pump seller PumpKart, and viral content platform WittyFeed. He has also set up Guerilla Ventures, an angel fund founded in 2013, with a focus on hardware companies.

Some of Malik's earlier investments include Harvin Academy, an entrance exam preparation startup for medical and engineering students; Woodapple Residency, a boutique hotel; and Thinkpot, a design firm that creates motivational merchandise.
He also runs Y Combinator-backed co-working space startup Innov8, which he says helps him meet more entrepreneurs every day in whom he can invest.
In a chat with TechCircle, he talks about investing in the right entrepreneur, the angel tax conundrum, and what drives him to make his angel investments. Edited excerpts:

Last year, you were one of the most active angels in the country. How was this calendar year for you, so far?
I just want to be part of the ecosystem. That is why I invest in startups. 2018 has been really good in terms of investment and maturity of the entrepreneurs I have backed. In the past couple of years, I was new to the system, so I made some mistakes. Backing the right entrepreneur at the right point is very important. All the deals I have personally done this year are more along the lines of investing in a mature team. Besides that, I have also invested in a Y Combinator fund. The idea is that, since I also run a startup full-time, it is hard to vet deals independently. I realised that Y Combinator-backed startups are what I am also passionate about. We have an alumni fund of Y Combinator, where I have invested a significant amount of capital.
Can you tell me about your investments this year?

I have made six investments so far in the first half of this year.
Any interesting startups you would like to talk about?
I have invested in a company called Dockabl. It is a very interesting software-as-a-service platform, a KRA (key responsibility area) management tool startup. I have also invested in an electric vehicle company; a business-to-consumer product company called Greenberry Organics; a virtual reality hardware startup, which is in stealth mode; and CivilCops, also in stealth, which helps the government streamline their technology processes. It has done a pilot with the Haryana government.

For you, has the number of deals increased or decreased in the first half of the year, compared to 2017?
Honestly, I have not checked that. But I think when you talk about the quantum, it has definitely increased as compared to last year. This year my focus is not on the number of deals but to get more stock and grow the company with the entrepreneur. For example, I have picked up almost 34% in Greenberry.
How has angel tax affected investors like you?

It has not impacted me. I have just entered the angel investment space in the last 3-4 years and have only exited one startup and voluntarily holding on in others. So, angel tax has not affected me yet. But I am on the cusp of making some exits. I will look into it, as in how will it impact my portfolio. I tend to hold on for a long period of time. It is my way of giving back to the system. I am usually the first investor in a startup.
Is there any particular sector you are interested in?
I was sector-agnostic when I started. But slowly, I realised there are certain sectors where I can add value to entrepreneurs. One is consumer products, then education, like Harvin Academy. Also future technologies like electric vehicles and I may invest in more SaaS companies and renewable energy.

When you look at the angel-seed scenario in India, what is the mood like?
I think it has become really optimistic, especially after deals like Walmart- Flipkart and Reliance- Embibe. Startups have started gaining a lot of traction. The maturity and quality of entrepreneurs has increased tremendously in the past three years. They have realised that strong unit economics is what would sustain them, not vanity metrics. Till now, there were no large M&As. But there has been a significant shift and this will increase in the next half-a-decade. The IPO route is not viable in a country like India, especially with a lack of expertise in managing finances. Mergers and acquisitions will be a good way of giving exits to investors.
Do you see any choke points for startups in Series A and beyond? Do you see a drought somewhere?
Yes, definitely. I think raising seed money is very easy than a Series A round. You can get seed money from your family or friends and it is not a high quantum. Series A capital and beyond is very scarce in India. We need more Series A venture capital firms in India. If you don't give ammunition to your army, how will they win the war?
This interview is part of our InvestorSpeak series in which leading angel, seed or venture investors share their insights on the startup ecosystem in India.
---