PhonePe claims it's the new king of UPI transactions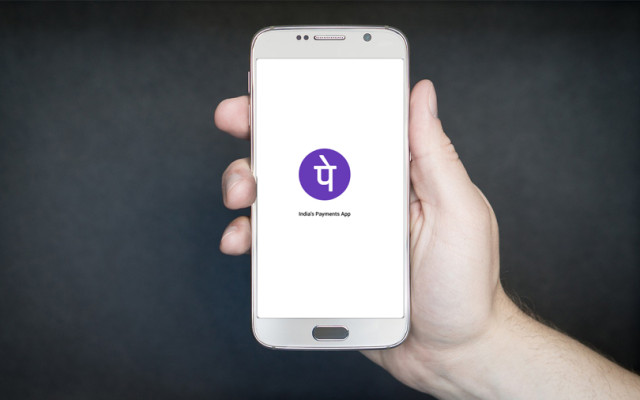 PhonePe, the digital payments arm of e-commerce major Flipkart, claimed on Wednesday that it had overtaken rivals Paytm and Google's Tez to emerge as the leader in Unified Payments Interface (UPI) transactions.
UPI is a government-backed payment system that allows electronic money transfers.
Citing data released by umbrella body National Payments Corporation of India (NPCI), PhonePe said in a statement that it accounted for 40% (around 94 million) of the 236 million UPI transactions that took place on the platform in July, enjoying the largest market share.

It also claimed to have surpassed 100 million overall transactions in July, inclusive of credit/debit card and wallet transactions.
Sameer Nigam, chief executive and co-founder of PhonePe, said in a statement that the growth in transaction volume was primarily owing to NPCI's move to block UPI transactions where the sender and receiver's bank account number are the same.
"This block by NPCI has effectively limited the ability of certain companies from incentivising shell transactions and artificially inflating their UPI numbers," he said.

Additionally, Nigam said the company has added lakhs of new offline and online merchants on its platform in recent months which has resulted in significant growth in such transactions. These two factors, he said, have triggered 40% growth in its market share of UPI transactions in July.
The company had in June claimed to have crossed the 100-million user mark. It says that the platform drives 70% of overall merchant transactions on the UPI network.
Paytm did not respond to requests for comment while Google Tez said it does not reveal monthly numbers or discuss market share..

PhonePe's latest claims could trigger another slugfest with Paytm. In March, PhonePe had termed Paytm's claim of being the largest UPI player as "uni-dimensional and misleading".
While PhonePe had accepted Paytm's lead in transaction volumes on UPI with a 40% share in February, it said the metric did not reveal the true picture.
As per the NPCI data, Paytm accounted for 68 million of the 171.4 million UPI transactions reported for February while PhonePe registered 28 million.

PhonePe had then argued that NPCI should publish unique customer count to provide a more holistic picture of digital payments ecosystem.
---