Kids-focused language app OckyPocky raises capital from angels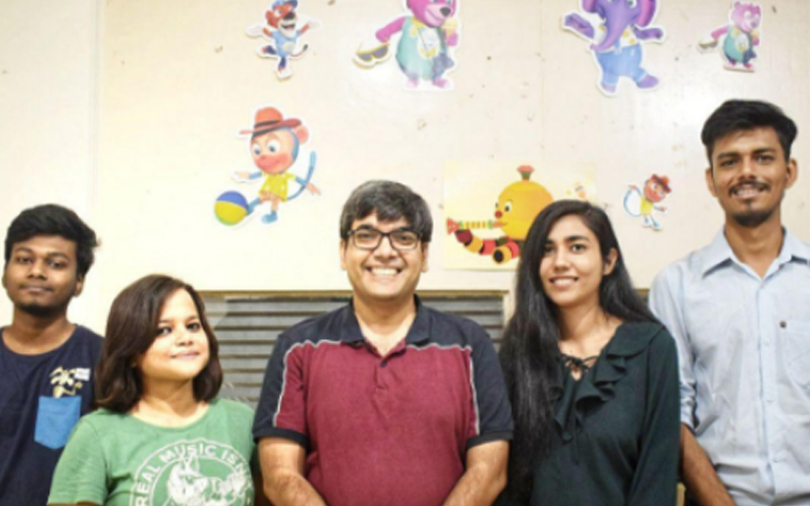 WhizKidz Media Pvt Limited, which runs language learning app for pre-school kids OckyPocky, has raised an undisclosed amount in angel investment through ah! Ventures, a startup-focused growth catalyst firm.
The startup will deploy the funds to expand its user base to the pre-school market in Tier 2 and 3 centres and to tap non-resident Indian kids via a Hindi learning curriculum. It also plans to scale its operations and strengthen its technology infrastructure, a company statement said.
OckyPocky provides English language learning, powered by speech recognition technology. The app, developed and designed for India with a focus on vernacular languages, personalises the learning experience for kids by using natural language processing and artificial intelligence.

The platform targets mobile web users who do not speak English at home but want their children to learn the language. It aims to generate revenues via a freemium model for its business-to-consumer (B2C) operations.
The startup was founded by former YouTube India head and IIM Bangalore alumnus, Amit Agrawal, in April 2015.
"OckyPocky's mission is to change the way over 160 million preschool kids learn, starting at age 2. Language is a key skill they start learning, but many of them in Tier II and Tier III towns lack access especially to early-stage English language learning solutions. Existing internet content is often unsafe for them. We aim to change this with OckyPocky," Agrawal said.

The startup was part of the first cohort of impact investor Gray Matters Capital's mobile ed-tech accelerator programme GMC Calibrator. It claims to have elicited over 500,000 interactive questions from pre-school kids on the platform till date.
ah! Ventures was started in 2010 by Harshad Lahoti and brings together businesses and investors on a single platform. It invests through verticals such as ah! Seeders, ah! Angels and ah! VCs.
The most recent deal on the platform took place in May this year. FreightBazaar, an online platform which connects truck users and suppliers, had raised pre-Series A funding led by Omphalos Ventures India.

In February this year, it invested in multichannel marketing and campaign management platform Corefactors.
Deals in the space
A number of ed-tech startups offering varied educational services have raised venture capital money in the past few months.

In June, education services provider Chrysalis raised capital from impact investors Menterra Venture Advisors and The Artha Initiative.
In May, Smartivity Labs, which designs toys and learning projects for kids, raised $2 million (Rs 13 crore) led by an individual investor. Existing investors S Chand Group, AdvantEdge and Ant Space had also put in money.
In April, Reliance Industries said it would invest $180 million (Rs 1,175 crore) in ed-tech startup Embibe and pick 72.69% stake in the Bengaluru-based firm, providing an exit to the startup's existing investors Kalaari Capital and Lightbox Ventures.

Other startup that secured raised funding were Buddy4Study, Kriger Campus, IndigoLearn and Callido Learning.
---