CBSE partners Microsoft India for digital encryption of Class X, XII question papers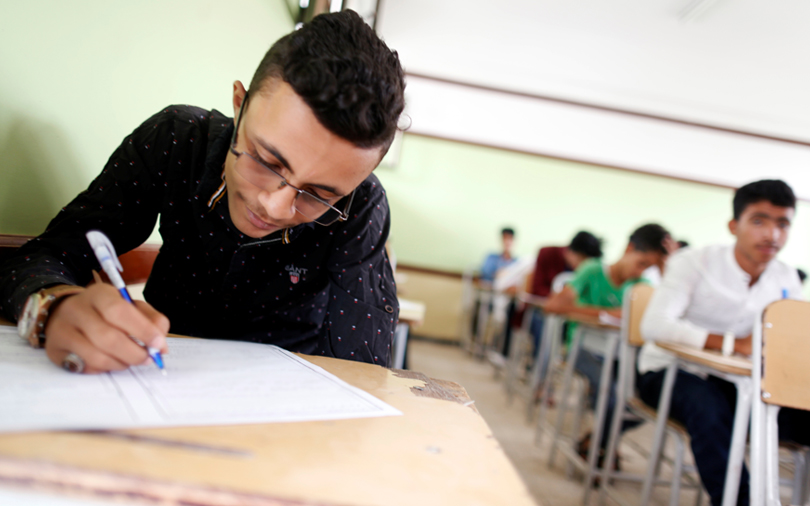 The Central Board of Secondary Education (CBSE) has partnered tech giant Microsoft India for encryption, two-step verification, as well as download of Class-X and -XII question papers only 30 minutes before start of exam, a press statement said.

The statement added that the initiative was undertaken to boost security and seamless distribution of the question papers. The solution was successfully tested as a pilot project in the recently held Class-X compartmental examinations, across 487 examination centres with approximately 4,000 students.
The Controller of Examination can track the entire process using a software solution built on Windows 10 and Office 365. The solution uses features in Office 365 to encrypt and watermark the papers. The watermark has the individual exam centre's code on it, which allows for localisation and traceability in the eventuality of a paper leak.
A CBSE administrator initiates the distribution of exam papers, which results in the generation of emails to the respective centres with a link to Microsoft OneDrive cloud storage service, where an exam paper, specific to the exam centre, can be downloaded.

For the pilot test, multiple mock trials were conducted before the Class-X compartmental examination date. This involved the entire CBSE team, various exam centres, as well as Microsoft experts. The solution was deployed by CBSE without a security breach.
"Innovative implementation of technology has the potential to solve some of the most pressing issues faced by the education sector. The success of this partnership with CBSE is proof of that potential. I am confident we are well on the way towards a digitally empowered education ecosystem," said Anil Bhansali, corporate vice-president, cloud and enterprise, managing director, Microsoft India (R&D) Private Limited.
---