Days after announcing its foray into Britain, homegrown ride-hailing firm Ola on Monday announced the appointment of a managing director to head its operations in the country.
Ola said in a statement that Ben Legg (inset) will lead and develop the senior leadership team, drive strategy & operations and establish a nationwide presence in the UK by the end of this year.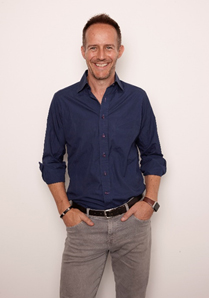 A civil engineer from Cranfield University, Legg was previously the chief executive of AdParlor, a marketing and advertising firm based out of the US. He had also served as chief operating officer of Google Europe, apart from stints at beverage giant Coca-Cola and consulting firm McKinsey.
"Ben has a diverse set of experiences that span strategy and operations and is best placed to drive the development of the business in one of the world's most evolved transportation markets," said Ola co-founder and chief executive officer Bhavish Aggarwal.
Ola said last week that it had obtained licences to operate in South Wales and Greater Manchester.
It will start services in South Wales over the coming month and is also working with local authorities across the UK to expand nationwide by the end of 2018.
At the time of the announcement, Ola had also stated that it will become the only app in the British market to offer services across both private hire vehicles (PHVs) and black cabs.
In the process, Ola is taking its turf war with US-headquartered Uber to a third country.
Ola's entry into the UK comes months after it drove into Australia — where Uber is the dominant force — in its first overseas foray.
Ola, founded in 2011, clocks one billion rides each year globally, and has more than one million driver partners in over 110 cities, it said.
In India, Ola and Uber have been burning cash for the past four or five years in a bid to outgun each other.
After Ola's lead investor, Japanese conglomerate SoftBank, became the largest investor in Uber following a large secondary share purchase last year, speculation was rife that Uber could eventually merge its India operations with Ola.
However, Uber chief executive Dara Khosrowshahi has since said that the firm will double down on its investments in India.
---