Health-tech platform MedCords raises funding from Info Edge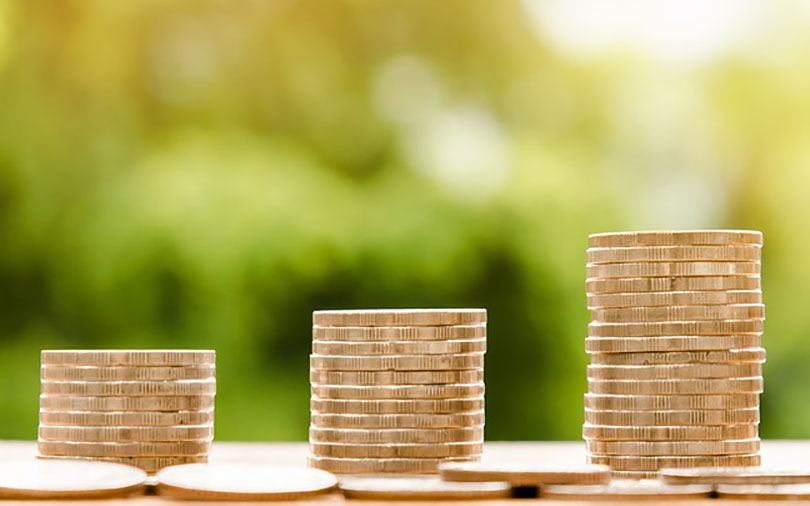 Info Edge (India) Ltd, which runs internet businesses Naukri.com and 99acres.com, has invested Rs.2.64 crore ($377,071) in medical healthcare records platform MedCords, it said in a stock-exchange filing.
The company said the investment will diversify its presence into a new line of business within the internet services industry.
Info Edge will own 11.37% in MedCords on a fully converted and diluted basis post completion of the fundraising exercise.

MedCords is a cloud-based, machine-learning powered platform that connects and enables various stakeholders of the healthcare ecosystem. The startup was founded in 2016 Nikhil Baheti, Saida Dhanavath and Shreyans Mehta. It facilitates remote and follow-up consultations with doctors and digitises users' medical records and makes them available on-demand.
Owned and operated by MedCords Healthcare Solutions Pvt. Ltd, the firm aims to create intellectual property out of medical data and advanced analytics to create efficient healthcare decision systems for doctors, hospitals and the government. It currently has a web-app for doctors and Android apps for pharmacies and patients.
Info Edge's investment bets

Info Edge, one of India's earliest internet companies, has been busy in recent times making new as well as follow-on investments in its portfolio companies.
Last month, it had invested Rs 20 crore ($2.9 million) in retail printing chain Printo for a stake of 23.5%. It also decided to transfer its entire 70.47% stake in online photography and printing firm Canvera to Printo. During its most recent quarterly results, Info Edge announced that it was writing off its entire investment of Rs 121.1 crore it had put in Canvera.
Early last month, it invested Rs 3 crore (around $440,000) in ZippServ, an online platform that provides risk-assessment services for real estate investments.

Around the same time, it had co-invested $27.7 million along with Temasek into insurance selling platform PolicyBazaar, as part of a larger Series F round that was over $200 million.
In June, as part of the same Series F round into Policybazaar, Info Edge and SoftBank invested about $45 million each, for a total 8.93% stake.
In May, it made a follow-on investment of $513,588 (Rs 3.43 crore) in Rare Media Company Pvt. Ltd, the owner of the workforce tracker Blue Dolphin.

In April, it invested Rs 3 crore ($460,000) in ShoeKonnect, an online business-to-business (B2B) marketplace for footwear, for a 20% stake.
In February, it disclosed that it would divest a 6.66% stake in online restaurant finder Zomato to Chinese internet giant Alibaba for $50 million (Rs 320.5 crore). Alibaba, through its payment arm Alipay, separately invested $150 million in Zomato in a primary transaction. After the funding round, Info Edge's stake in Zomato came down to around 31% from 45%.
Info Edge reported a rise in revenue for the first quarter of the financial year that began in April 2018 but net profit dropped due to write-offs related to its startup bets.

For the first quarter of the financial year 2018, Info Edge's standalone operating revenue climbed 17% to Rs 259.53 crore from Rs 222.46 crore a year earlier, Info Edge said in a stock-exchange filing. Net profit fell 1.9% to Rs 62.9 crore from Rs 64.22 crore due to write-offs, which were pegged at Rs 15.9 crore, related to startup investments during the quarter. It didn't have any write-offs in the year-earlier quarter.
Recent deals in health-tech
A number of startups offering a wide variety of healthcare services have recently caught the attention of investors.

Last last month, Bengaluru-based artificial intelligence-based medical records platform HealthPlix raised $3 million (around Rs 20.7 crore) in a Series A funding round from venture capital firms IDG Ventures India and Kalaari Capital.
Around the same time, healthcare investment firm IQGEN Holdings invested in two health-tech ventures: Stelvio Therapeutics, a San Diego-based company that will move its headquarters to India; and Skin Electronics, a Japanese startup. In May, IQGEN put money in RadiomicsAi, a Canada-based AI firm that will transfer its operations to India and other Asian regions.
In June, digital health management platform Navia raised a bridge round of $100,000 (Rs 67 lakh) from existing investor Benori Ventures LLP, which is led by research major Evalueserve's former chief operating officer Ashish Gupta.
In the same month, social-impact investment firm Unitus Ventures bet on medical technology company Cyclops Medtech Pvt. Ltd.
In April, Doxper, an app that helps doctors maintain patients' medical records, had raised $1.1 million (Rs 7.2 crore) in a pre-Series A round involving existing investors led by Vidal Healthcare.
---