Uber identifies India as potential launch city for flying taxi service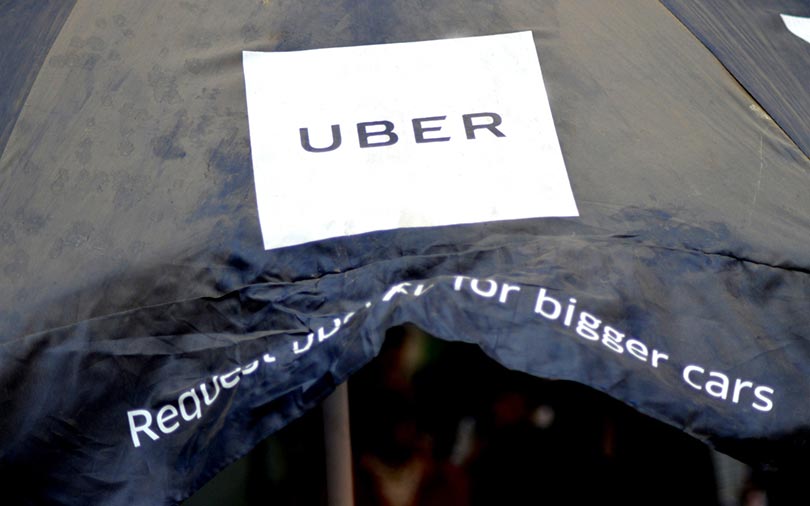 Uber Elevate, the flying taxi arm of app-based taxi aggregator Uber Technologies, has shortlisted India among five countries to launch its flying taxi service, it said in a statement. The firm had already identified Dallas and Los Angeles in the US last year to kickoff Uber Air. It plans to set up the service in a third city and has identified Brazil, Japan, France and Australia, besides India as options.
Uber is pitching aerial taxis as 'affordable' travel and plans to commercially launch it by 2023 in three cities.

Uber Elevate, the business team overseeing the project, also announced that the company will look at using drones for food delivery as part of Uber Eats. The announcements were made at the Uber Elevate Asia Pacific Expo being hosted in Tokyo.
"In pursuit of our first international launch market, where you will be able to push a button and get a flight, we are announcing a shortlist of five countries where Uber Air can immediately transform transportation and take our technology to new heights," said Eric Allison, head of Uber Aviation Programs.

The key reason for choosing India as one of the potential markets was to address the congested traffic routes in Delhi, Mumbai and Bengaluru, according to the statement. Uber Elevate has also designed and released the first example of future routes for Uber Air flights for Delhi, Tokyo, Mumbai, Seoul, Sydney, and Taipei.
A team from Uber headed by chief business officer Madhu Kannan met Union minister for state of aviation Jayant Sinha to discuss the possibility of launching Uber Elevate, which will use vertical takeoff and landing (VTOL) aircrafts as taxis, a report in the Times of India stated.
The current regulations do not allow drones to be used for e-commerce and food delivery. However, the minister added that special consideration can be made for passenger drones, a category VTOL aircrafts are likely to fall under. "That policy is for general users. If someone has a specialised application for drones and can ensure the required security and air navigation, such cutting-edge uses may be allowed on a case-to-case basis," the minister told TOI.

In February, Uber chief executive Dara Khosrowshahi had tweeted his discussion with the minister, saying, "Great meeting with (Sinha) to discuss airport partnerships and future of commercial air travel in the form of flying cars," the report said.
VTOL aircrafts are similar to helicopters. The design under consideration by Uber uses electric propulsion engines which promise minimal noise when landing in urban neighborhoods and zero emissions, resulting in a cleaner mode of transport.
A working paper published by Uber on the proposition says that VTOL aircrafts will be able to land on tops of repurposed parking garages, existing helipads and unused land surrounding a highway to create a network of 'vertiports' which will act as VTOL hubs with multiple takeoff and landing pads, as well as charging stations. The paper identified a number of challenges, including creating a network of vertiports, training ground-based operators manning the autonomous aircrafts as pilots, and testing the demand and reliability of the VTOL design and technology.

"VTOLs will likely be developed across a number of different speed and range capabilities. A VTOL optimised for shorter trips (less than 50 miles) won't require as much speed as a VTOL capable of meeting the needs of longer distance commuters, such as those identified in the US Census Mega Commuter and New York University Super Commuter studies with typical travel distances of 100 miles or more daily," says the paper on the speed range for VTOL.
---