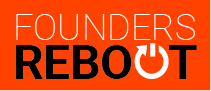 TechCircle presents Founders Reboot, a fortnightly series in which we profile successful Indian entrepreneurs who have chosen to start from scratch again with new ventures.
When Sumit Jain opted to take a break from entrepreneurship, he decided to criss-cross China in search of the next big idea.
His mission: to find people who are not like him.
However, as his journey into China brought him face-to-face with people from different walks of life, he realised that the more connected people are, the more isolated they are.
According to Jain, who co-founded and sold real estate portal CommonFloor to online classifieds firm Quikr in 2016, social media compounds the problem by bringing together similar people rather than exposing them to those with different mindsets.
That is when the idea to build Opentalk took root.
"On social media, people are portraying a decorated life by flaunting just the happy moments, but in reality, many people are depressed with their lives," the 33-year old Jain told TechCircle.
Run by Opentalk Pte. Ltd, the new venture is a voice-based social networking app that connects people to one another across the world.
Jain says the app, which he launched in July last year along with Ashwani Jain, his batchmate from IIT-Roorkee, has already got over 500,000 users from over 100 countries.
Users can login to the app through their Facebook profiles or mobile numbers and connect to people speaking over 20 languages. They can choose their favourite topics such as 'new places', 'hobbies and interests', 'improve English', 'career and work', and so on.
"The internet world is dominated by English language speakers. We are trying to open the world up, especially by entering into the vernacular market," said Jain.
He claims that users spend close to 70,000 minutes a day on the app. According to him, 30-40% of users come from India and 65% of total users are aged less than 25.
Currently, Jain runs a lean team of five, which includes the founders, in Bengaluru.
Opentalk faces tough competition in India particularly from Facebook-owned WhatsApp messenger service, which has over 200 million users in the country and is the firm's biggest market globally. It also competes with US-based HearMeOut, a social media platform that allows users to record audio and listen to songs, and Listen, a voice-only social platform.
Jain adds that it is too early to focus on a revenue model now. The app operates on a credit system—on joining, a new user gets some free credits and if one refers a friend, the person gets more credits. Jain says this opens up a monetisation avenue in the future where people may have to buy credits to talk.
Then and now
When Jain started CommonFloor way back in 2007, he was just a 22-year-old kid, he recollects.
He ran his first startup for eight years, before selling it to Quikr in a reportedly stock-and-cash deal of around $112 million.
He co-founded CommonFloor along with Lalit Mangal and Vikas Malpani and had investors including Tiger Global and Accel India, according to VCCEdge, the data research platform of News Corp VCCircle. It was valued at around $130 million at the time of its last fund infusion of $10 million from Google Capital in December 2014.
As he ventures on his own again, Jain says he's learned a lot in the past decade and admits that he will make mistakes, "Not old mistakes, but new ones," he adds.
Jain, who was an active angel investor and has made close to 10 investments, says that he has been fully focused on his new venture now. "For the past one year, I have not made any angel investment," he says.
He believes that the startup ecosystem now has some meaningful businesses and exits. "Earlier people were trying to run startups on steroids with excessive funding and massive discounts," he explains.
Jain, whose first startup raked in $57 million from venture capital firms, is not keen on raising capital at the moment.
Opentalk has not received any external funding till now.
"I am not rushing into VC money. It is just like fuel in the car. You are not excited to fill up the fuel tank when you buy a car. You are excited to drive it," he says.
---