Budget eyewear e-tailer ClearDekho gets fresh funding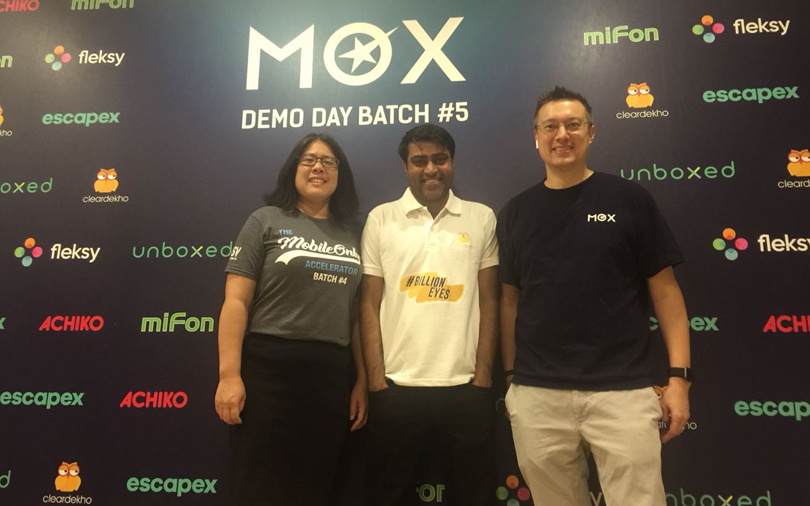 Online eyewear marketplace ClearDekho has raised an undisclosed amount in fresh funding from Chinese accelerator SOSV-MOX.
Uttar Pradesh-headquartered ClearDekho said in a statement that as part of the deal, Mobile Only Accelerator (MOX) will work with it for a range of industry cross-border partnerships.
Established by Shivi Singh and Saurabh Dayal in 2016, Cleardekho Eyewear Pvt. Ltd sells budget eyewear online as well as in retail stores. Its products include prescription eyeglasses, sunglasses, reading glasses and branded contact lenses.

The company operates on an asset-light, franchise-owned and company-operated (FOCO) business model. It has opened 30 retail stores across Delhi, Haryana, Uttar Pradesh and Rajasthan over the past eight months and plans to expand to 100 stores by the end of this year.
"We firmly believe that the problem of access needs to be solved for this market in terms of cost, availability & quality," said co-founder Singh.
The company had in June raised Rs 2 crore (about $300,000) in a pre-Series A investment round from funding and incubation platform Venture Catalysts.

Several institutional investors such as Mumbai-based Samyakth Capital, a hybrid growth fund, and Pune-based Windrose Capital, which invests in digital-first early- to mid-stage startups, had participated in the round through Venture Catalysts' platform.
The company claims to be growing 40% month-on-month fuelled by the demand for affordable eyeglasses in tier-2 and tier-3 cities.
Ratan Tata-backed eyewear retailer Lenskart is the leader in the segment.

Last month, Hong Kong-based hedge fund Steadview Capital, tech investment firm Epiq Capital and HK-based speciality secondary investments fund TR Capital bought shares worth $70-75 million (Rs 481-515.4 crore) in Lenskart.
The transaction valued the eyewear retailerat Rs 3,400 crore ($495 million).
Investor

US-based SOSV is an accelerator-focused technology venture capital firm that has so far invested in over 500 startups. The $300 million venture fund operates a slew of global accelerator programmes such as HAX (Shenzhen/San Francisco) for hardware; IndieBio (San Francisco) and RebelBio (Cork/London) for life sciences; Chinaccelerator (Shanghai) and MOX (Taipei) for cross-border internet; and FOOD-X (New York) for food-tech.
SOSV invests in over 150 companies per year and claims to have achieved a net internal rate of return (IRR) of over 30% in its two-decade investment history.
SOSV runs MOX, an accelerator which helps the mobile startups from around the world acquire millions of users in Southeast Asia, India, Eastern Europe and South America. MOX brings free user acquisition to the 167 million users on its smartphone platform and investment in return for revenue share and equity.

---