For Shruti Mehrotra, moving to the Fiji Islands as a child meant extensive travel, so it was but natural that this would extend even to her professional life.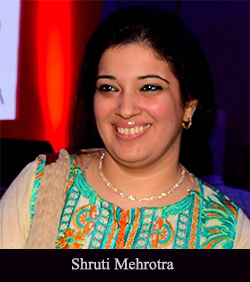 Her stint as an investment professional for Astro Capital took Mehrotra to many places across Southeast Asia and that was when the idea for Mihuru was born.
Teaming up with another investment professional Jonathan Nunez Gonzalez, who also shared her passion for travel, the duo spotted a business opportunity aimed at the millennial population.
"Our target group is mostly millennials who love travelling but have lower limits on their credit cards. Usually, booking tickets for an international trip maxes out the limit on the cards. We wanted to offer this specific product for the travel market as we have faced similar situations when younger," says Mehrotra, co-founder and chief executive of Mihuru.
The duo established Mihuru Pvt. Ltd in 2016, a platform for travellers to pay for flight tickets in equated monthly instalments without the need for a credit card or credit scores.
Prior to setting up Mihuru, Mehrotra, an alumnus of the Kellogg School of Management, worked with investment firms Multiples Alternate Asset Management in Mumbai, where she focused on the consumer sector and then at Astro Capital, a media-focused fund with presence across Asia Pacific, US, UK and the Middle East.
How it works
The travel fin-tech startup allows customers to book tickets or packages for travel on credit. It offers two categories of products—'Fly Now, Pay Later' and 'Book Now, Pay Before You Fly.'
In the former, users can book flight tickets within two weeks and pay 20-50% of the cost based on their credit assessment score. The remaining amount can be paid later after their vacations. For latter offering, customers typically book tickets 2-3 months in advance and pay in instalments over the next few months, before the vacation is due.
According to Mehrotra, the 'Book Now, Pay Before You Fly' option has seen a spike in the number of domestic travellers, apart from international ones, as more people now choose to travel by flight instead of trains.
Besides flight tickets, users can book hotels and vacation packages on the Mihuru platform.
The firm offers its flights tickets through a partnership with travel fare aggregator Skyscanner, which is owned by China's Ctrip. It has also tied up with traditional non-banking finance companies, which lend to the users based on a risk profile assessed by the Mihuru.
The startup determines the risk profile of a customer by analysing bank statements and social media interactions. It also runs a psycho-linguistic test, which is similar to a virtual interview before taking a loan at a bank, Mehrotra explained.
Mihuru's customers typically fall in the 25-35 years age bracket and are looking to travel abroad alone or with families.
The company claims to have seen zero non-performing assets so far.
Revenue streams and road ahead
The platform charges a service fee of 5-12% for each booking depending on the risk profile of the customer, the transaction value and the package booked. The startup has also been in talks with corporate customers to offer their business-to-business-to-consumer product, where employees of a specific company can avail of the services on the platform.
"We are different from online travel agencies (OTAs) as they offer EMIs only on credit cards," said Mehrotra. She added that Mihuru wants to build an ecosystem of online and offline partners around the credit product. The company has registered a compounded annual growth rate of 130% in revenues since its formal incorporation in April 2018.
Funding
Mihiru received its first external funding round of $150,000 (Rs 99.3 lakh) in April this year from a group of high-net-worth individuals in the financial technology space.
Mehrotra had then said the firm would use the capital to expand its team and expand its credit products to other verticals other than travel.
It is also in talks to raise a bridge round of investment to further develop its product and strengthen its algorithm.
---