It's been a crazy year, funding 3-4 startups a month: Angel investor Sanjay Mehta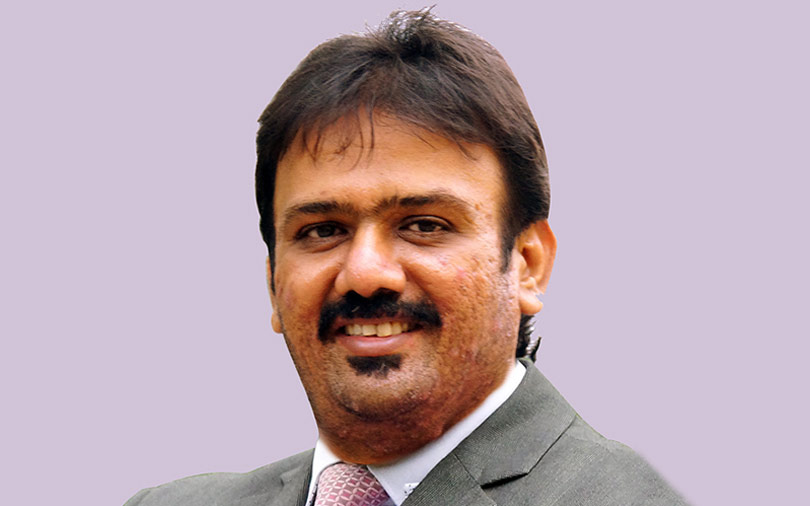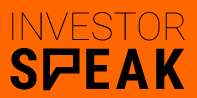 Sanjay Mehta, the prolific angel investor who counts SoftBank-backed OYO Rooms among his most successful exits, now has overseas startups on his radar. Over the past nine months, the former serial entrepreneur has put money to work in more than 20 such startups across sectors such as blockchain, logistics and crypto.
He continues to back homegrown startups and has invested in five so far this year -- Chaibreak, owned by Kolkata based ALP Retail Pvt. Ltd that serves hookah and snacks; Bengaluru-based Etyacol Technologies, which runs peer-to-peer lending platform CashKumar; SafeSquid, a software developed by Office Efficiencies (India) Pvt. Ltd that detects and blocks malware at the web-gateway before it can reach the users; Neblio Technologies Pvt. Ltd, which runs crypto-to-crypto exchange CoinDCX; and Coolberg, a non-alcoholic beverage brand owned by Coolberg Beverages Pvt. Ltd.
Mehta, currently also a director at the Centre of Recognition and Excellence, a multi-platform media company, was one of the top five angels in India last year by number of deals. His current and past portfolio now constitutes close to a 100 startups.

Mehta spoke to TechCircle about scouting investment opportunities outside India, his favourite sectors and how he defines a "super entrepreneur." Edited excerpts:
You were one of the most active angels in India last year. How has this year been?
It has been an extremely exciting year, or even crazy. I am doing three to four deals a month. While India has been a great market and continues to be the focus, I have also started looking at other geographies for global opportunities. I have made eight investments in the last batch of Y Combinator. I have done 23 deals outside India this calendar year in companies across various sectors. In India, I am doing one or two deals a month.

I have invested in sectors like logistics, blockchain and crypto, quick-service restaurants and fin-tech. This year has been too hectic and I don't remember the exact number of investments made.
The foreign startups you have invested in, are they run by Indian-origin founders?
Around 80% are other nationalities.

What is your average deal size?
I invest around Rs 5-15 lakh for a company raising an angel round of Rs 1-5 crore. If I am the lead investor in that round, I will put in Rs 20-50 lakh. In Series A and B rounds of Rs 15-75 crore involving family office syndicates or venture capital co-investment opportunities, my cheque size is Rs 20-50 lakh.
How has the angel tax affected investors like you?

The impact is there. But at the seed level, most startups are loss-making, which minimises the risk. According to angel tax, if I have invested Rs 100, it is considered as income and the government would take away Rs 30. But if there are losses, then that Rs 100 doesn't change for the company as it doesn't have a tax liability even if it was being treated as an income. Of course, it would have been great if there was no angel tax. The losses could have been carried forward to the coming year and would be offset whenever the company generates profits.
Which sectors interest you in India and globally?
My deep interest is in enterprise technology, business-to-business or software-as-a-service (SaaS) companies. This year, I developed a strong interest in the blockchain crypto space. I also look at consumer brands as it is one of the fastest growing areas for the next 10 years in India. The demand for the right product and right brand is increasing so rapidly that they will have a strong story in the Indian context.

How do you see deep tech and SaaS evolving in India going forward?
My take is that Indian startups have begun to get global attention in the enterprise technology space. I believe Indian SaaS startups are at an inflection stage where they are breaking out on the global scene big time. There are many startups targeting the overseas market.
One of my portfolio companies, logistics analytics startup Loginext, has been extremely successful in selling outside India. Another portfolio firm called RepUp, which is into hospitality, has started operations in Southeast Asia. These startups have seen extremely high growth rates too.

SaaS and deep tech companies have been able to harness these opportunities effectively. One of my other portfolio companies OrangeScape, a SaaS firm from Chennai, has seen similar growth.
These startups are reaching that inflection point where growth is accelerating. They are getting a hang of how to sell their product/service in international markets and they are building dedicated customer success teams. They are not simply delivering products or creating intellectual property (IP) now. They have understood how subscription models work in different countries.
What do you look for when investing in a startup?
I have three simple criteria: the first—is there money to be made? Can I see a rapidly growing large business and market size? The second—can these people make money? This refers to the founders' expertise and whether the team can be trusted to do that job. Or can the company go to the market and execute? The last aspect of this is how much money I can make? It includes valuations and fellow investors. What rights are available to me? If these three things happen, I will make an investment.
I will not invest in paper ideas or only prototypes, as they have zero traction. I will not invest in single founders or if they have an incomplete team. I should be able to understand the business and investment case on a napkin. I should have a clear understanding of the known risks alongside the founders. I will look for the founders' skin in the game, hunger for resources and investment to grow. I also look for founders who have an irrational perseverance to overcome obstacles.
How important is the education of the founders for you? We see a lot of IIT/IIM graduates getting funded easily. Is that a factor?
For me, that is more like icing on the cake. But the real factor is whether the founders are real hustlers or not, someone who has an irrational perseverance. Unless the founders are able to deliver that performance, they will not be able to sustain this journey.
Startups have a very different set of parameters to grow. No IIT would teach them how to hire and fire, nor will it give them negotiation skills. While these are great minds coming out of these institutions, they have a limited understanding of the whole business aspect. So I will work with founders who have capabilities and passion to deliver the whole vision of the idea.
There are founders who are like gold-diggers whose approach is, "Now blockchain is trending, so let me start a blockchain startup," rather than thinking about what problem to solve.
Your LinkedIn background picture shows Superman looking for super entrepreneurs. How do you define a super entrepreneur?
A super entrepreneur is one who ensures that the startup overcomes all obstacles. They should be able to find problems and come up with live solutions.
This interview is part of our InvestorSpeak series in which leading angel, seed or venture investors share their insights on the startup ecosystem in India.
---