Ed-tech startup SRJNA raises funds from Gray Matters Capital, others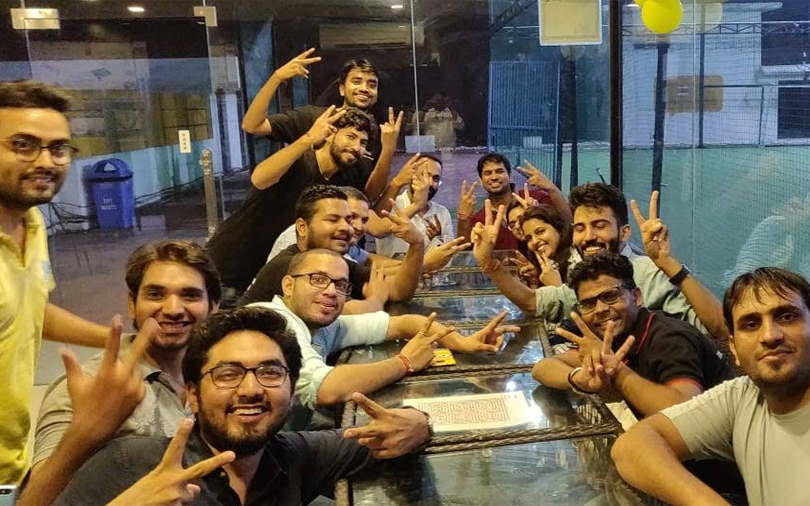 Jaipur-based experiential learning startup SRJNA has raised an undisclosed amount of funding from impact investor Gray Matters Capital's edLABS initiative, angel network Keiretsu Forum and SucSEED Venture Partners.
The startup will use the fresh funds to augment its research and development in STEM-focused (Science, Technology, Engineering and Maths) course content, besides building a channel partner network for faster adoption of its offerings, Gray Matters announced in a statement.
Sushil Vachani, former director of IIM Bangalore, and Chand Das, former chief executive of ITC's education business, were among 10 members from Keiretsu's Bengaluru and Delhi chapters who had participated in this round.

SRJNA runs a hybrid education model using real and virtual teaching aids to impart 5D (seeing, touching, feeling, understanding and performing) pedagogy. It also has an online assessment platform which offers analytics for K-10 students, teachers and parents.
It essentially helps schools to integrate hands-on, affordable and turnkey STEM solutions in their regular curriculum by setting up and facilitating innovation and tinkering labs.
Owned and operated by Elation Edtech Pvt. Ltd, SRJNA was founded by IIT Delhi and XLRI Jamshedpur alumni Sharad Bansal (chief executive), Om Prakash Kapil Arya (chief technology officer), Vivek Pathak (managing director) and OP Godara.

"We at SRJNA are making it easier for schools to upgrade themselves as STEM-powered with our comprehensive end-to-end offerings", said Bansal said.
The startup sells its STEM kits directly to schools and claims to have helped set up its labs in over 100 schools benefitting more than 50,000 students and 1,000 teachers across 26 cities in 15 states.
"Startups like SRJNA have understood the importance of the scientific temper and cultivating the spirit of curiosity, creativity and imagination in young minds, which sow the seeds for future innovations. Our funding of SRJNA is a step to make a difference to the lives of over 250 million school students," Ragini Bajaj Chaudhary, India CEO, Gray Matters Capital, said.

edLABS is Gray Matters Capital's $8-million in-house educational investment initiative for India. It plans to invest in education startups over the next two years (until 2020). It will invest in at least 12 companies a year with an average ticket size of $100,000. Gray Matters will open up quarterly application windows to achieve this ambitious investment target. The company has already invested $600,000 in four companies each when it did a pilot of the concept last year before setting up the budget.
edLABS had recently invested in Bengaluru-based skill learning platform Kidovators. M Chandrasekaran, a board member at Sylvant Advisors and former corporate advisor to the Manipal Group, also participated in the funding round.
Keiretsu Forum is a global angel investment network that began its operations in India with the Chennai chapter in January 2015. It later started its Bengaluru, Mumbai and Delhi-NCR chapters. Globally, Keiretsu has 52 chapters across three continents.

Hyderabad-based SucSEED Venture Partners focuses on seed and early-stage investments in tech-enabled startups.
---