Exclusive: A string of top-level exits jolts food-tech startup FreshMenu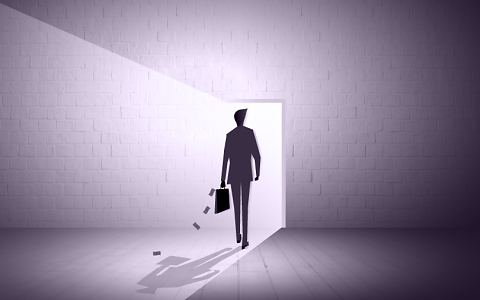 Bengaluru-based Foodvista India Pvt. Ltd, which operates online food delivery platform FreshMenu, has seen a series of top management exits in the past few months, three people in the know told TechCircle on the condition of anonymity.
The food-tech startup lost its chief business and technology officer Pradeep Desai in March this year. Desai quit within seven months of joining the company from e-commerce firm Snapdeal in September 2017, according to his LinkedIn profile. He is now the senior vice president of e-commerce at Reliance Retail.
Anita Menon, the chief human resources officer at FreshMenu, quit in May this year after a three-year stint at the company. Menon has joined cab-hailing app Ola as director of human resources.

FreshMenu's chief marketing officer Aparna Mahesh had earlier left the company in December last year, after nine months into the job. She is currently CMO at online financial services marketplace BankBazaar, where she joined in March, her LinkedIn profile shows.
Sagar Bhalotia, director of new initiatives, and Ramesh May, chief product officer, have also resigned from the firm. The exact timeline of these exits couldn't be independently ascertained by TechCircle.
FreshMenu confirmed the exits. In an email, Rashmi Daga, founder and chief executive of FreshMenu, said the reasons for the exits have been purely professional.

Menon declined to comment on the development, while Desai, Bhalotia, Mahesh and May could not be immediately reached for comments.
To a question on finding replacements for these executives, Daga said, "As a policy, we have never spoken about our exits or appointments. We let our food and innovation do all the talking. However, yes, the timely replacements have happened for a smooth functioning."
The company is looking to expand in the next quarter and a formal announcement will be made in the coming days. It is also in the midst of closing a funding round and the deal will be announced once it is finalised, Daga said.

Can FreshMenu hit it big?
Founded in 2014 by IIM-Ahmedabad alumnus Daga, FreshMenu prepares meals and delivers from its own kitchen facilities. It operates on a cloud-kitchen model, where it brings on board chefs to its centralised kitchens to prepare the food and delivers only online. In this model, the firm controls the brand, tech infrastructure and logistics in order to achieve profitability. Though it runs its operations only online, last year, it opened a restaurant in Bengaluru for dine-in and takeout.
"FreshMenu could have decent margins and must be a profit-making business but it's never going to become a big outcome. It can never be a non-linear business. Setting up a kitchen and hiring chefs are bit of a challenge for internet kitchens now," a venture capital investor told TechCircle, requesting anonymity.

It might become a standalone profit-making business but the only difference between a normal restaurant and FreshMenu is that cloud-kitchen models generally do not have high street rents and their margins tend to be better as compared to normal restaurants, where margins are low, the person mentioned above added.
"Also, the flow of orders is not uniform which impacts the productivity of delivery executives, further leading to an imbalance in their unit economics. It's not going to be a big billion dollar outcome," the person said.
The startup more than doubled its net sales in 2016-17 to Rs 70.9 crore from Rs 31.7 crore the previous year. But net loss had widened to Rs 42.3 crore from Rs 33.8 crore, as total expenses increased to Rs 117 crore from Rs 67 crore.

Thanks to an increase in revenues for the financial year 2015-16, FreshMenu had broken into the top-five club in the online food delivery space in India in May 2017.
The company's financial statement for 2017-18 is not available with the RoC yet.
FreshMenu has so far raised around $22 million (apart from a BCCL deal) from investors including Zodius Technology Fund, Lightspeed Venture Partners and GrowthStory.

In November last year, BCCL, the publisher of The Times of India and The Economic Times, had invested Rs 1.65 crore ($255,613) in the company, according to filings with the Registrar of Companies (RoC).
The firm last raised capital in 2016, when it secured $17 million (around Rs 110 crore then) in Series B round led by Zodius Technology Fund.
In 2015, it had raised $5 million in a Series A round of funding from Lightspeed Venture Partners.
---