Ola founders, Temasek to acquire 10% stake in ride-hailing firm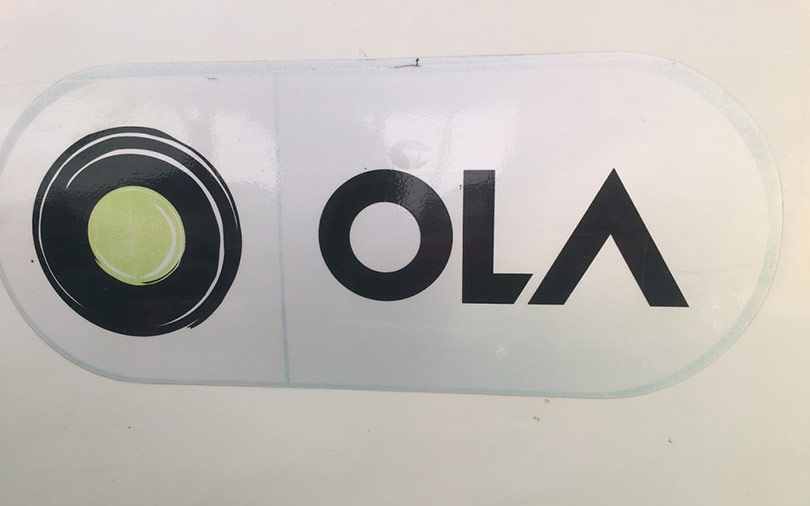 Ola's co-founders, along with Singapore's state investment arm Temasek, are in the process of buying out a less than 10% stake in the cab-hailing firm's parent company ANI Technologies Pvt. Ltd through a secondary sale transaction.
According to a filing made with the Competition Commission of India, Bhavish Aggarwal and Ankit Bhati, along with Temasek, have sought the approval of the country's competition watchdog for the indirect acquisition.
The proposed transaction has been structured through a special purpose vehicle (SPV) that Temasek has created. Temasek will buy the secondary stake through MacRitchie Investments Pte Ltd, its wholly-owned subsidiary based out of Singapore. The trio will buy the stake from existing shareholders.

Likewise, Lazarus Holdings Pte Ltd is the SPV created for this deal.
"The Proposed Combination pertains to the indirect acquisition of less than 10% of the share capital of ANI by Ankit Bhati, Bhavish Aggarwal and MacRitchie through Lazarus from certain existing shareholders of ANI," the filing stated.
E-mail queries sent to Ola seeking confirmation in this regard did not elicit a response at the time of filing this report.

The potential sellers in the proposed secondary transaction include employees of Ola, angel investor Rehan Yar Khan, Accel India, Bessemer Venture Partners, Helion Venture Partners, The Economic Times, which first reported the development, said, citing unnamed people in the know.
TaxiForSure founders Aprameya Radhakrishna and Raghunandan G will be making a partial exit in this transaction, the report added. TechCircle, however, could not independently verify this.
It is not clear whether Softbank, which is the largest shareholder in Ola, is participating in this proposed transaction. By various accounts, Softbank's stake in Ola is anywhere between 23-26%. An e-mail sent to Softbank seeking comments did not elicit an immediate response.

Its other significant minority stakeholders include Tiger Global (around 16%), Tencent (10.4%), Matrix Partners (8.6%) and Yuri Milner's DST Global and it affiliate Apoletto (over 8%), the ET report said.
The size of the proposed transaction could potentially range anywhere between $390-500 million, which is based on Ola's valuation pegged at $3.8-5 billion, according to several media reports.
In its last known major funding round from China's Tencent, Ola was valued at roughly around $4.1 billion. However, Paper.VC, a data and venture intelligence platform recently pegged its valuation at $3.8 billion. Last month, online media publication Entrackr reported that Ola is raising $70 million from an unknown Chinese investor at a valuation of $5 billion.

Ola's request for approval from the CCI comes amidst two recent developments. In March this year, ET reported that Ola was in talks with Temasek for an investment deal worth $500 million to $1 billion (Rs 3,250-6,500 crore then), which would have valued the cab-hailing company at $6-7 billion. It would include a secondary sale of shares by several investors.
As per its latest report, Temasek is reportedly picking up a 5% stake for anywhere between $150-200 million.
Secondly, the transaction is also in alignment with Ola founders' stance of not ceding excessive control to its investors.

In May last year, Ola rewrote its articles of association to strengthen the founders' rights by ramping up their holding in the total share capital of the company.
Additionally, Ola has also restricted the share transfer rights of its investors, who cannot transfer a stake that represents 10% or more of the total share capital of the company without the founders' approval. However, where an investor is transferring shares to one of its affiliates, approval from the founders is not required.
---