Using AI for documentation, R&D and drug manufacturing: Dr Reddy's Mukesh Rathi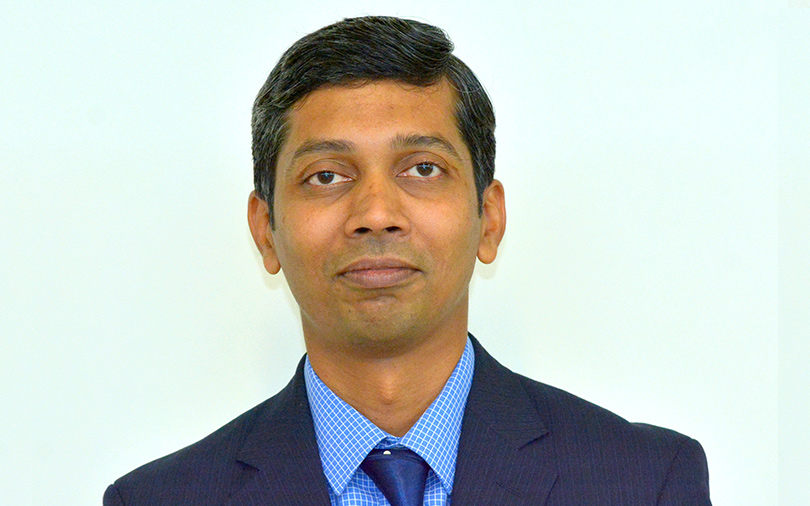 In the process-oriented and closely regulated field of pharmaceuticals, change often takes years to manifest itself. For Indian generic drugmaker Dr Reddy's Laboratories too, the uptake of technology has been gradual, though well thought-out. Mukesh Rathi, senior vice president and chief information officer at Dr Reddy's, believes that the use of new technology to improve efficiencies and processes need not come at a high cost. This is especially pertinent in a world where technology has increasingly become easily accessible and where specialised companies cater to each need.
In a telephone interview with TechCircle, Rathi talks about moving towards smart solutions and improving the interface for people involved in each step of pharmaceuticals research, development and manufacturing. Edited excerpts:
When did Dr Reddy's start working on deep technology to improve its processes and yields?

We have been on a very aggressive digitisation journey across the value chain over the last few years. When we look at R&D, we have been using electronic lab notebooks for over three years. All our experiment data are available in electronic format.
Similarly, for manufacturing and quality assessment, we have implemented systems on the shop floor and labs, which digitise the Batch Production Records and Quality Analysis records.
On the front end, all the information given to a doctor is done electronically. Most of our sales representatives carry iPads with details about our products on them. This enables us to collect data which is more relevant to doctors. This data gives us a huge opportunity to run machine learning algorithms to improve agility and efficiency.

In which sectors or processes have you implemented machine learning?
We have implemented ML wherever we have data. We are doing proof of concept in many of these spaces now. In R&D, we are using data to increase the speed of drug development. We may be able to conclude a scientific hypothesis by doing fewer experiments by using data from similar molecules.
Likewise, in manufacturing and quality assessment, we try to look at data to find the 'golden batch', which determines the right process parameters to give us the best quality and highest yield. Similarly, on the front end, we use data to make more relevant content.

Who are your technology partners, apart from in-house teams?
We have built a network of strong ecosystem partners like product companies and system integrators. We have also put in extensive effort in the last few years to create a good network of startups as they bring agility and niche solutions.
Can you give us examples of specific use cases where the applications of new solutions have helped?

We make a lot of documents. The pharma manufacturing process requires everything to be documented. When we file it with the regulator, we share the process we follow. Sometimes, the people who fill these documents, such as those on the shop floor, struggle with their English language skills. There is a document called the SOP or Standard Operating Procedure, which is created for each process and sub process in the quality labs. In the past, many organisations have not followed the SOP. When we dug deeper, we found that SOPs are very large and complex and often contain errors due to poor English.
To address this, we have created an AI-based solution on how to write a smart SOP. Though Grammarly and other tools exist, we needed a more context-specific tool for our use. We have created an algorithm that can read sentences and identify the intent. The solution has been well-received by our manufacturing team. We now want to implement this use case in other departments where there is interaction, documentation and other functions involved.
We are also working on creating a bot. While many companies have built a personal assistant bot, we want to elevate that for use in the real line of business. It should be able to help in manufacturing, quality assessment or R&D.

How much have you invested in developing technologies and when do you expect to see returns?
We started by out a rolling three-year digitisation plan. Gone are the days when one has to look for large capex to implement these technologies. You have quick proof-of-concepts and once you build use cases which show clear results, the willingness of the business team to come on board and invest is much smoother. That is the model we primarily use. A portion of our budget every year goes towards innovation.
---