Reboot: From Via.com to TripFactory, this co-founder works while you're on vacation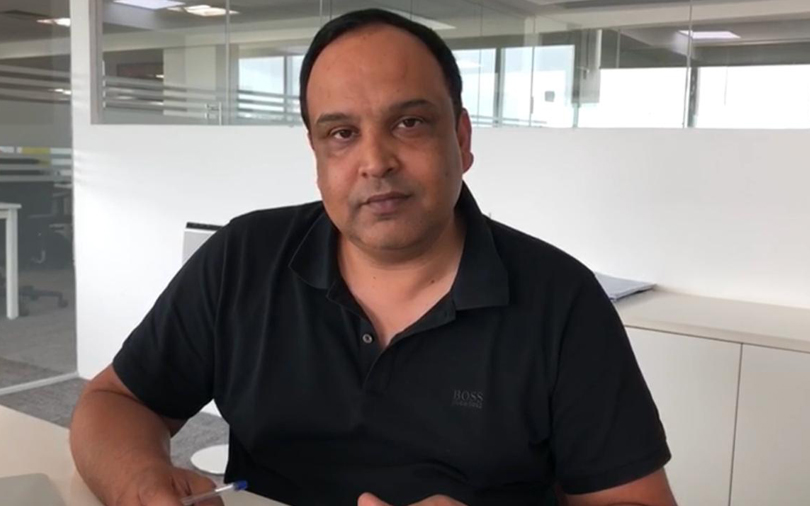 Vinay Gupta is no stranger to the travel and holiday business. In 2006, he founded online-offline travel agency Via.com, along with Amit Aggarwal. The company, which sold holiday packages, was acquired by US-based software firm Ebix Inc. for $75 million in October 2017. Sequoia Capital and Kalaari Capital, which was earlier known as IndoUS Venture Partners, were its investors.
However, long before the acquisition, in 2013, both Gupta and Aggarwal left the firm to work on an idea that he envisioned can solve not just key issues, but problems facing the holiday industry as a whole.
Even after leaving Via.com, Gupta and Aggarwal served as the firm's board members until its acquisition.

For the duo, isolating and identifying the right issues took two years of groundwork. The upshot of all that labour was a full-stack holiday company called TripFactory, launched in 2015. The duo were later joined by Varun Gupta, the former chief technology officer at Via.com, as a co-founder.
"We knew people were searching for holiday options online. We asked a basic question: why don't people just buy all their holidays from well-established companies? This is because there are issues that keep customers away. We didn't want to create another listing platform. We wanted to create an end-to-end solution that can address these issues," Vinay Gupta told TechCircle.
Guaranteeing a frictionless travel experience

For Gupta an end-to-end, full-stack holiday solution involves giving customers the same travel experience anywhere they go in the world.
This means TripFactory standardises its sales, product and delivery processes across the markets it operates. But customers have to go through many processes and touch points such as at hotels, transportation, destination, etc. when they go on a holiday, Gupta explained. This can make the travel experience less-than-fulfiling for customers.
To address this, TripFactory uses a full stack system equipped with deep machine learning, artificial intelligence and robotics capabilities. This helps the company take control of the customer experience and the resources and services required including the stay, delivery vehicle and guides on the ground.

Deep customisation is the other missing piece that can give a holiday provider more control over its service. This means a travel company has to understand the destinations and business at a granular level, which involves looking closely into variables such as user preferences, availability of resources, tech infrastructure and operational expertise.
"The majority of internet-based travel companies are doing nothing but automating the same processes that have been in existence for the last 200 years. We want to make this industry foolproof with the help of our full-stack offering and create the required infrastructure to provide greater customisation capabilities," Gupta said.
Currently, misinformation and misguidance plague the travel industry. These could involve holiday companies providing travelers with improper travel arrangements and directing travelers to wrong destinations. Besides, unavailability of trip rates, inventory and invoices and lack of proper information touch points for customers are some other inefficiencies that exist. Weeding these out is one of Trip Factory's main goals, he added.

The platform specialises in about 22 destinations at the moment and has an ambitious growth target of selling about $2.5-3 million worth of holidays every day in the six months.
TripFactory has an online and offline presence. It runs franchises in 143 cities that particularly target Tier II and III towns, where travelers prefer speaking to an agent before booking a holiday package.
The startup partners with a number of airlines like Jet Airways, Go Air, SpiceJet and Air Costa to provide different travel options to customers.

Funding
In 2015, TripFactory raised a little less than $10 million in a Series A round of investment from Aarin Capital Partners, a venture capital firm floated by former Infosys board member TV Mohandas Pai and Manipal Group chairman Ranjan Pai. Gupta said the company is in advance discussions with institutional venture capital funds based from the USA, China and Japan to raise $100 million or more in its Series B round.
The company will use the capital from the upcoming round primarily to expand its services to create a global footprint and to offer more local experiences. The company also plans to invest significantly in technology to control the different pieces of the customer experience.

"We plan to add a lot more destinations to offer better choices for customers. We will also accelerate in-house sales and distribution efforts, not just in India but globally," Gupta said.
TripFactory will set up local teams in global destinations such as Dubai, Singapore, Manila, Indonesia, Thailand, and Hong Kong later this year.
Regarding the market opportunity the company is chasing, Gupta said that one player cannot fully capture the demand. As communication and logistics have improved, travel options have become much more affordable. "For today's generation, going on a holiday is not a luxury. Indians are now viewed as credible travellers with a credible spending power," he said.
---