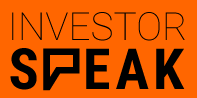 Bengaluru-based Stellaris Venture Partners is investing from its maiden $100 million venture capital fund that counts Cisco Investments and Infosys among its limited partners. While the VC firm continues to raise capital for this fund, it has already backed several startups including healthcare platform Mfine, SaaS company Whatfix, scooter rental platform Vogo and personal care brand Mamaearth.
In a conversation with TechCircle, Stellaris co-founder and partner Ritesh Banglani spoke about the firm's approach to investments in emerging technology-related businesses such as artificial intelligence (AI) and the internet-of-things (IoT), new opportunities in consumer internet and how technology-focussed venture capitalists need to reimagine their own investing strategies. Edited excerpts:
How has the original Stellaris' investment thesis evolved over the past year and a half?
We no longer develop our investment theses by sectors such as e-commerce, logistics and fintech. We find that such straitjackets constrain our thinking. For example, Mfine is a machine learning company in healthcare that makes online B2C (business-to-consumer) transactions. Should we consider it a healthcare company, an online services company or a machine learning application? It's all of those.
So, we decided to form our investment theses around horizontal investment themes, each derived from secular trends we see in the market. We are investing around three key themes -- online services for the next 300 million users, technology enablement of Indian SMBs (small and medium businesses), and remote software sales into the global market.
How do you see the third theme, remote software for the global market, playing out?
We have been very good at creating software for a few decades but only when someone told us what to build. Software products have threatened to be the next big thing for the past 20 years but somehow never quite materialized.
However, some clear trends have developed in recent years. In the past 15 years, investment by multinational technology companies into offshore development centres have created a cadre of experienced product engineers and product managers. Today, we estimate there are over 5,000 experienced product managers in Bengaluru alone.
Of course, the biggest trend in software over the past decade has been the move from on-premise licensed software to SaaS (software-as-a-service). That gives India a unique advantage. Customers no longer buy a million-dollar software package for the next 10 years. Instead, they buy a subscription for $10,000 a month.
Indian companies found it hard to sell those million-dollar product licences because they didn't have people in overseas markets, didn't know the context of those enterprises and the people that they did hire were not the best sales people in the market. But selling the online subscription plays to our strengths -- online marketing and call centre-based sales.
That has been the driver of scale for a Freshworks and, closer home, for our portfolio company Whatfix. Until a few months ago, they (Whatfix) didn't have any staff outside of Bengaluru and were closing $100,000-plus deals over the phone. That shift in business model is core to our investment thesis.
What's interesting about online services for the next 300 million users?
India's internet penetration has exploded over the past five years. In 2012, we were at 100 million internet users. Today, we have five times that.
It's important to understand how people spend time on the internet as they grow more used to it. It starts with chat and social media. Over time they consume more content such as text, music and video. Then they move on to research for otherwise offline purchases and then make their first tentative purchase of a train ticket or movie ticket.
Only after several more years of building comfort with the internet do they make their first physical purchase online.
In 2016, Rahul [Stellaris co-founder Rahul Chowdhri] and I spoke to a large number of new internet users and found that their usage still consisted predominantly of chat and social media. Over the past two years we have seen a huge amount of media and content consumption online, which is reflected in the investor interest in content startups.
Recently, I was surprised to see evidence of deeper online research by this segment for purchasing everything from cars to healthcare. We are convinced that half a billion new users are now ready to use the internet to first research and then buy a wide variety of products and services online, and we are looking for startups that cater to this market.
Like Stellaris, several specialist technology funds have entered this market over the past few years. Is there really that much opportunity out there for such funds, especially in 'deep technology' areas such as AI, blockchain and IoT?
It really all depends on the definition of deep technology. And, like all things in India, that definition has become muddled over time.
Three years ago, when we said deep technology, we meant creation of technology. For example, someone who is creating horizontal machine learning software or a new protocol to be used in IoT applications.
Today, I would say there is a huge opportunity for Indian companies to create applications using frontier technologies. There is probably a smaller opportunity for Indian companies to actually create those frontier technologies. We don't yet have the base of engineering and science PhDs to do that.
Of course, not everyone needs to reinvent the wheel. There is enough opportunity to use frontier technologies and publicly available algorithms to create applications unique to India. A lot of these companies will not look like deep technology companies. They will look like healthcare companies, or logistics companies or automotive companies.
We have already invested in several such companies and will continue to build a portfolio of vertical deep technology applications.
How do venture capital investors need to recalibrate the way they invest to effectively tap into such opportunities?
This is my eleventh year in venture capital. The pace of change has clearly accelerated over this period. Where the refresh cycle used to be four or five years, now it is two years.
Just yesterday, Rahul (Chowdhri) sent me a data point that the Indian online advertising market is now $3 billion. I grew up in an environment where the Indian online advertising market was small. For years I would decline companies whose primary monetization strategy was online advertising. About 90% of the market was with Google and Facebook.
As an investor, you clearly have to revisit your assumptions much more frequently now and look for opportunities that leverage the changed reality.
Also, in certain areas domain expertise has now started to matter. Most venture capitalists in India, ourselves included, are generalists. That worked well so far because any one market in India was not deep enough to create a specialist fund.
Today, there are certain areas that have acquired depth which will require functional or vertical expertise. While our operating training is in the broader technology space, over the years my partners and I have learned from making vertical-specific investments.
Alok [Stellaris co-founder Alok Goyal] has invested in eight to 10 SaaS companies over the past five years, Rahul has invested in several e-commerce business models. Hopefully, this vertical expertise gives us an edge in remaining ahead of the market in such sectors.
Finally, capital is rapidly becoming a commodity. Time was when you could come to the table only because you held a cheque book. Not any more. There are a hundred guys with a cheque book.
What differentiates you is your network, your ability to read trends ahead of time and your ability to help steer portfolio companies through the various stages of growth.
How do limited partners feel about the market now?
Limited partners invest in funds for a combination of reasons. They must believe that the market opportunity is large and sustainable. Clearly, there is optimism about the Indian technology market, which is seen as a multi-decade opportunity.
In addition, there have been meaningful exits in this market over the past couple of years. Not just Flipkart, there have been large exits in CitrusPay, Paytm, Freecharge, IEX, Bharat Matrimony etc.
All this has certainly renewed limited partners' belief in the India opportunity. Now it is up to venture capitalists to deliver on that promise, which I have no doubt we will.
This interview is part of our InvestorSpeak series in which leading angel, seed or venture investors share their insights on the startup ecosystem in India.
---