In early 2017, online travel company Yatra Online Inc. signed up actor Ranbir Kapoor as its brand ambassador in a bid to raise its public profile and attract more customers. While some of the intended benefits of the move might be intangible, the costs are easier to count.
Consider this: Yatra's marketing and promotion expenses more than doubled in the three months through March 2017 and soared three-and-a-half times the following quarter when compared with the corresponding periods the year before.
The surge in these costs is one of the key reasons why the operator of travel portal Yatra.com has sunk deep into the red. Now, it is taking a step back.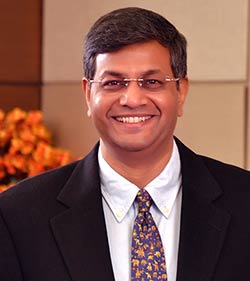 "We will have to see some efficiency in the marketing spends," says Alok Vaish, group chief financial officer at Yatra, during an interaction with TechCircle.
Vaish says the marketing expense as a percentage of the company's revenue has come down to 50% from around 70% last year while the corresponding figure for some rivals is around 90%.
Indeed, at Rs 102.2 crore the marketing costs were half its adjusted revenue of Rs 204 crore for the April-June quarter. For the year-earlier period, the marketing expenses were Rs 115 crore while adjusted revenue was Rs 163.4 crore.
Higher revenue and cost controls helped Yatra narrow its adjusted EBITDA loss to Rs 40.7 crore for the quarter through June; EBITDA is short for earnings before interest, tax, depreciation and amortisation.
Bigger rival MakeMyTrip also controlled its marketing expenses in the April-June quarter; the costs rose only 4.6% to $149 million. Its adjusted revenue jumped 25% from a year earlier to $170.1 million while adjusted EBITDA loss shrank to $32.79 million from $52.33 million. That means MakeMyTrip's marketing costs are nearly 87% of its revenue. The company didn't comment on its marketing costs till the time of filing this article.
Seth R Freeman, senior managing director at San Francisco-based financial advisory firm GlassRatner Advisory & Capital Group LLC, agrees that Yatra has indeed improved its operating performance. But it is overshadowed by MakeMyTrip, he says.
Vaish says the company aims to be profitable in the next six to eight quarters. It could achieve its target quicker but for the aggressive discounting practices in the industry, he adds.
Six to eight quarters, however, is a long time. Especially for the impatient stock market investors. And that's another headache for Yatra.
Going public, stock slump
Yatra was founded in 2006 by former Ebookers Group (UK) executives Dhruv Shringi, Manish Amin and Sabina Chopra. Over the years, it attracted a bunch of venture capital investors such as Norwest Venture Partners, Intel Capital, IDG Ventures and Vertex Venture Management, the VC arm of Singapore state investment firm Temasek.
In October 2016, billionaire Mukesh Ambani-led Reliance Industries Ltd agreed to pick up a stake in Yatra as part of a broader business tie-up. On 19 December 2016, Yatra became the second Indian online travel company to list on the Nasdaq stock exchange. MakeMyTrip, which counts South African internet conglomerate Naspers among its investors, had listed on the Nasdaq in 2010.
The two companies took different routes to go public. While MakeMyTrip floated an initial public offering, Yatra opted for a back-door listing via a reverse merger with a special purpose acquisition company. Over the past year, their stock market performance has also been very different.
While shares of Yatra have lost almost half their value since October 2017, MakeMyTrip's stock has been stable. Yatra shares ended September at $5.58 apiece, giving the company a market value of $220 million. MakeMyTrip shares rose past $41 each in June before paring the gains to $27.45 last week, giving it a market value of $2.8 billion. No points for guessing who is the investors' favourite.
Was listing in the US a mistake? No, says Vaish. "It was absolutely the right thing to do."
But he is not so sure about the reverse merger. He says that stock markets were in 2016 not as conducive for an online business in India as they are now. "A reverse merger worked well at that point of time. If it were today, we would have gone for a traditional IPO process," he says.
According to Vaish, the business is doing well and the fall in the share price is due partly to "shareholder issues" as some existing investors couldn't exit during the reverse-merger process.
"Also, we are still relatively not as well known in the international markets... So, part of that is educating the market on how we are different from the competition—a lot more sustainable and, hopefully, with a profitable business strategy, multi-channel approach," Vaish says.
Market share, consolidation
According to Vaish, the company aims to become a one-stop travel services provider and be the dominant force in the travel segment in the country.
"We are the number two player in the business-to-consumer (B2C) space. We are already number one in the business-to-enterprise and one of the top four in the business-to-business-to consumer (B2B2C)," he says. (The B2B2C segment refers to offline travel agents.)
To strengthen its position in the business-to-enterprise segment, Yatra had last year acquired corporate bookings firm Air Travel Bureau.
Still, the rankings Vaish is speaking about don't explain the complete story. Yatra's market position may have actually weakened over the past few years, especially after MakeMyTrip acquired rival ibibo Group in October 2016.
According to a September investor presentation by MakeMyTrip, the company commanded a share of 48% in India's online travel booking market in 2010 while Yatra and Cleartrip had 24% and 18%, respectively. MakeMyTrip's market share climbed to 63% in 2017 while the combined share of the other two was 26%.
Other players, which likely include online-to-offline travel company Via.com and multinational companies such as Booking.com and Expedia, account for only 11% of the market. Via.com was bought by US-based Ebix Inc. last year.
Vaish admits competition is intense, but says it has always been so. Also, India is not a priority for most global online travel companies. "The good thing is that due to the recent consolidation, the market is moving towards a strong duopoly between us and our main competitor [MakeMyTrip]," he says.
Industry watchers say that for Yatra to increase its market share it will require continuing external funding for innovation, distribution and marketing expenses, and for covering its operating losses for the foreseeable future. That may not be sustainable as a public company.
"Yatra would be better off as a private company at this stage," says Freeman of GlassRatner.
He says the company is a "perfect candidate" for acquisition by a large multinational wanting to enter Indian or for Reliance, with its huge and growing telecom services and smartphone business. If not for Reliance, "the obvious buyer is MakeMyTrip," he adds.
---