This dosa and idli batter maker is using data analytics to monitor sales, cut wastage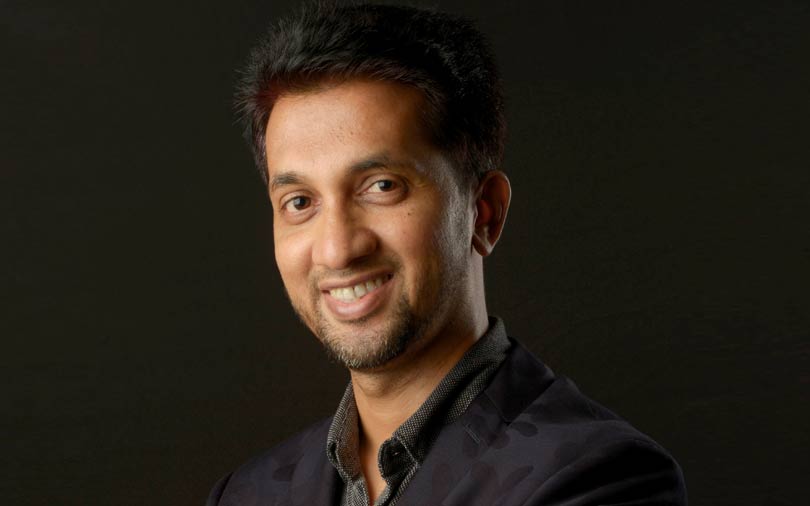 In 2009, around one-fourth of all the idli and dosa batter at iD Fresh Foods was wasted as the company could not accurately predict demand. Being in the business of highly perishable goods—idli and dosa batter lasts for around three days—identifying demand from each store, and not just location, was important for iD Fresh Foods to reduce its wastage.
The Bengaluru-based company, founded by a team of ten in early 2005, has now cut down its wastage to just 2%, whereas the industry average is around 10-20%.
"Out of the 10 founders, six of us have a background in information technology. We joke that iD Fresh runs on IT," says P C Musthafa, co-founder and chief executive of iD Fresh Foods.

The firm uses the open-source data programming languages Python and R to develop its data analytics products in-house, and it started using SAP when it was a Rs 20-crore business.
Besides idli and dosa batter, the company sells parota, paneer, curd and filter coffee decoction at various stores across major cities in south and west India.
Mining sales data

The company—which posted consolidated net sales of Rs 110 crore for 2016-17 and is looking to touch Rs 250 crore for 2018-19—today has store-level sales data of around 20,000 outlets. iD Fresh Foods obtains this data by geotagging and geofencing these outlets.
Musthafa realised that store-wise sales data would be essential to reduce wastage. The company went on to buy the Bizom product of software-as-a-service firm Mobisy Technologies to automate the collection of sales data in real-time.
"We were probably Mobisy's first customer. Before that, our sales team would update an excel sheet at the end of each day. By the time we compute and analyse the data, it was more than two days old, and hence, we needed to speed up the process," said Musthafa.

He added that he knows how many units will be sold to stores and suggests the suitable amount of quantities. "Even if the store owners want to buy more, we let them override the quantity only by limited numbers as we are so confident of our demand prediction analytics," he explained.
In some markets like Mumbai, iD Fresh Foods sends printed invoices along with the products, as the company is confident about stores not wanting more stock than they are willing to supply.
Using data to track demand

Besides store-wise locations, iD Fresh Foods looks at data from road traffic to understand demand. It has analysed its data from the last eight years to identify that demand, which in turn help it drive sales.
For instance, if traffic on a route is diverted one-way, iD Fresh Foods' sales could drop by around 30% on an average in a store situated on that street.
The company's obsession with data overrides that of Google. "By analysing the traffic data, we have now reduced fuel costs by 15%. We have optimised the route of our delivery vehicles to the outlets it needs to go and is based on not just reducing the distance but also according to traffic density," explained Musthafa.

Today, the company uses more than 350 vehicles—of the Tata Ace variety—to deliver 55,000 kg of batter everyday intra-city. The company grinds around 25,000 kg of rice and dal to make this batter quantity. It has clustered locations on a map based on demand as well the optimum route to deliver to its 20,000 outlets.
The technology that the company uses foes beyond just data and using IT for internal requirements, said Musthafa.
iD Fresh Foods has imported grinders from Germany, which allows it to make 1,500 kg of batter every hour and it has bought a company in Greece to make its Malabar parotas.

"The Indian wet grinders in the market were never big or industrial nor hygienic," says Musthafa.
The firm has also patented the shape of the batter covers and is innovating on the packaging of its products to increase their shelf life as it does not use any preservatives, he added.
Funding and road ahead
iD Fresh Foods has raised a little less than Rs 200 crore from Helion Venture Partners and PremjiInvest between 2014 and 2016. It employs 1,600 people and supplies products to 14 markets including Dubai. Musthafa is targeting Rs 1,000 crore in sales turnover in four years. The company reported Rs 197 crore in revenues in the last financial year.
The company has broken even with a margin of around 2% today. "We were making margins of around 10% a couple of years ago but after the latest round of funding, we are aggressively investing in growth," says Musthafa.
The company is today running pilots to employ Industrial Internet of Things (IIoT) in its factories to maintain temperature and track other parametres. Its six factories today make batter for 1.3 million idlis and 4.5 lakh parathas, 2 lakh chappatis and 3,000 vada packets. It recently launched decoction for filter coffee.
---