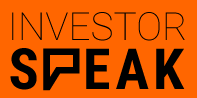 In June, early-stage investment firm Orios Venture Partners named Anup Jain its managing partner. This came barely nine months after Jain, who previously founded Redback Advisory Services to mentor startups, joined Orios as a partner last year to sharpen its focus on the consumer sector.
In a conversation with TechCircle, Jain says that Orios, which was founded by Rehan Yar Khan, has invested in seven startups from the $75-million second fund that it raised last year. He also says that the second fund wants to build a portfolio of consumer brands, and health-tech and fintech companies which are solving India-specific problems. Excerpts:
How has the focus of Orios changed since you joined? Which sectors are you evaluating?
The fund has so far invested mostly in business-to-consumer companies. Since I have joined, fast-moving consumer goods and retail have been added to the area of focus. Other than that, we are also evaluating fintech and healthcare companies.
Investments in the healthcare portfolio could include companies which are solving the gaps which exist in India. There are startups which lead you to the correct doctor or hospital... Let us say you are going for an elective surgery and you need finance, where do you go today? Why don't we have a specific product made for healthcare procedures and elective surgery?
Insurance is another sector. India is under-insured and, therefore, there could be innovative insurance funds which can even cover out-patient requirements. We are seeing a trend where tasks that can be automated are increasingly being done online by consumers who do not want to step out to run errands. A good example of our investment in the space is PharmEasy, which gives us a presence in medicine e-tailing.
We are looking at companies in the fintech space solving India-specific problems. If you look at lending in India, only 10% is formal lending. This gives scope to develop various alternative products. We are looking at consumer lending companies and other use cases.
Will the firm continue to write early-stage cheques? Also, what are some notable investments from the second fund?
We are an early-stage investor and we will not move to growth-stage companies. The capital required by different companies is different and usually it is under $1 million. We may invest in seed-stage companies in the consumables and insurance products.
Fintech is another area which deeply interests us and we are looking at these sectors. We take inspiration from China where economic growth has resulted in unlocking of the consumer segments due to which a lot of startups became unicorns, especially in fintech.
From the second fund, we have announced seven investments so far. We have invested in MissMalini, a content platform which is now working on video and vernacular content as well. We have also invested in Wholesalebox, which connects multi-brand retailers who own smaller businesses to manufacturers of unbranded apparel from different clusters such as Surat, Jaipur and Tirupur.
How do you evaluate a successful consumer brand and what are the possible exit routes for investors in these brands?
In India, a cluster of a few million consumers can create a company by buying a product regularly. Also, consumers are moving to healthier and natural ingredients, free from preservatives. Consumers are not going to blindly follow what a movie star endorses. They are more likely to come across a new brand online versus visiting a supermarket and discovering a new brand. The era of digital-first consumer brands is here.
Challenging brands can be easily created and startups, being nimble, can scale faster. What was missing was access to capital. With the consumer trends at play now, you can create digital-first brands.
There could be Indian companies which will go global in the next 20 years in every space. The Indian diaspora is extremely strong. It's time for Indian brands to become global.
There are multiple exit routes available. There could be exits through strategic investors. I see activity from family offices of businesses for mergers and acquisition. There is interest from multinational companies, as is evident from the Walmart-Flipkart deal. One could do an initial public offering both on the SME and main stock exchanges.
How do you evaluate a consumer brand to invest in? What is the most important factor you look for as an investor?
I believe if you have a smart team it will always find a way out of any hurdle. If I find that more than 70% of a brand's users are saying they will use the brand again or will recommend it to someone, it means that the brand has done something useful for them at a price which they feel they can afford.
We look at repeat rates, recommendation and customer retention. We are looking at mass premium brands designed for a market size of Rs 10,000-50,000 crore, of which they have say around 5% share. We will be evaluating companies in the personal care, food and beverages segment and few others.
This interview is part of our InvestorSpeak series in which leading angel, seed or venture investors share their insights on the startup ecosystem in India.
---