Exclusive: Swiggy close to securing $900 mn in fresh funding round led by Naspers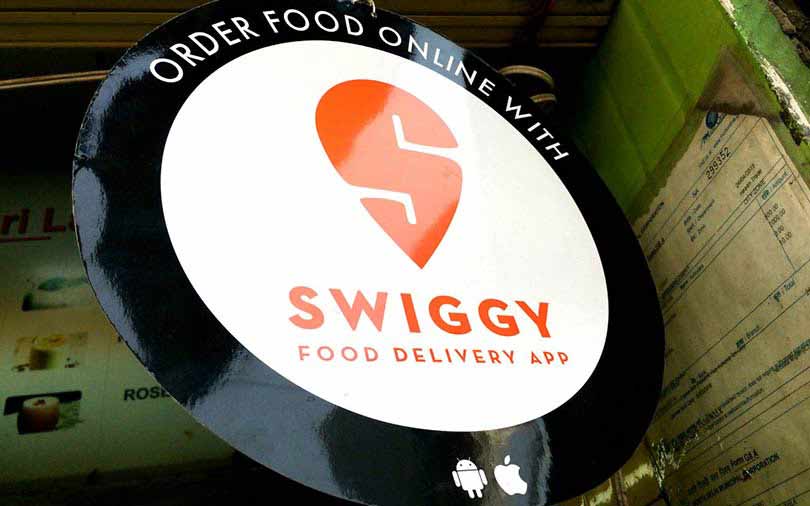 Online food delivery startup Swiggy is close to finalising a term sheet to raise up to $900 million (about Rs 6,625 crore at current exchange rates) from a consortium of investors led by South African technology conglomerate Naspers, two persons directly privy to the transaction told TechCircle on the condition of anonymity.
The deal is likely to be struck at a pre-money valuation of $2.5 billion, one of the persons mentioned above said.
Out of the $900 million being raised, about $600 million constitutes primary capital infusion into the company. Apart from Naspers, Shenzhen-based Tencent Holdings is also expected to participate in the round, the other person mentioned above stated.

"Naspers is bringing in the most money in this round," said the first person cited earlier. The remaining $300 million will be used to buy the stakes of some of Swiggy's existing investors.
"RB Investments and Bessemer Venture Partners are selling their entire stakes. Accel Partners and a couple of others are expected to sell some part of their stakes," said the second person.
The terms of the deal could still change since a term sheet only represents an intent to invest and is not a binding contract, the second person added.

"It is our company policy not to comment on any press speculation or market rumours," a spokesperson from Naspers said in response to email queries from TechCircle.
Emails sent to Swiggy, Tencent, RB Investments, Bessemer Venture Partners and Accel Partners went unanswered at the time of publishing this report.
Swiggy, run by Bengaluru-based Bundl Technologies Pvt. Ltd, is the market leader in food delivery in India.

One of the fastest-scaling unicorns in the country, Swiggy last raised $210 million (around Rs 1,400 crore) in a Series G investment round led by Naspers and Yuri Milner-led DST Global in June this year. A person familiar with the development had told VCCircle then that the investment valued Swiggy at $1.3 billion. A unicorn is a privately held startup valued at over $1 billion. The Series G round took the company's total external funding to $465 million.
Its other investors include SAIF Partners, Norwest Venture Partners, Harmony Partners, China's Meituan Dianping and Coatue Management.
Swiggy was founded in August 2014 by Sriharsha Majety, Nandan Reddy and Rahul Jaimini. Majety and Reddy are engineers from BITS-Pilani while Jaimini is a graduate from the Indian Institute of Technology, Kharagpur.

Apart from Zomato, Swiggy competes with FreshMenu and Foodpanda India, which was acquired by homegrown cab-hailing major Ola late last year.
Swiggy has also been on an acquisition spree lately. In August, it acquired online startup Scootsy Logistics Pvt. Ltd, which delivers food, fashion apparel and accessories, home décor.
In an interview with TechCircle last month, Vivek Sunder, chief operating officer at Swiggy, said that the food-tech firm is open to acquisitions which can add to its strategic advantage.

In December 2017, it had acqui-hired Bengaluru-based gourmet Asian food startup 48East.
Swiggy clocked revenue of Rs 133 crore in the financial year 2016-17, up from Rs 20 crore in the previous year, according to its filings with the Registrar of Companies (RoC). Net loss, however, widened to Rs 205 crore from Rs 137 crore over the period. Total expenditure, too, surged to Rs 345 crore from Rs 157 crore.
Net loss, however, widened to Rs 205 crore from Rs 137 crore. Total expenditure, too, surged to Rs 345 crore from Rs 157 crore in the previous year.

The company is yet to file its financials for 2017-18.
---