Hundreds of Ola, Uber drivers go on strike seeking higher fares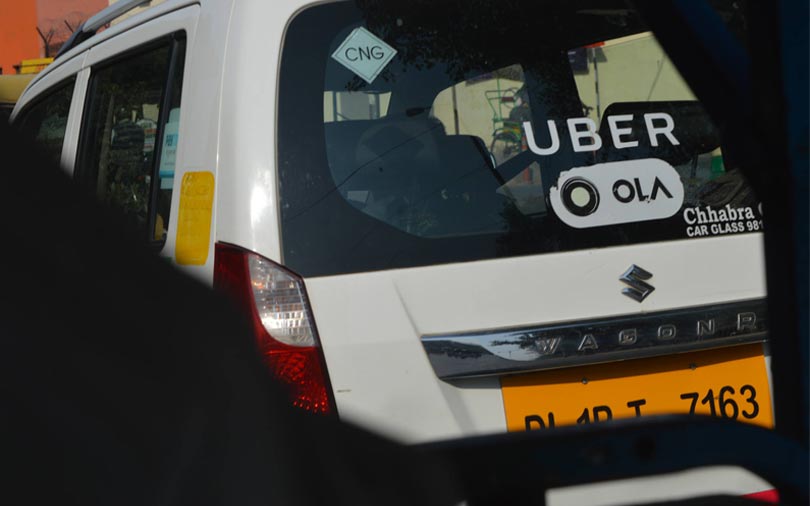 Hundreds of drivers for ride-hailing giant Uber and its local rival Ola went on strike in the two biggest Indian cities, Delhi and Mumbai, on Monday, demanding higher fares to meet rising fuel costs that are eating away at their incomes.
Fuel prices in India have risen more than 20 percent since the start of the year but drivers say fares have not grown at the same rate, making it difficult for them to meet expenses despite working longer hours.
"The companies don't understand the issues drivers face ... they have reduced fares when they should be paying a higher rate," said Sunil Borkar, secretary at Mumbai taxi drivers' union Maharashtra Rajya Rashtriya Kamgar Sangh.

Borkar said there have been calls from some drivers for an indefinite strike in Mumbai until demands for higher fares are met. He was unsure about how many drivers would eventually join the strike, he added.
Uber said in a statement: "We regret the disruption caused to our rider and driver-partner community, due to a small group of individuals." It is committed to ensuring that drivers "continue to access a stable income", it added.
Ola did not respond to an email seeking comments.

In both cities, passengers said they had to wait longer than normal for Uber and Ola cars.
At a protest outside Uber's office in Mumbai, dozens of drivers held up placards with messages including "Uber go back" and "Ola is the biggest thief" while shouting slogans like "down with Uber", according to a Reuters witness.
One protestor was seen angrily beating a poster of Ola's founder Bhavish Aggarwal with a flip-flop. Some drivers who were still ferrying passengers were pulled up by protesters and asked to stop working, the witness said.

In Delhi, the strike by drivers was exacerbated by a separate stoppage by fuel pump owners demanding the city government cut the price of petrol and diesel in line with neighbouring states.
The rising cost of fuel, caused by higher oil prices and a weak rupee, is the latest setback for drivers already operating on thin margins. Their incomes have plunged over the past two years after Uber and Ola cut incentives to boost profitability.
When incentives were high many drivers quit well-paying jobs and took out loans to buy cars in the hope of higher earnings. As more drivers joined the platforms and the supply of cars increased, the companies started scaling back on incentives.

Some drivers say they are forced to work for up to 16 hours a day to make enough to pay interest on their loans, meet expenses and provide for their families.
Uber should consider increasing fares to make the situation sustainable, said one Uber driver who has been operating on the platform for three years, and who did not join the strike. He did not wish to be named.
He said some drivers stayed off the roads because they feared they would be targeted by those striking if they continued working.

---