Most founders in my portfolio are not from IIT or IIM: Angel investor Apurva Chamaria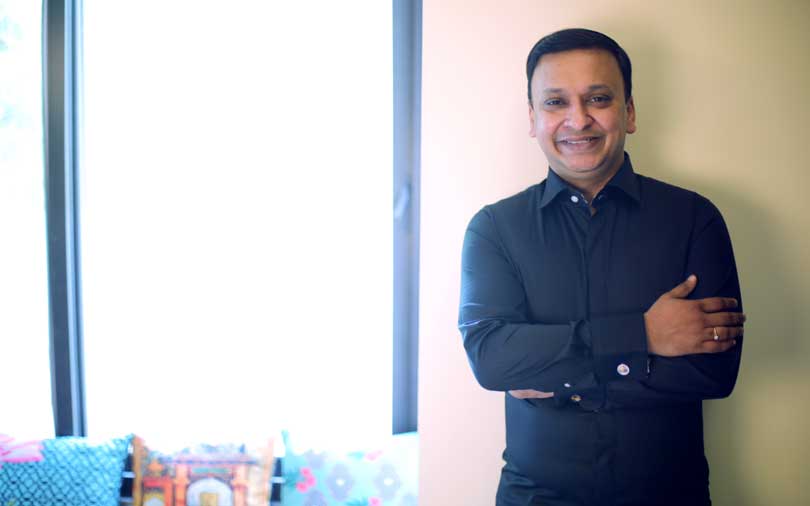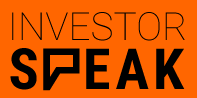 Apurva Chamaria wears many hats: as an angel investor, he has put money in over 20 startups in the country—online content startup WittyFeed, co-working space Innov8, cybersecurity firm Lucideus, news media startup Inc42 and ad-tech startup Cuberoot.
He is also currently the chief revenue officer at RateGain, a software-as-a-service firm that caters to the travel and hospitality sectors. He is also pursuing a doctorate in marketing from the Indian Institute of Technology-Delhi and is a published author. Prior to this, he held a 12-year stint at software firm HCL Technologies.
In a telephonic conversation with TechCircle, Chamaria talks about his investment philosophy, the Indian internet ecosystem, what he sees in an entrepreneur before investing and more. Edited excerpts:

Why did you venture into angel investing?
I have always felt there is a lot of power with entrepreneurs to change India for the better. When I left Ranbaxy to join HCL, it (HCL) was a smaller company. I saw the impact HCL had created in India and the IT services industry. It established many opportunities for employment and wealth creation. The opportunity that India has can only be capitalised by unleashing the entrepreneurial DNA. The same holds true for any country. The government alone cannot maximise the potential of all opportunities. The only way to do that is to create more entrepreneurs. It's not just altruism but wealth creation that drives this.
Can you elaborate on your investment philosophy?

I look at the size of the market, the problem the entrepreneur is trying to solve because if the dream is very small, then it may not need an investor. As an investor, I can only do a finite number of investments.
India has, I would say, three classes of investors: those who are the third or fourth generation and come from very wealthy families. The second are those who were running venture capital firms and have now raised funding and are investing through that. The first category comprises family offices and the third category includes people who were lucky to grow fast in the corporate world and now want to give back to society.
I fall in the third category. Our intent is not only to deploy capital but to also see how global experience can help entrepreneurs scale fast.

How much do you typically invest in a startup?
I invest anywhere between Rs 5 lakh and Rs 40 lakh. When it is Rs 40 lakh, the investment is made over a couple of rounds, over two rounds, I would say. If it is the first round, it is usually from Rs 5 lakh to 20 lakh.
Which sectors are you interested in?

One of the biggest themes for me is tech-enabled businesses. Second is businesses around content, advertising and media. For consumer products and retail, I am still evaluating the firms where I can invest in.
What do you look for in an entrepreneur?
First, I look at how big their problem statement is. Second is the quality of the founding team and that is important because the business might go through many pivots. Will they abandon the business at the first sign of trouble? Do they have staying power? The tenacity of the founders is very important for me.

But how do you identify these factors?
Before investing, I try to get to know the founders for at least six to eight months. I have multiple meetings with them and spend time at their office. I try to see the kind of decisions they make and if they are building the company for the long term.
So, you ultimately rely on your gut instinct when investing?

All of us rely on our gut, some more than others. But for me, it is not a substitute for analysis and looking at the fundamentals of the business. I do both. A lot of my deal flow comes from other founders, investors and entrepreneurs whom I have already invested in. Ritesh Malik from Innov8, Supriya Paul of JOSH Talks or Meghna Saraogi of Styledotme—they introduce me to people.
The deal flow I get is already curated. I receive 50-100 pitch notes every week on email, WhatsApp and from people visiting my site and writing to me. It's very difficult to pay attention to everything. My thumb rule is if any entrepreneur can explain what he or she does in simple words, without using jargon or sending me a 60-70 slide deck or if the person has been recommended to me, I get on a call or meet with them.
Do you prefer investing in entrepreneurs with an IIT or an IIM background?
Personally, it is interesting that they have a good degree, but that is not what I look at. For me, the quality of their idea and the way they articulate it are important factors. Many founders I have invested in are not from IITs or IIMs. Saket Modi or Ritesh Malik are not from these colleges. I think except for Atul Soni of Cuberoot, none of the founders I have invested in are from IITs-IIMs.
From an investor's perspective, has India's internet ecosystem evolved much in the past decade?
Two things are becoming clear to entrepreneurs. Flipkart took 13-14 years, but it was a very good exit for investors and founders. Many entrepreneurs can see that if you have the grit to continue for 13-14 years, there is a rainbow at the end of the tunnel. You see a lot of companies reaching that level. Startups like InMobi, which is acquiring companies overseas, have matured. The ecosystem is far stronger now.
Last year, funding had dropped and people were unclear as to what was happening. The investment flow and deal-making have become more broad-based now. Across sectors, you have startups scaling. So the depth and quality of investment opportunities are increasing.
This interview is part of our InvestorSpeak series in which leading angel, seed or venture investors share their insights on the startup ecosystem in India.
---