AI analytics firm ThoughtSpot aims to become the Google of enterprise data search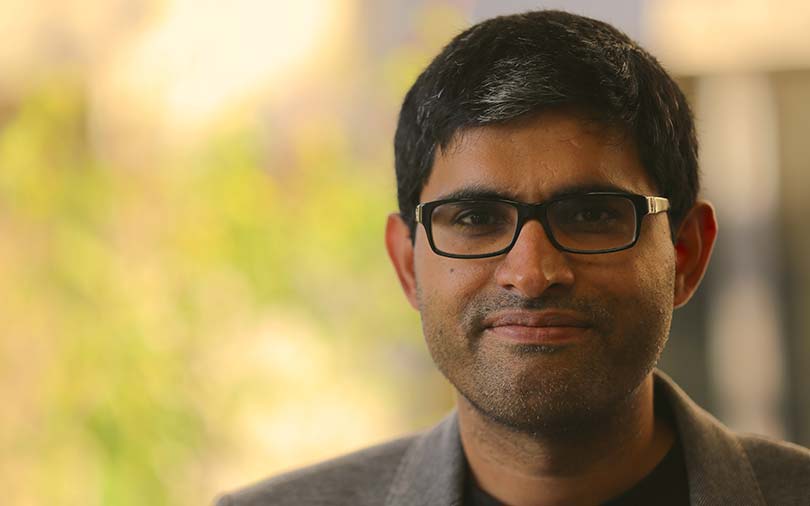 ThoughtSpot, an artificial intelligence-driven analytics firm, is looking to more than double its India headcount by the end of next year, its co-founder and executive chairman, Ajeet Singh told TechCircle.
The Palo Alto-based company's Bengaluru research and development centre currently employs around one-fourth of the firm's headcount and that may go up to almost one-third, Singh added.
"The India centre is crucial because a lot of our global enterprise customers already have their technology offices and their system integrators' (IT services companies) main functions and delivery centres here. We have great top-level talent in India too," said Singh.

The company employs 325 people across the globe while around 75 work in the Indian office, which was started only 15 months ago. The Indian office caters to most of the company's product and engineering work including user experience, design and technology support apart from the sales and marketing division, which the company is looking to launch soon.
"A bunch of new initiatives like the mobile experience is being done in India. Here, we are rethinking how large enterprises can access data and are building deep expertise on it. The idea is to become the Google for enterprise data search," Singh said. He added that the company was building new machine learning and AI capabilities to make analytics accessible to non-software engineers at large enterprises.
Taking India to Silicon Valley

ThoughtSpot was founded in 2012 by Indian-origin entrepreneurs Singh, Abhishek Rai, Priyendra Deshwai, Amit Prakash, Shashank Gupta, Sanjay Agrawal and Vijay Ganesan. The founders have previously worked at consumer technology companies like Google, Amazon and Facebook, while Singh, an IIT Kanpur and IIM Calcutta alumnus, worked in Bengaluru until 2006. He then moved to the US with his then employer Honeywell and later worked at Oracle.
The firm had raised $145 million in May this year, making the company a unicorn. Since inception, ThoughtSpot has raised more than $300 million.
Singh, who grew up in Uttar Pradesh, is part of a growing crop of Indian-origin founders successfully creating large enterprise technology companies in the US.

Besides ThoughSpot, he also co-founded Nutanix, another Silicon Valley-based startup, along with other Indian-origin entrepreneurs Dheeraj Pandey and Mohit Aron. Aron had left Nutanix in 2013 and founded Cohesity, which raised $250 million from SoftBank in June this year. Nutanix went public in 2016.
Another AI-driven analytics firm Rubrik, founded by another Indian-origin entrepreneur Bipul Sinha, had raised $180 million in a round led by Institutional Venture Partners in April 2017. Coincidentally, Sinha had invested in Nutanix in his capacity as a venture capitalist and was also a colleague of Singh at Oracle.
"We all came from the same network and helped each other build good companies like the PayPal mafia," Singh said, adding in jest that he would not want them to be called Nutanix mafia.

Road ahead
ThoughtSpot has no intentions to go public anytime soon, Singh said, adding that there was enough money it raised easily in private markets. "We grew our revenues by more than 80% last year and are unit economics positive. We are developing deep technology that needs us to invest a lot more in R&D. The scope of the problem we are addressing is huge and we want to build a large company," he explained.
While ThoughtSpot is a six-year-old company, it still does not have a full-fledged sales and marketing team in India. According to him, though the Indian consumer market has grown in the last decade or so, IT spending in the country remains a small fraction of the global IT spend. "Hence, it will take another few years before we see companies like Nutanix, Cohesity, Rubrik, ThoughtSpot, AppDynamics or Automation Anywhere of the Indian-origin entrepreneurs to be founded in the country, rather than in the US," Singh said.

---