B2B medical supplies marketplace Medikabazaar gets $5 mn in Series A round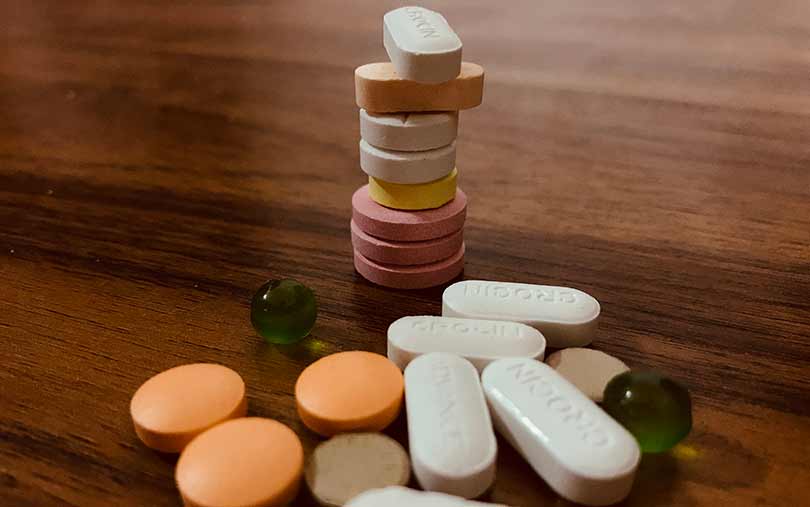 Medikabazaar, a business-to-business (B2B) online marketplace for medical supplies, has raised $5 million (Rs 36.6 crore at current exchange rates) in its Series A round of funding.
The Mumbai-headquartered firm, which is operated by Boston Ivy Healthcare Solutions Pvt. Ltd, said in a statement that healthcare-focussed venture capital firm Healthquad Advisors had led the round.
Healthquad is led by Amit Varma and Abrar Mir, the founders of private equity firm Quadria Capital. Varma had told VCCircle in August that Healthquad was in the closing stages of making the final bet from its debut investment vehicle.

A clutch of other investors also contributed to the investment in Medikabazaar. These included Japan-based Mitsui Sumitomo Insurance Venture Capital, Sasaki Foods and CBC Co.Ltd, Belgium-based Kois Invest, and Ireland-based Elan Corporation.
Existing investors Rebright Partners, Sunil Kalra and Arun Venkatachalam also participated, the statement added.
Medikabazaar further said that the fresh capital will be utilised for strengthening its technology back-end and ramping up hiring across verticals including senior leadership.

The money will also be used to streamline Medikabazaar's supply chain and logistics capabilities and to expand its network to 50,000 hospitals and clinics by the end of the next financial year. It also plans to increase its fulfillment centres from the existing seven to more than 20 across India including tier-2 and tier-3 locations.
"In a price-sensitive healthcare environment, cost optimisation and quality delivery will become critical success factors for any healthcare provider," said Healthquad founder Amit Varma.
Before this, Medikabazaar had raised around $1 million in a pre-series A round from Rebright, Kalra, Venkatachalam and an undisclosed angel investor from Japan.

Medikabazaar
Medikabazaar was started in April 2015 by Vivek Tiwari and Ketan Malkan. The three-year-old venture operates an online B2B e-commerce marketplace where customers can purchase medical devices and hospital supplies directly without intermediaries.
Accordingly, it connects hospitals and clinics with manufacturers, distributors and re-sellers of equipment and consumables, who list their products on its platform. Medikabazaar claims to cut procurement costs by 15-20%.

"Our goal is to work towards a breakthrough when hospitals and clinics will log in to our portal to place orders for their entire procurement needs," Tiwari said. "Our intuitive artificial intelligence-based procurement tool will also help them reduce overall inventory costs."
The broad categories under which the company lists the offerings on its platform include medical equipment, medical devices, medical consumables, medical aids, disposables, hospital furniture, physiotherapy & wellness, hospital establishment, lighting & pendants and dental.
Deals in the space

A number of healthcare-focussed online marketplaces have raised funding in the recent past.
TechCircle reported last week that Gurugram-based Bright Lifecare Pvt. Ltd, which runs omnichannel health products store HealthKart, was raising close to $10 million (Rs 73 crore at current exchange rates) in a fresh funding round from new and existing investors.
In September, online drug stores PharmEasy, Myra and NetMeds all raised venture capital investment.

Healthquad
Healthquad Fund, which was launched in 2016 to invest in healthcare companies through pre-Series A and Series A rounds of funding, had marked its final close at Rs 75 crore ($11.6 million) last year.
Healthquad was launched with the idea of supporting young entrepreneurs and modern firms that did not match the ticket size and equity appetite of Quadria, which focuses on South- and Southeast Asia.
The fund had made six investments before Medikabazaar. Its early bets were in hospital chain Regency Hospital, single-specialty healthcare firm Asian Institute of Nephrology and Urology, telemedicine provider Neurosynaptic Communications and healthcare staffing firm Hi Impact Consultants.
Healthquad subsequently invested in clinical research and data analytics startup THB and clinical genomics and biotechnology research firm Strand Life Sciences.
The VC firm will look to stabilise its investments before deciding on the launch of a new fund, Varma had said in August.
---