Just Dial posts 29% jump in net profit for Q2, operating revenue rises 14%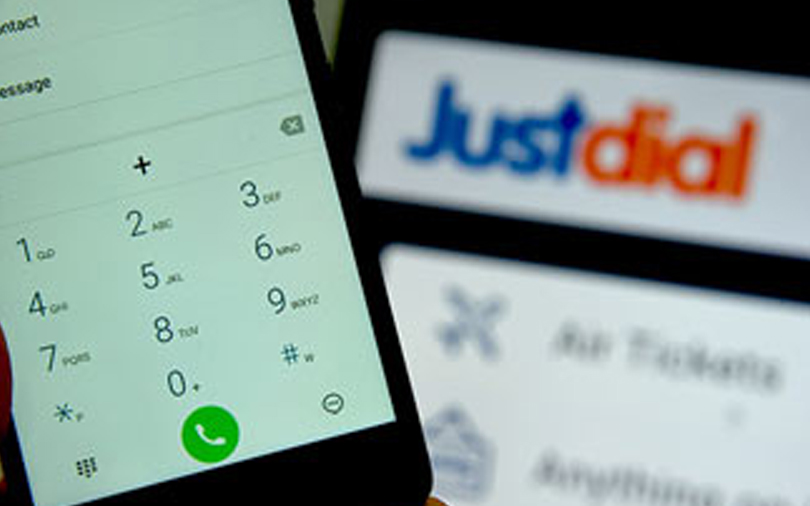 Local search engine company Just Dial Ltd reported a 29% increase in net profit for the July-September quarter while operating revenue rose 13.7%.
Net profit for the fiscal second quarter increased to Rs 48.4 crore from Rs 37.5 crore a year earlier, the Mumbai-listed company said in a statement.
Operating revenue climbed to Rs 221 crore from Rs 194.5 crore.

The company said the number of listings on its platform increased 20% from a year earlier to 23.8 million as on 30 September 2018.
Operating profit rose 45% to Rs 57.5 crore for the period under review, as operating profit margin widened to 26% from 20.4%.
Other income stood at Rs 18.4 crore for the quarter, down 8.2% from the previous year. The number of employees increased 14% year-on-year to 13,555 persons at the end of the quarter.

The company, which provides listing services to local businesses, reported that the cumulative app downloads at the end of the quarter stood at 21.9 million, an increase of 5.3% from the previous quarter, and 26.3% from the corresponding quarter of the previous year.
Most of the downloads (18.9 million) were by Android users. The company reported that the number of unique users visiting Just Dial on mobile stood at 100 million for the quarter, making up 76.6% of the traffic, followed by 16.6% on the desktop. Rest of the share (6.8%) belongs to the voice platform, where users call for assistance.
Just Dial, which positions itself as an all-in-one app to search for services and products nearby, has added a transaction feature for its users on the app through JD Pay, which allows users to pay the vendors online. The company has also launched business management solutions for the enterprises that list on the platform.

---