Exclusive: Venture debt firm Trifecta Capital backs used cars platform Truebil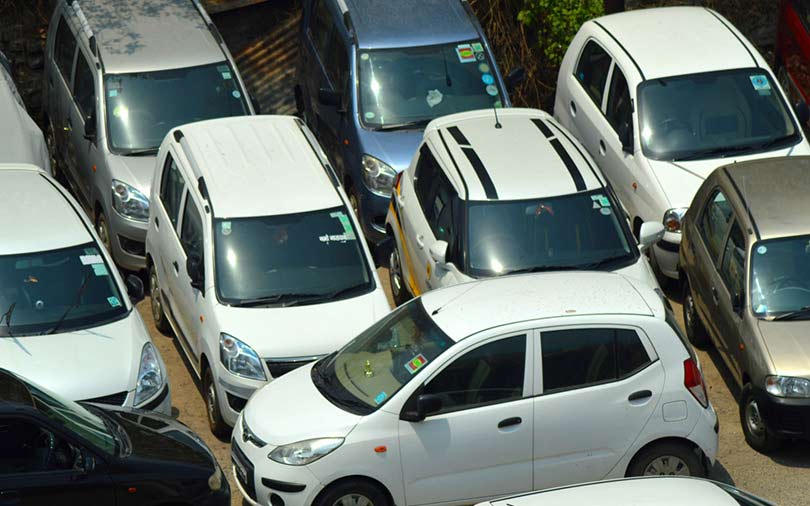 Mumbai-based online marketplace for pre-owned cars Truebil has raised $1.35 million (Rs 10 crore at current exchange rates) in a fresh round of funding from venture debt provider Trifecta Capital, a person directly in the know told TechCircle.
Paix Technology Pvt Ltd, which operates Truebil, raised this sum last month, the person mentioned above said.
The fresh funding round comes less than three weeks after TechCircle had reported that Truebil had raised $3 million in two tranches. It secured raised $2 million and $1 million separately from its existing investors Kalaari Capital, Inventus Capital Partners, Shunwei Capital, Kae Capital and San-Francisco based Tekton Ventures.

This would mean that the company has raised $4.35 million (Rs 32.14 crore at current exchange rates) over the last 30 days through a mix of equity and debt. However, it could not be ascertained whether the latest capital infusion was part of a larger funding round.
E-mail queries sent to Truebil and Trifecta Capital seeking more information on this round did not elicit a response at the time of publishing this report.
In February last year, Truebil had raised $3 million (about Rs 20 crore) in a follow-on Aeries A funding round from China's Shunwei Capital.

Prior to that, in January 2016, the company had raised $5.5 million (Rs35 crore) in a Series A funding round led by Kalaari Capital, Inventus Capital, Kae Capital and San Francisco-based Tekton Ventures.
Truebil
The venture was founded in March 2015 by former Housing.com employees Suraj Kalwani, Ravi Chirania, Shubh Bansal, Rakesh Raman and Shanu Vivek, along with former Fab.com executive Ritesh Pandey and former Rio Tinto official Himanshu Singhal.

Truebil operates an online portal that offers end-to-end services for the sale of pre-owned cars including affordable car loans, paper transfer, warranty servicing, emergency roadside assistance and insurance renewal.
It vets used cars, prepares inspection reports and uploads photographs of dents or scratches so that buyers can shortlist their preferred choice for purchase.
According to information available on its website, Truebil has tied up with Tata Capital and other lenders to ensure easy financing of pre-owned cars in the form of affordable equated monthly instalments. Besides, it provides comprehensive car insurance with zero depreciation for pre-owned vehicles.

The company currently operates in Mumbai, Delhi and Bengaluru.
In the financial year 2016-17, Truebil's operating revenues grew manifold to Rs 5.63 crore, up from Rs 7.66 lakh in the previous year, according to data available with VCCEdge, the data and research platform of VCCircle.
Likewise, gross expenses also showed a more than a three-fold rise at Rs 16.32 crore, up from Rs 4.95 crore in the previous year. Consequently, net losses widened to Rs 9.32 crore versus Rs 4.75 crore in the year prior. Truebil is yet to disclose its financials for the financial year 2017-18.

Deals in the space
The used cars segment in India has other significantly funded firms like vertical players Cars24, CarTrade and CarDekho and horizontal players like Droom.
Last month, Droom, an online marketplace for new and used vehicles, closed its Series E funding round at $30 million.

In July, Gurugram-based online portal Cars24, which buys automobiles from individuals and sells them to businesses, raised $50 million (Rs 343 crore) from Silicon Valley venture capital giant Sequoia Capital and existing investors
In March this year, reports stated that Sequoia Capital had invested around $2.5 million in CarDekho's parent, Girnar Software Pvt. Ltd, as part of a larger Series B round. According to information available on VCCEdge, the company has raised a total of over $96 million in funding till date.
In February, multi-brand used car seller Mahindra First Choice Wheels Ltd secured $15 million (Rs 95.8 crore) from its existing investors, US-based digital marketing company Cox Automotive, private equity firm Phi Advisors and US-based hedge fund Valiant Capital.
In January, MXC Solutions India Pvt. Ltd, the operator of CarTrade.com and CarWale.com, acquired Shriram Group's unit that sells used trucks, buses and other vehicles, for Rs 156.4 crore ($24.5 million).
---