Hope regulators will bring innovation to bitcoin policy: Blockchain's Nicolas Cary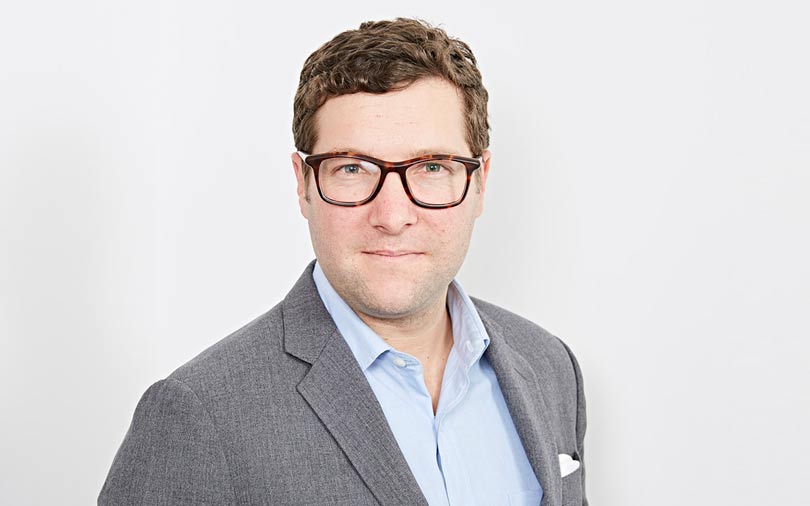 When American entrepreneur Nicolas Cary joined London-based bitcoin startup Blockchain as a co-founder about five years ago, the cryptocurrency market was still in its infancy. The startup was founded in 2011 by British programmer Ben Reeves, who built the firm's first product blockchain.info. Later, Peter Smith and Cary came on board as co-founders who grew Blockchain—the company shares its name with the underlying technology that drives cryptocurrencies such as bitcoin—into the world's largest bitcoin wallet. The startup was able to run its initial operations thanks to financing from investor Roger Ver. In 2014 and 2017, it raised $30.5 million and $40 million (its Series B round), respectively, from a bunch of investors including Lightspeed Venture Partners, Richard Branson, Alphabet Inc's GV and Lakestar. Till date, the total capital raised by the startup is more than $70 million.
Prior to signing up with Blockchain, Cary was part of the founding team at Seattle-based customer relationship management software company Pipeline Deals. Back in 2007, he also did a four-month teaching stint at Shanti Bhawan, a school for underprivileged children on the outskirts of Bengaluru, soon after graduating from the University of Puget Sound in Tacoma, Washington.
Speaking to TechCircle over the telephone from his London office, Cary talked about the recent price drops being experienced by bitcoins and the regulatory challenges that the digital currency faces globally. Edited excerpts:

How did you become an entrepreneur?
After I came back to the US, I was interviewed by a bunch of tech firms in Seattle like Amazon, Microsoft and IBM. I did not enjoy the recruitment process, where nobody could address my concerns about performance analysis. They had a prescriptive way to monitor progress. I wanted more autonomy in measuring my success. So I joined a startup called PipelineDeals, a CRM software company and worked there for seven years. They compete with Zoho and Salesforce.
What made you join a bitcoin wallet?

Around the time of my stint with the startup, I learned about the digital currency in 2011 from a few friends I went to college with. I always had a personal interest in building businesses. I studied Economics and Politics and I love tech companies. When someone told me about the creation of electronic peer-to-peer cash, it was an area where my interests came together.
How did Reeves and your team develop the idea of bitcoin into a startup?
Back in 2011-12, using bitcoin was really complex. We made our first product in such a way that people could easily study and understand Blockchain.com, which was for statisticians and people interested in knowing the subject. After that, we built our flagship product, which was our wallet. We wanted to do basic things like send, receive and secure digital forms of money. Back then, all the other wallets were really slow, were web-based and did not have mobile apps. Now, we have 30 million users.

How did you manage to get the most prized domain name in the industry? Does it confuse your customers?
Our company name often gets confused with the core innovation that everyone gets excited about. Because of that, we are the introduction to most people for the future of money. It is important for us to build a user-friendly portal for the future of finance. We started up in the industry before anyone thought of it as a verb or noun.
It is an extremely valuable piece of online real estate and I am proud that we have it. I would not exchange or trade it up for anything. We are the first point of contact for many regulators, institutions and many consumers with blockchain technology.

But the situation has reversed now. A lot of governments have placed restrictions on bitcoin payments and bitcoin value has fallen quite a bit. Your thoughts.
There are many places where there is regulatory clarity. There is total permission in Europe. In the US as well, you can send, receive and store digital currencies just like they buy equities. There are jurisdictions that are cautious and I think that is a mistake. Digital currencies rely on complex and technical networks and are based on research. Governments should want to support it. We still have people not comfortable with email. Once you explain the value to them, they will get comfortable.
The Internet has helped us to send free emails/messages to people anywhere in the world. Why can't we do it with money? Money moving freely around the world is good for the markets and economy. You will have more people engaging in economic transactions. Governments can tax it.

But governments will still not have any control over the supply or demand so they will still be uncomfortable with such a system, right?
I don't think it is any different from owning shares in a company. We have competition from other forms of wealth and it is just a digital form of value. People in India buy gold and it has real-world value. The government has some control over that, which can also extend to bitcoin. Bitcoin also has real-world transactional value. It is fungible and scarce and can be divided into small components. If people don't like it, they don't need to use it. In Europe, it is treated as money.
How do you transact between two types of digital currencies?

It is like different email clients but the protocol is the same, allowing for interactions between the two currencies. Wallets are inter-operable. You can trade bitcoins for pounds or dollars. With the new regulation in India, you cannot buy or sell bitcoin using your bank account, which, in the short term, limits the adoption of the digital currency, but that does not prevent anyone from using it. But in the long run, we hope that regulators will follow a pro-innovation policy. If the policy stifles startups innovating in the space, they will move elsewhere.
Bitcoin has been used in illegal activities and has seen wide price fluctuations. Do you think this has given the digital currency a bad reputation?
Digital currencies are last in terms of how likely they are going to be used in illegal activities. It might happen sometimes. Every single time you make a transaction, it is recorded at a globally replicated database that everyone can see. If people do that, it will leave a digital footprint in the public domain.
As for the price, five out of the last six years, bitcoin was the best performing currency in the world. When it was going up, people were complaining about volatility and now when it has been stable at a lower price, people are saying it is not going up.
Currently, we have around 140 employees and are hiring more people than ever before. We are bullish about the future. We have seen the Nasdaq signaling that they are willing to approve bitcoins for buying stocks by the end of this year. If the Nasdaq can get comfortable with bitcoin, everyone will get there eventually.
---