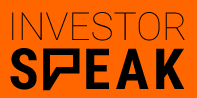 Having worked with venture capital firm Kalaari Capital for about nine years, Sumit Jain joined Sistema Asia Fund Advisory as senior partner last month. The appointment comes as Russian consumer finance corporation PJSFC Sistema doubled its commitment to the fund set up in 2015 to $80 million and as it seeks an additional $40 million from other limited partners.
The venture capital fund has been investing in growth-stage companies over the past two years and has backed food-tech company Faasos, fintech players Kissht and Lendingkart, and online medicine retailer Netmeds. It wants to focus on startups providing advanced solutions to enterprises under Jain's leadership. In an interview with TechCircle, Jain shared his plan for the companies that could be a part of Sistema Asia Fund's portfolio over the coming year and what makes the bets click. Excerpts:
How is the investment thesis at Sistema Asia Fund different from your previous role?
At Kalaari, I was focussed on Series A and pre-Series A opportunities--usually the first institutional cheque for a company. At Sistema, we are focussed on Series B and beyond.
Whether it is a consumer product or enterprise, the product has to be validated. The users would be using it for a while. The product is paid for, there is margin to be made, there is a business to be built--most of these things are established in these companies.
At Sistema, we have a couple of constructs around what kind of companies we are looking to invest in. The margin structure of the business should be robust and defensible. For example, if there is a sudden burst of competition in a segment, margins shouldn't disappear.
Also, we focus on companies which have a clear path to profitability in 12 to 18 months, should they choose to turn profitable.
These are from the construct of business and financials, but we are also clear that we want to look for teams that have the ability to execute for that sector specifically. If the team does not exist and the company wants to use the Series A money to build that, then we are happy to wait for that to happen.
What are the sectors you are focussed on?
There are spaces or markets where profit pools are available to technology companies. So, either by disintermediating or organising the space through use of technology and processes, you can create attractive profit pools.
With me joining the team, we will look a lot more at technology companies. The themes I will be looking at include artificial intelligence as an enabler for enterprises, whether to improve cost, time or manpower efficiency. I personally think cybersecurity is a big theme, which people are looking at and it will grow. We do have a few enterprise plays in our portfolio.
How does Sistema Asia Fund leverage its portfolio companies?
Sistema as a group has operational presence in Russia and a lot of other European countries. Sistema operates in 18-20 different sectors across Asia and Europe. One of the value-propositions we bring to enterprise customers is our ability to network them either for business development or strategic development or alliances. We are able to bring that out through our operational connections in Europe and Russia.
What would be the typical size of the cheques you are willing to write?
The size of our cheques will be $3-5 million. Usually, we write them with existing investors or new investors who are coming in to co-lead with us. We obviously continue to invest in companies in our portfolio as they grow but our first cheque is going to be in that range.
What is the runway for Sistema Asia Fund's current corpus?
Our fund will have a corpus of $120 million. Of this, $40 million is already committed and invested by Sistema. All the investments have been made till date from that pool.
Sistema is doubling down on its commitment to the fund. That will make it $80 million. We are in the process of adding $40 million from external limited partners; this is a mix of European and Indian money.
We will be investing from this fund till the end of next year and then we will start thinking about the next fund.
Considering that you are willing to co-invest with other firms, do you have firm partnerships in place?
We are building broad relationships with many of our partners from the ecosystem, especially from Series A and Series B. We are co-investing into companies with some of these funds.
As an investor, what is the most important trait in a startup that you look for?
By virtue of being a player at the stage we are in, just an idea is not a viable opportunity with a clear product-market fit. What we are looking for are companies playing in large markets. A good team is a hygiene factor for us. It has to be a real business in the process of being built to meaningful scale.
This interview is part of our InvestorSpeak series in which leading angel, seed or venture investors share their insights on the startup ecosystem in India.
---