India's competition watchdog dismisses price-fixing charges against Uber, Ola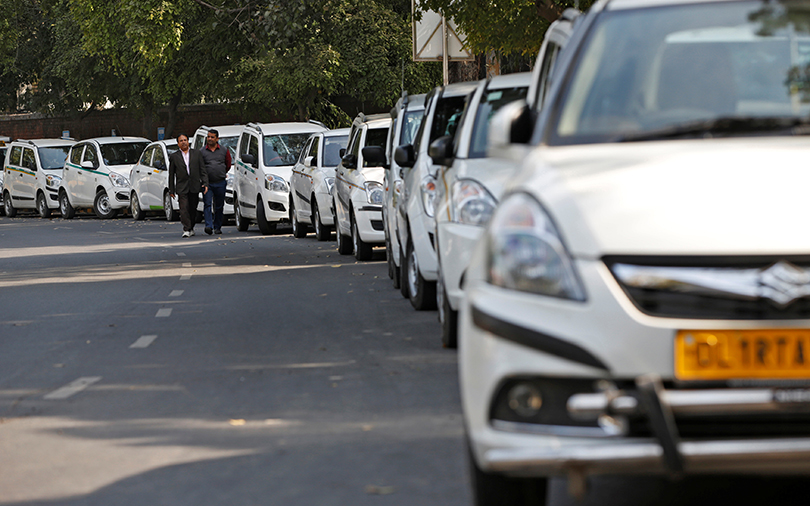 In response to a complaint against cab aggregators Uber and Ola, the Competition Commission of India (CCI) has ruled that the two firms did not engage in price-fixing practices.
Samir Agrawal, an independent law practitioner, had approached the anti-monopoly watchdog alleging that the use of algorithms gave Uber and Ola centralised power to fix the prices of rides. He said this goes against the provisions of Sections 3 of the Competition Act, 2002, which pertains to anti-competitive agreements.
The complaint was filed against Ola's parent company ANI Technologies Pvt. Ltd and US-based Uber's three entities Uber India Systems Pvt. Ltd, Uber BV and Uber Technologies Inc.

Agrawal said that riders and drivers using the Uber and Ola app are not able to negotiate fares with one another because the price is set by an algorithm. This prevents individual drivers from competing with each other.
However, the commission ruled that the facts submitted by Agrawal do not support the provisions of Section 3.
The petitioner drew a comparison to the operating models of aggregators like Zomato, Trivago and Airbnb who do not own any inventory but are platforms that connect buyers and sellers. He argued that none of these models fix prices on their respective platforms but allow independent restaurants, properties or hotels to do so.

"However, in case of Ola and Uber, the driver is assigned a ride for a fare determined by the app, due to which suppliers/competitors/drivers indulge in price fixation," the complaint said.
Responding to the allegation, the commission said that the travel and hotel aggregators have a preference for a particular boarding house or restaurant while an online taxi app user has no material information about the drivers available in his or her area of demand. Besides, the commission considers Ola and Uber to be radio taxi operators, while Airbnb, Trivago and Zomato are purely platforms. According to the CCI, what differentiates the taxi companies from the restaurant aggregators is that they not only connect drivers on a single platform but go a step further and act as service providers.

Agrawal further alleged that the pricing algorithm of these taxi aggregators artificially manipulates supply and demand, guaranteeing higher fares to drivers who would otherwise compete against one another on price.

"As Ola/Uber and its drivers do not share any agency/employee relationship, they do not function as a single economic entity, and as such, the cooperation between drivers orchestrated by Ola/Uber results in 'concerted action' under Section 3(3)(a) read with Section 3(1) of the Act," said the petitioner.
Cab aggregators, possessing considerable personalised information about every rider, have been able to discriminate on price to the disadvantage of the riders, Agrawal argued. He added that the drivers operate as independent third party service providers, who serve as 'spokes' and collude with each other on the price. The cab companies Uber and Ola operate as hubs, he said.
However, the commission ruled that the algorithmic pricing for each rider and trip tends to be different from the 'hub and spoke' arrangement owing to the interplay of large data sets.

In competition law, a hub-and-spoke arrangement refers to a conspiracy involving a third party, where sensitive information, such as pricing in this case, is exchanged. In the case of the cab aggregators, it would involve collusion among the drivers.
However, the watchdog observed that though drivers may use the algorithmic prices set by the cab companies, they do not collude among themselves. "There does not appear to be any such agreement between drivers inter-se to delegate this pricing power to the platform/cab aggregators," CCI said.
The commission said the allegation of price discrimination does not have any evidence to support it. "Price discrimination can perhaps be scrutinised under Section 4 of the Act, which has not been alleged by the Informant," it said.

In July last year, the CCI dismissed allegations of predatory pricing against Ola filed by two Bengaluru-based radio taxi operators, Fast Track Call Cab Pvt. Ltd and Meru Travel Solutions Pvt. Ltd. They alleged that the ride-hailing unicorn Ola had abused its dominant position in the market by offering heavy discounts to passengers and incentives to cab drivers. While ruling in favour of Ola, the CCI observed that the ride-hailing and cab-aggregation industry is still at a nascent stage and any disturbance would disrupt market dynamics.
---