Amazon versus Flipkart: Who is winning this year's festive season sale?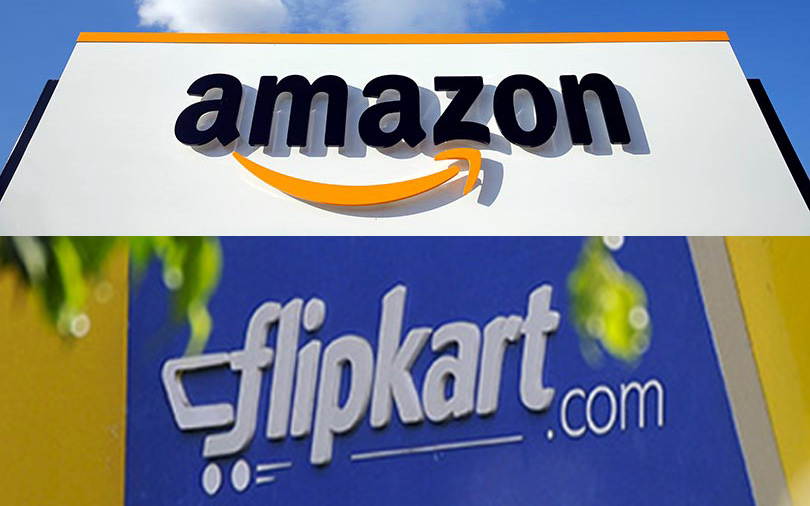 In the carbonated beverages industry, the war between PepsiCo Inc. and Coca-Cola Inc. is legendary. There are plenty of examples of such corporate rivalries. Unilever versus Procter & Gamble, FedEx versus DHL, and now Amazon against Walmart Inc.-owned Flipkart in e-commerce.
For the past few years, both Amazon and Flipkart have usually claimed that they were ahead of the other during the festival season sales. This year, too, things are not very different.
In a press statement quoting a third-party report, Amazon India head Amit Agarwal has claimed that Amazon was the "most visited and transacted marketplace in India." Agarwal was citing a report by Kantar-IMRB and numbers from data platform Similarweb. Agarwal added that more than half of online Indian shoppers chose to buy on Amazon.in.

In India, the festive season typically covers October and November. Amazon's sale during the time is called "Great Indian Festival" and Flipkart calls its sale "Big Billion Days."
Kantar-IMRB says it conducted the survey among 50,000 customers in 300 cities.
Amazon said in the statement that around 89% of its new customers during this year's sale came from tier-2 and smaller cities. The company claimed that 81% customers who shopped during last year's Great Indian Festival visited the company's website this season as well.

At the same time, Flipkart's senior director Smrithi Ravichandran told The Economic Times that 49% of its shoppers came from metro cities and tier-1 towns.
The companies did not reveal any absolute numbers, though.
Email queries sent by TechCircle to Flipkart and Amazon seeking comment on different findings of the reports did not elicit a response at the time of publishing this report.

Last month, a report by consulting firm RedSeer Consulting said Flipkart was ahead of Amazon during the period October 9-14. It had said that Flipkart (without fashion subsidiaries Myntra and Jabong) had a market share of 62%.
The report added that fashion and smartphones led the growth in gross merchandise value for both Flipkart and Amazon.
Amazon dismissed the RedSeer report. "We cannot comment on speculative reports that lack robust and credible methodology," an Amazon India spokesperson said in an email.

Amazon Seller Services Pvt. Ltd, the Indian marketplace arm of Amazon.com Inc., fell deeper into a loss for the financial year through March 2018 although its revenue rose rapidly.
The company's standalone net loss widened to Rs 6,287.2 crore for 2017-18 from Rs 4,830.6 crore the year before, according to filings with the Registrar of Companies. Revenue from operations grew 58% to Rs 4,928.4 crore.
Loss widened as the company continued to splurge in order to compete with Flipkart. The total expenditure of Amazon's biggest India arm stood at Rs 11,305 crore in 2017-18, up from Rs 8,087.2 crore the year before.

Meanwhile, Flipkart's marketplace posted a narrower loss for 2017-18 but the business-to-business unit recorded a significantly wider loss than the year before. Flipkart's parent, Flipkart Ltd, is based in Singapore and hasn't yet filed its consolidated financials for 2017-18.
The consolidated net loss of Flipkart Internet Pvt. Ltd, which operates the marketplace, narrowed to Rs 1,160.6 crore from Rs 1,640.2 the previous year.
So, who is the winner in the Indian e-commerce industry? The war is still on.

*This article has been updated to add a comment from an Amazon India spokesperson.
---