SaaS firm FarEye buys IoT-powered logistics marketplace Dipper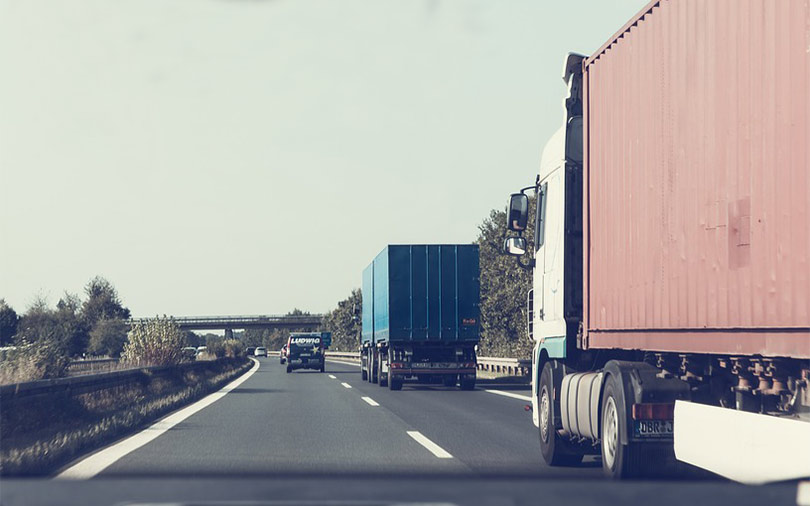 FarEye, a logistics management firm in the software-as-a-service (SaaS) domain, on Wednesday announced the acquisition of Internet of Things-powered freight logistics marketplace Dipper for an undisclosed amount.
In a statement, Delhi-based FarEye said that the acquisition of Dipper reinforced its growth plans to solve challenges for long-haul and multi-modal logistics.
"This investment aligns with our strategy and our goal is to contribute to India's success story, while growing our business across geographies," said FarEye's chief executive officer Kushal Nahata. "With Dipper we will continue to advance the winning of the supply chain ecosystem in India, Middle East, South East and Europe."

Founded in 2013 by Nahata, Gautam Kumar and Gaurav Srivastava, FarEye offers a flagship logistics management software which it says helps the entire supply chain, from first-mile seller pick-ups to last-mile delivery.
Apart from this, the company's tech-based solutions cater to salesforce automation and field workforce management.
FarEye, which is run by RoboticWares Pvt. Ltd and backed by investment firm SAIF Partners, had earlier this year raised Rs 61.53 crore ($9.56 million) in a fresh round of funding from Singapore-based 23i Pvt. Ltd in January by issuing preference shares

Dipper's chief executive officer Suryansh Jalan told TechCircle that his entire team will be joining FarEye while its customers and products will be migrated as well.
The company serves the long-haul (inter-city) market. It provides a technology platform, enabled with Internet of Things (IoT) devices including sensors, tracking devices and electronic consignment notes.
"We were looking to expand further into logistics and with FarEye, we saw that they had gained a good foothold in the last-mile delivery space whereas we were working on long haul market," Jalan told TechCircle. "There was a strong synergy between the combined visions of both the companies to use digital technologies in logistics."

Run by Dipper Technologies Pvt. ltd, Dipper was co-founded by Jalan and Ayush Syal in September 2015.
Jalan is an alumni of National Institute of Technology-Tiruchirappalli and has worked with Caterpillar Inc. in the past as a supply chain and logistics engineer.
Syal is a graduate of Indian Institute of Technology-Guwahati and previously worked with Amazon as a reverse logistics software development engineer.

Deals in the space
A number of startups in the broader logistics-tech space have raised funding in the recent past.
Last month, Zinka Logistics Solutions Pvt. Ltd, which operates business-to-business tech-enabled logistics startup BlackBuck, raised Rs 202.96 crore ($27.4 million at current exchange rates) from new and existing investors.

Before that, Pune-based Ntex Transportation Services Pvt. Ltd, which runs logistics startup ElasticRun, raised close to Rs 60 crore ($8 million) from existing investors Norwest Venture Partners and Kalaari Capital.
In August, Kedaara Capital-backed third-party logistics (3PL) solution provider Mahindra Logistics Ltd invested Rs 7 crore (about $1 million) in freight management solution startup ShipX.
---