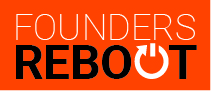 TechCircle presents Founders Reboot, a fortnightly series in which we profile successful Indian entrepreneurs who have chosen to start from scratch again with new ventures.
Saurabh Kochhar was Foodpanda India's chief executive when ride-hailing unicorn Ola said it would buy the food-delivery firm late last year. He left the building this June once the formalities were completed with the intention of staying off the grid for at least six months.
First, he did something he hadn't ever done before — take a long trip. After all, Kochhar had had his hands full for quite a while. His three-and-a-half years at the helm of Foodpanda were preceded by his maiden entrepreneurial outing at printing solutions startup Printvenue.
Finally getting a clean break this year, he went on a vacation with his wife and daughter.
"I had to tick that box," Kochhar told TechCircle over the phone.
He also took up gardening on the terrace of his home in Gurugram, growing some organic chillies, cucumber and leafy vegetables.
But in his own words, Kochhar says he was getting "fidgety".
"By the third week, I was thinking that I have to start up again. I can't sit idle like this," the 35-year-old says.
His gardening spell got him thinking about a healthy lifestyle and making healthy choices for his family, which in turn led him to the idea of his new startup, meddo.
Launched in September, meddo is a chain of clinics that aims to redefine how primary and secondary healthcare is delivered in India through technology-enabled "connected care". It aggregates and rebrands clinics and provides technology for database services such as digital health records.
Kochhar has roped in former Foodpanda logistics head Himanshu Ratnoo and physician Naveen Nishchal as co-founders.
Kochhar, of course, is no stranger to starting from scratch or leading an early-stage venture.
He set up Printvenue in 2012 to offer a suite of customised printing services for both businesses and personal requirements. The company is still printing items ranging from business cards to T-shirts both in India and abroad. Printvenue also remains a portfolio company of Rocket Internet, the German venture capital firm-cum-startup incubator.
In early-2015, Rocket Internet brought in Kochhar to take charge at another of its portfolio companies, Foodpanda India. Handed the designation of co-founder and CEO, he was tasked with steadying the ship as the company courted buyers.
New territory
Despite his vast experience with startups coupled with his IIT and IIM degrees, Kochhar admits that the health sector is completely new to him.
"There is no scope for lethargy. You have to learn all the time," says the former Oracle applications engineer.
He says being health-conscious is also a fresh concept for him.
Kochhar recalls two episodes of weight gain in his life. The first was in college, when he put on 11 kg in one year though he says that was necessary. The more alarming instance was during his stint at Foodpanda, when he weighed 97 kg before losing 20 kg within six months sometime early last year.
"I had a body age of 48 at my real age of 33," he says, adding that his kidney and liver functions were showing signs of disarray. "More than stress, it is the sedentary lifestyle that takes a toll on you."
Kochhar surmises that more than half of India's population suffers from at least one chronic condition and each one of them needs active management cutting across various interventions such as consultation, medication, nutrition, devices, and so on.
"Today unfortunately, all these interventions are catered to by different solutions which invariably start at a doctor's clinic," he says. "At meddo, we are trying to bring together all these elements of care to a single platform so that it is very convenient for the patients to focus on what is most important — taking care and adhering to advice."
Operational mainly in the National Capital Region, the startup claims to have built a network of around 25 clinics and 40 doctors since launching two months ago. Registered in Gurugram as ArcTern Healthcare Pvt. Ltd, Meddo aims to expand to 1,000 clinics in the next two years.
Kochhar says his bootstrapped company is close to finalising a funding round. It is also in the process of developing diagnostics led by artificial intelligence and Kochhar wants to create "smart reminders" for patients taking medication.
Meddo currently has 30 employees and if there is one thing Kochhar has learnt from experience, it is the importance of a team.
"The team can make or break your startup," he says.
---