Exclusive: Milk delivery startup Doodhwala set to close Series A round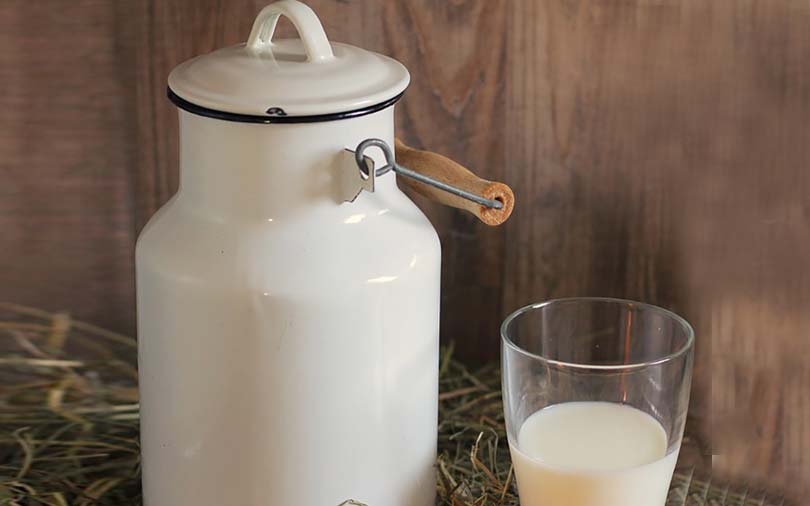 Doodhwala, a startup which delivers milk and daily essentials on a subscription basis, is raising up to $12 million (around Rs 85 crore) in a Series A round of funding, a top executive told TechCircle.
The Bengaluru-based startup has approached both new and existing investors for the fresh fundraise, said co-founder Ebrahim Akbari. Impact investment firm Omnivore, which first invested in Doodhwala earlier this year, will also participate in the round, he added.
"We will be closing the round in January next year as the term sheets are getting finalised and the talks are at a fairly advanced stage," Akbari said. "We are looking at a post-money valuation of $40 million."

Akbari further said that American, Chinese and Japanese investors were in the fray.
"US investors are keen on subscription businesses as they are creating a mark of their own and showing potential growth. The micro-delivery system has reached a stage of maturity and this is a driving force," he added.
Operated by Banger Tech Pvt. Ltd, Doodhwala plans to use the fresh capital to expand its business within its existing markets — Bengaluru, Hyderabad and Pune.

"We would also like to target Tier-2 cities by next year," Akbari said.
Founded in 2015 by Aakash Agarwal and Akbari, Doodhwala is a mobile-first subscription platform for milk and daily essentials.
Apart from more than 70 varieties of organic, raw and commercial milk, the three-year-old startup delivers over a lakh of products such as eggs, baked goods, meat, fruits and vegetables, groceries and staples, health drinks, personal care, and hygiene products among others.

The company makes deliveries before 7am every day and claims to handle more than four lakh deliveries in a month.
"Last-mile milk delivery is the next big thing in the e-grocery space," said Akbari. "Right now we are at a stage where we are continuing to expand and are building a playbook of subscription-based e-grocery. Along with others, we have defined a sector called milk-tech."
In February this year, the company had raised $2.2 million (Rs 14.27 crore) from Omnivore.

The sum was raised as an extension of the startup's pre-Series A funding round, which it secured in August last year.
At that time, it was reported that Tom Varkey, a partner at US-based hedge fund Stonehill Capital, had invested in the startup.
Doodhwala claims to be operationally profitable across verticals.

"Milk is 20% of our entire grocery market in general. Till now, we were growing 15% month-on-month. We are now touching 25% upwards month-on-month every year. In 12-18 months, we will be doing up to 60,000 deliveries across all our cities," he added.
Earlier this month, the company appointed Mohammed Aehthesham as its chief technology officer.
Deals in the space

Startups in the online subscription-based hyperlocal delivery space, which offer daily essentials including milk, have attracted investor interest in recent times.
In May, Gurgaon-based Aaidea Solutions Pvt. Ltd, which runs micro-delivery grocery startup Milkbasket, raised $7 million (Rs 47 crore) in a Series A funding round led by early-stage investment firm Kalaari Capital.
Online grocer BigBasket, run by SuperMarket Grocery Supplies Pvt. Ltd, last month acquired subscription-based e-grocery startup RainCan to strengthen its micro-delivery operations.
Hyperlocal delivery startup DailyNinja, which runs a grocery and milk delivery service, recently acquired Hyderabad-based WakeupBasket in a cash-and-equity deal.
Besides such startups, US-based e-commerce giant Amazon also offers online delivery of groceries and daily essentials through its app Amazon Prime Now.
Last November, homegrown e-commerce major Flipkart announced a soft launch of its grocery delivery service under 'Supermart'.
---