Logistics startup Freightwalla raises seed funding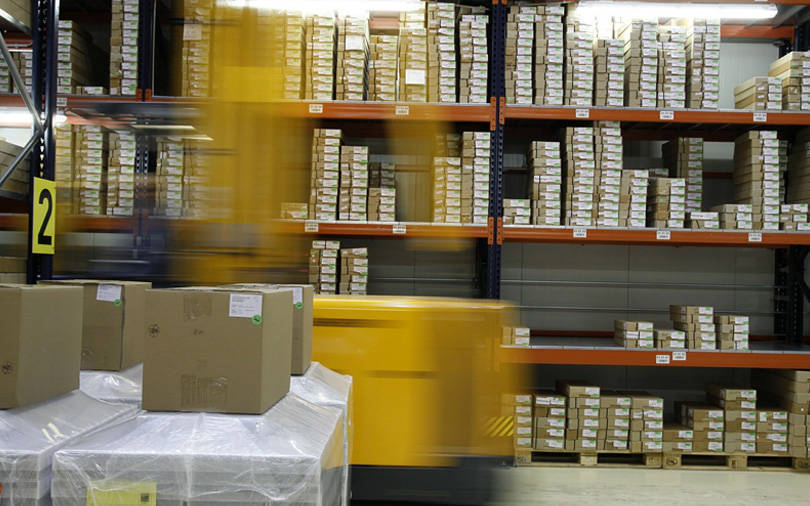 BTJ Logistics Pvt. Ltd, which runs tech-enabled logistics startup Freightwalla, has raised an undisclosed sum from venture capital firms Kae Capital and San Francisco-based Tekton Ventures, a company statement said.
The startup said it will use the capital to push sales, improve operations and to further develop its technology platform, the statement added.
Freightwalla was founded in 2016 by Sanjay Bhatia, a former PwC executive, Bharat Thanvi, a supply chain management executive, and Punit Java, a former Amazon and Microsoft executive.

The company offers enterprises a technology-based platform to plan, book and manage their international freight shipments online.
"By offering our services as a technology-enabled forwarder, we are able to transform the experience for our customers at every step of the process, from planning shipments, to automating document workflows and providing key insights into their operations. We have been able to cut down the time involved in planning shipments by up to 80% whilst saving an average of 20% on the cost of a shipment to our clients," said Bhatia in the statement.
Investors

Kae Capital invests in early-stage companies, coming in at the pre-Series A, Series A and even at Series B levels. Overall, it puts in up to $3 million (about Rs 20 crore) in a company across various stages, according to its website.
The sector-agnostic investment firm has around 40 companies in its portfolio. It previously invested in and exited about a dozen companies including ad-tech startup InMobi, fashion portal Myntra, mobile marketing startup ZipDial and analytics services provider Fractal Analytics.
In 2018, it invested in software-as-a-service platform Hiver, digital lending startup Loanzen, employee engagement platform Disprz and online video software service provider Hippo Video.

Tekton Ventures was founded by entrepreneur-turned investor Jai Choi and former Partech International (a venture capital firm) executive Vincent Worms. It mostly makes seed stage investments in technology and digital startups in the US, UK, Israel, China, South Korea and India, information on its website states.
Other than Freightwalla, Tekton Ventures has invested in Indian startups like automobile marketplace Truebil and real estate marketplace Oku Tech, the website said.
Deals in the space

A number of startups in the logistics space have attracted significant investor attention in the past few months.
In October, tech-enabled logistics ventures like LetsTransport, BlackBuck and ElasticRun secured venture capital funding from marquee investors such as Sequoia Capital, Norwest Venture Partners and China's Fosun RZ Capital among others.
In August, third-party logistics (3PL) solution provider Mahindra Logistics Ltd invested Rs 7 crore (about $1 million) in freight management solution startup ShipX.

---