Superset aims to debug campus recruitments with its SaaS solution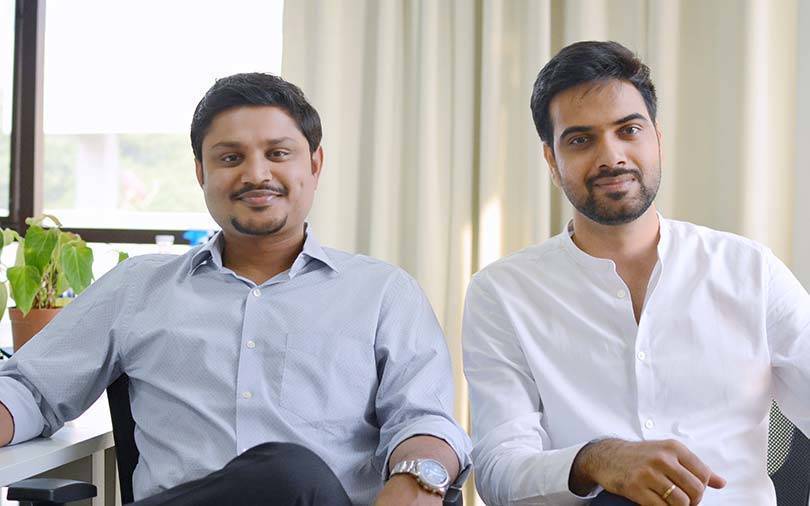 Naman Agrawal and Pranjal Goswami, founders of campus recruitment platform Superset, spend a lot of their time these days testing their enterprise SaaS product with corporate recruiters. Since June this year, when the testing started, they have signed on 360 recruiters. The big bet is that in a couple of years, the product will become the mainstay of the startup's revenues.
The new product for recruiters is actually an extension of an existing SaaS (software-as-a-service) tool that Superset has been selling to colleges and universities for a while.
When IIT Kharagpur batchmates Agrawal and Goswami started the company two years ago, the objective was to harness technology to make campus recruitments easier and more efficient. At the time, the startup went by the name Tnpsuite. They built a software tool to automate the campus placements process and offered it to colleges and universities as a SaaS product. Today, nearly 120 colleges including BITS Pilani, SRM University, NIT Warangal, IIIT Delhi and JL Bajaj are on the platform. Each college pays Superset an annual subscription fee that varies depending on the number of students registered on the platform. At present, about 2.2 lakh students have signed up on Superset through college placement cells.

"Every college has a team to screen and manage the entire placement process which goes on for about 10-12 months. The process is quite complicated and tedious beginning with gathering data from students to verifying data, corporate outreach, several rounds of to-and-fro communication, preparing students with proper resumes and shortlisting offers from management, etc. Universities have been doing it manually, using excel sheets and Google forms. Superset helps them automate this end-to-end process and bring everything on a single platform," Agrawal said.
Once a university or college subscribes to the product, all of its students are onboarded on the platform. They can then register themselves and build individual profiles with the help of an inbuilt resume builder. Agrawal claims the product is easily customisable and that it wouldn't take more than 20 minutes to set up an account for a new university. When a company posts a job on the platform, the placement cell gets a notification and makes it available to students after verification. Students get notifications on email and SMS and they can apply for the job through the mobile app itself. Every step and communication from thereon is done on the platform right up to the point where the student receives an offer from the recruiter.
Having figured a scalable solution to address the automation requirement of campus placements, for Agrawal and Goswami the next logical step is to monetise recruiters. "For serious campus recruiters, it's easily a six-month process involving a lot of time and cost. The hiring team will have to call each of these colleges separately, exchange emails, keep different excel files etc. It's a real hassle. They would try to hire maximum students from minimum number of campuses because they cannot afford the time and cost required to reach out to more," Goswami said.

The company's enterprise SaaS tool will enable recruiters to fill in the job requirements on the platform, chose the university they want to target and post the job requirements to all the selected universities at once. The job postings will go straight to the placement cells of these universities. According to Goswami, the product provides recruiters wide access to talent as it brings all the partner universities on a single platform.
Besides being a single gateway for employers to access all these universities, it offers a credible graduate pool which has been one of the critical missing pieces in the whole process. The platform also allows smaller recruiters with fewer job positions to target particular colleges of their choice to find talent.
As it starts rolling out the enterprise SaaS tool, Superset is mulling a success-based fee for the services the platform provides to recruiters. "Usually it's difficult to create a model around success in recruitment because it's difficult to capture the success of the hire and employers might not be keen on updating details on a software system. However, since universities are the primary party here, they will make sure to enter all the details because they want to know the results," Agrawal said.

The enterprise solution also has a built-in Applicant Tracking System (ATS) which makes it hassle-free for a company of any size to manage their hiring process. The platform also has a recommendation engine to help recruiters with valuation suggestions based on their previous recruitment patterns and skill set requirements besides offering them a slew of sensitive filters to refine their searches.
By the end of 2019, the company wants to onboard 500 universities and aims to have a strong set of paid recruiters. "Companies who have hired students from our platform is currently north of 3000. The names include Directi, DeShaw, Uber, and Qualcomm." The company expect to onboard at least 5,000 recruiters on to the platform by December 2020 and thinks that more than 50% of them would be paying customers.
---