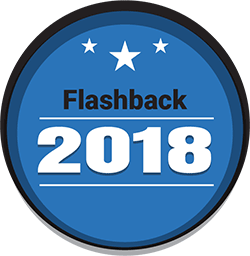 The year gone by saw early-stage investing in technology companies become increasingly more mainstream as startups tapping deep-tech for their products attracted considerable attention.
According to investors, there has been a gradual shift from a market-driven investment thesis to a product-driven one in recent years.
"Initially, everybody went after what they called a market share-led thesis where you're trying to find companies which can own the customer and become the biggest player in the market such as Flipkart and Ola," said Manish Singhal, founding partner at venture capital firm pi Ventures. "This was phase one which has played out well. Now there is phase two where VCs are realising that there is a vibrant ecosystem in India."
Singhal's pi Ventures closed fundraising for its debut investment vehicle at Rs 225 crore ($31 million) in August. The firm, which focuses on investing in startups that use artificial intelligence (AI) and Internet of Things (IoT), has backed six companies so far and exited energy management venture Zenatix in May.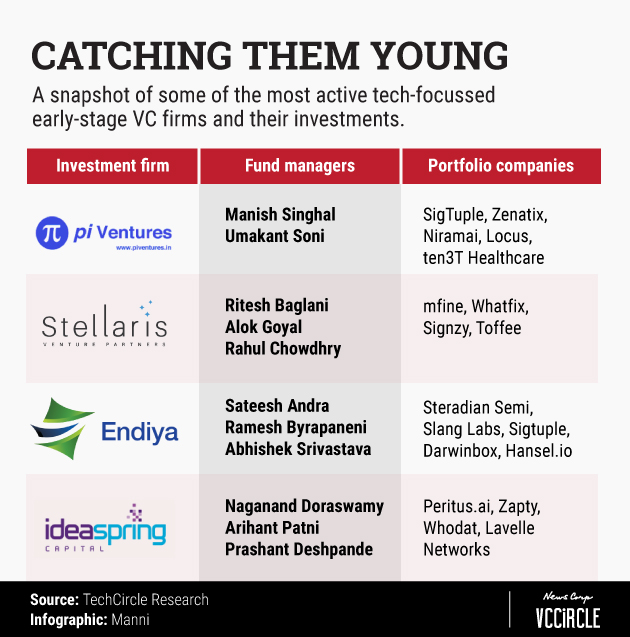 Singhal believes that pi was among the early seekers of AI-based startups when they started two years ago and now every investor is looking to invest in the space as AI has started becoming more of a horizontal technology today.
"Investors are now looking at companies which have their own IP [intellectual property] and product," Singhal added. "These startups may not go and become the only player in the market but they have the potential to attract a significant market and this fits right for business-to-business (B2B) startups. Those kinds of things are now getting recognised and supported by the ecosystem and as a natural progression, you would see VCs specialising in that."
Medical-technology startup SigTuple Technologies Pvt. Ltd, which is one of pi Ventures' portfolio companies, raised $19 million (around Rs 129 crore) in a Series B funding round this year.
SigTuple, which was founded in 2015, builds cloud-based solutions for medical diagnosis using AI techniques and has tied up with medical institutions to get data for the analysis.
Some investors believe that late-stage investments by deep-pocketed investors in recent times has led to a trickle-down effect.
"Valuations are in the eyes of a beholder," said Pranav Pai, founding partner at 3one4 Capital. "A lot of big funds started deploying money from 2015-16 onwards. You must have seen the deal size increase by up to five times -- sometimes 20 times -- higher in most cases. When there are good companies in India, there are enough investors to give companies a fair price. It's a mature ecosystem and more and more investors are coming into India and giving the capital support that it needs."
The Bengaluru-based fund is managed by Pai and his brother Siddarth Pai, sons of TV Mohandas Pai, a former finance chief at software services giant Infosys Ltd and an active angel investor.
3one4 Capital invests in machine intelligence services for enterprises, automation, ambient intelligence technologies, ed-tech, fintech, media and content development, and health. It also allocates a portion of its capital to US-focussed companies with an India play.
Among its portfolio companies is Darwinbox, a technology and analytics startup focussing on human resources. It had secured its second external round of funding from a clutch of investors last year.
This year, 3one4 backed background verification startup Betterplace.
The company's cloud-based management platform automates HR processes such as recruitment, onboarding, time and attendance, expense management, payroll, employee engagement, performance management and people analytics across the entire employee lifecycle.
Other tech-focussed funds that are actively investing in early-stage companies include Endiya Partners, Stellaris Venture Partners, and Ideaspring Capital, among others.
Stellaris, which marked the first close of its debut fund at $50 million in February last year, counts technology giants Cisco and Infosys among its limited partners (LPs).
Stellaris' investment areas include local language online services, technology-led financial inclusion, supply chain networks, vertical machine-learning applications and global software-as-a-service (SaaS) businesses.
Its earlier bets include performance-wear startup Bigphi Technologies, mobile SaaS platform Whatfix, and on-field staff communication platform Noticeboard.
Meanwhile, some of the early players have tapped deep-tech to boost traction.
Chennai-headquartered Freshdesk is one such example that has gone from offering a single product to challenging the giants of the SaaS industry such as Salesforce.
Founded by Girish Mathrubootham and Shan Krishnasamy in 2010, the cloud-based customer support software firm now has more than one lakh clients and 1,000 employees.
Last year, it rebranded itself as Freshworks Inc -- an umbrella firm for its suite of business software products including Freshdesk, customer relationship management software and other new launches including IT support and call centre services.
With nine acquisitions to date, Freshworks is one of the top buyers in the Indian startup ecosystem. It has also attracted more venture capital than any other Indian SaaS firm, having raised around $250 million so far, including $100 million in its Series G round this year that saw its valuation rise to unicorn levels.
---